Last week – the Association of Food Journalists annual conference descended on Park City, Utah. Like vultures to carrion, writers from Memphis to Washington to LA circled their chef prey and swooped in to feast upon the culinary delights of the former mining town. O.k. that might sound a tad dramatic and harsh. Well, not quite – I myself have been a member of the AFJ for most of 2013, and I know first hand what a mean son of a *&!#$ I can be. Especially if you have the temerity to overcook my egg, especially then. With nearly a half century of like minded critical tasters in town – this was surely a test that would scare the living daylights out of even the most confident of restaurants.
To paraphrase Zane Holmquist of Stein Erikson, who prepared the weeks final grand meal, 'I'm just going to serve this food and run, you might not see me again'. He needn't have been so worried – his cuisine – like most of what was served during the three day event, was stellar. The chefs and their teams put on a spectacle of dining that no doubt sent more than one picky writer home, with the notion that Utah might not be the dining desert they once thought it to be.
I myself led a panel on "Yes! You can get a drink in Utah" featuring Peter Erikson of Epic Brewing Company, David West from High West Distillery, Francis Fecteau of Libation and also DABC commission chairman David Gladwell. Hopefully we too managed to open a few eyes to the burgeoning beverage scene we can be proud of here in Utah – yes, you heard me, proud! Heck, even I learned a few things along the way: did you know that the early Mormon pioneers were excellent brewers and distillers – producing a Whiskey (Valley Tan) that moved a certain Mark Twain to put pen to paper, in mention of.
Food writers, and again I include myself here, can be a precious bunch. Tasked with pontificating on a subject that for most is more necessity than luxury. I often have to give myself a slap around the chops in order to come back down to earth, 'this foie gras is too hard, this foie gras is too soft – ohhhh this foie gras is just right' – a modern day goldilocks with a beard. With that in mind, the assembled cast and crew deserve to take a bow for their efforts, in no particular order:
Seth Adams/Riverhorse on Main, Ryan Burnham/Golden Hirsch, Zane Holmquist/Stein Eriksen Lodge, Ken Kullack/A Local Table, Viet Pham/Embers & Ash, Ernesto Rocha/Zoom, Bob Valika/Shabu, Asi Yoked/Reef Restaurants, Jason Dumas/High West, Ruth Kendrick/Chocolot, Kiler Grove Winery. If I've missed anyone, I apologize, the week was a heady mix of whiskey, wine, food, altitude and many talented people.
Check out the following pictures (click for larger images) to see just some of the plates Utah chefs wowed food writers from all over the country with. I think you'll agree, they did us proud: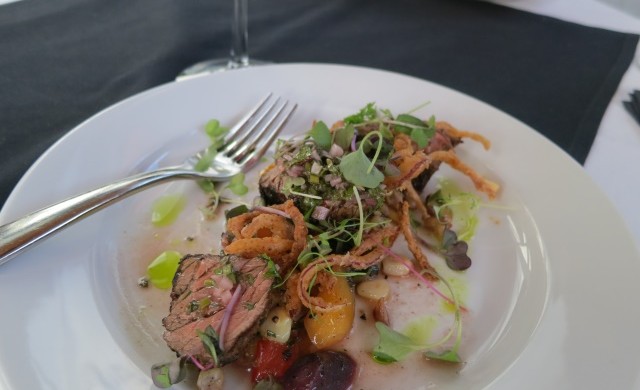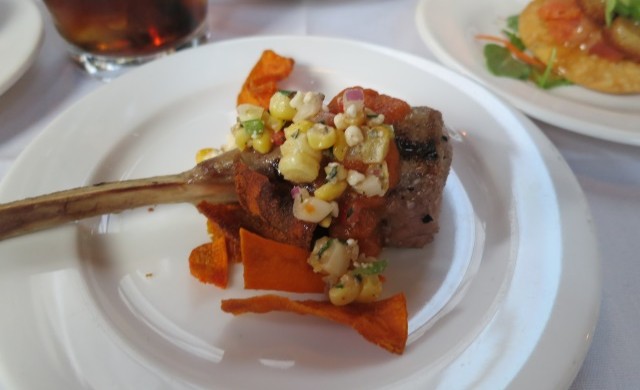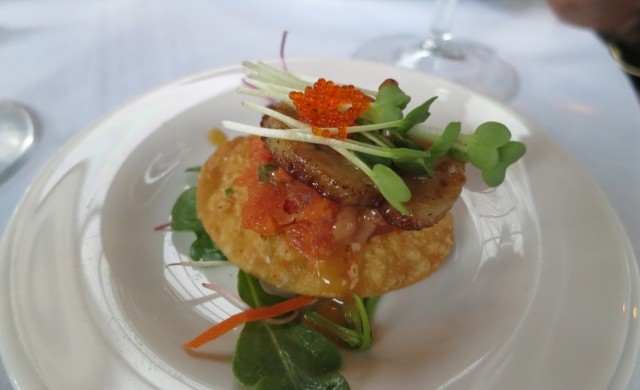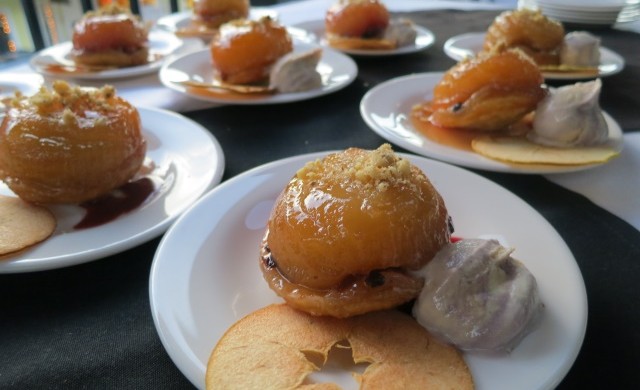 Hi, I'm Stuart, nice to meet you!  I'm the founder, writer and wrangler at Gastronomic SLC.  I'm a multiple-award winning journalist and have written in myopic detail about the Salt Lake City  dining scene for the better part of seventeen years.
I've worked extensively with multiple local publications from Visit Salt Lake to Salt Lake Magazine, not least helped to consult on national TV.   Pause those credits, yep, that's me! I'm also a former restaurant critic of more than five years, working for the Salt Lake Tribune.    I'm largely fueled by a critical obsession with rice, alliteration and the use of big words I don't understand.   What they're saying about me: "Not inaccurate", "I thought he was older", "I don't share his feelings".
Want to know more? This is why I am the way I am.
This article may contain content provided by one of our paid partners. These are some of the best businesses in Utah. For a list of all our current and past relationships see our
partnership history page
.