The snow is falling, the temperatures are dropping and you're starting to shiver – you need a warming plate of food stat! Actually you need something that's going to warm, brighten and bolster you for the day and night ahead. Which is where this list comes in. The following restaurants are all perfect options for a winter snow day in Utah.
Mr Shabu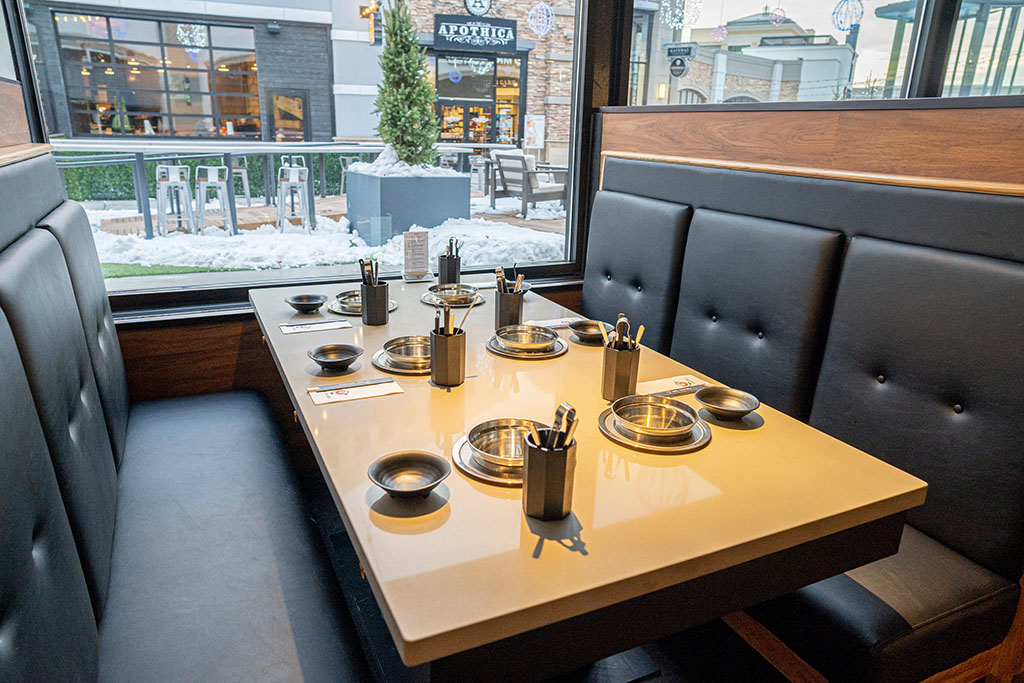 Located at the Gateway in downtown SLC, Mr Shabu is a Japanese style shabu shabu restaurant. That means cooking a variety of meats, seafood and veggies table side – using your own personal hot pot. You can read our full review of Mr Shabu here – suffices to say it will warm you up from the inside out. Bonus points: being in the The Gateway facility, there is underground covered parking, meaning there's no ice or snow to contend with.
159 Rio Grande St, Salt Lake City, UT 84101
(801) 456-0273
mrshabu.com
Gurkha's
This Millcreek based eatery offers a hearty range of Nepalese and Indian dishes. Ask for something spicy and they'll happily oblige to help your shake off the ice.
3025 E 3300 S, Salt Lake City, UT 84109
(801) 755-3499
Chinese Taste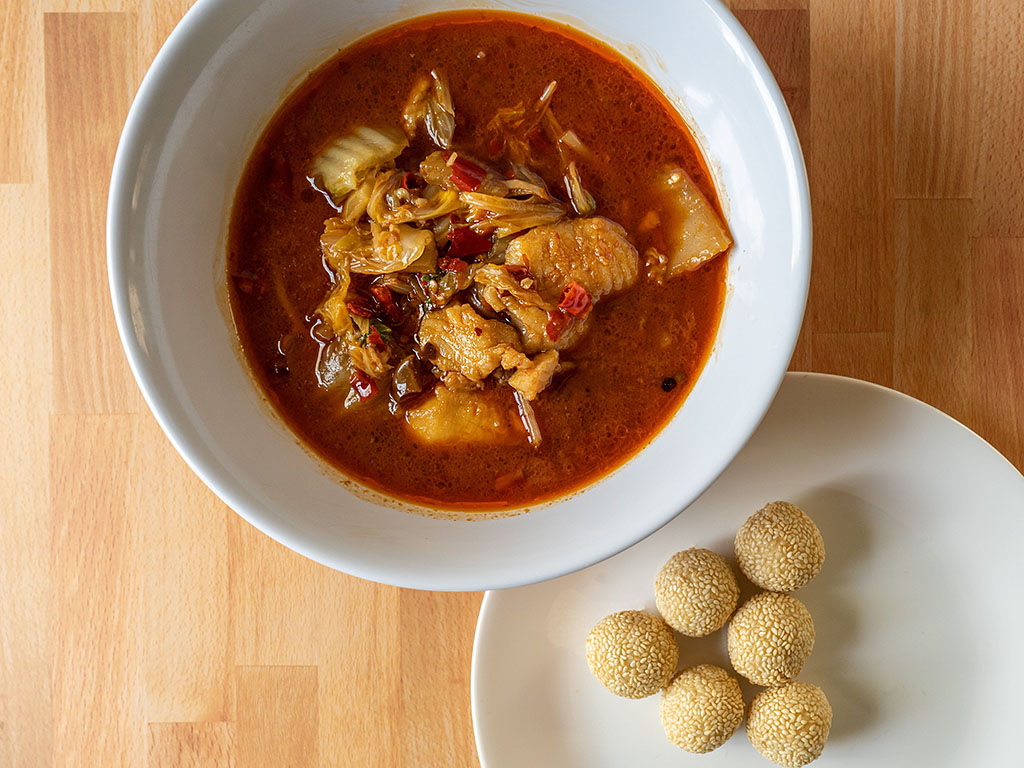 Another restaurant with a spicily-zippy menu is this South Salt Lake spot. Located in the areas chinatown complex, the speciality of the menu is Sichuan. That means lots of electrically charged dishes using that magic mix of Sichuan peppercorns, garlic and chili. I can't think of a better way to warm up on a cold Winter day, than their spicy boiled fish – pictured above.
3424 State St SuitF, Salt Lake City, UT 84115
(801) 466-0888
chinesetastetogo.com
Feldman's Deli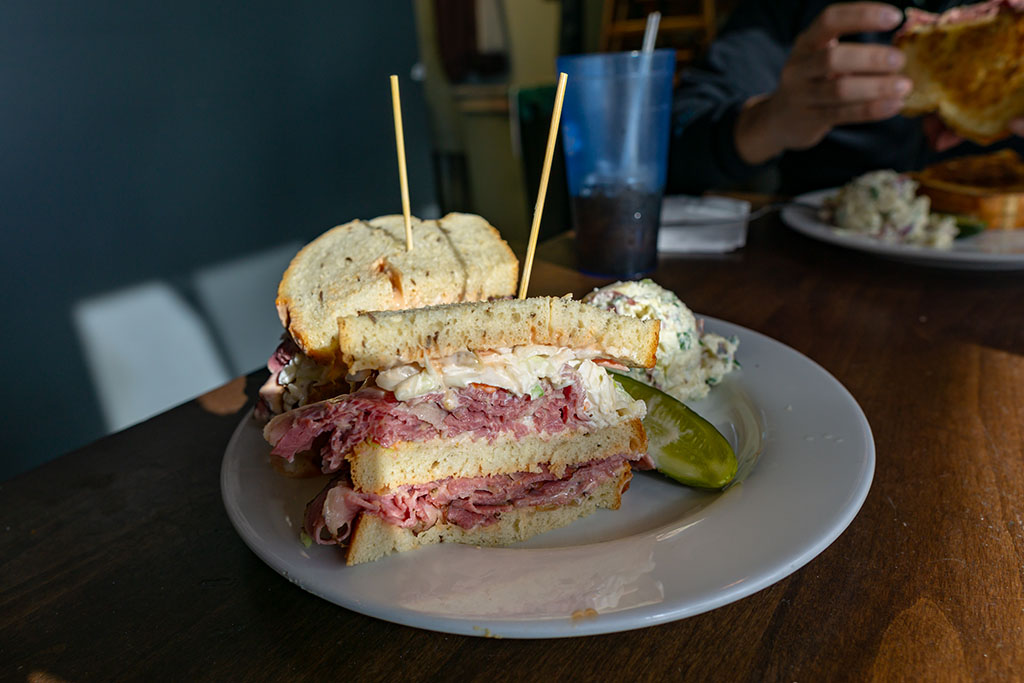 Get your carbs here too. Feldman's has the best sandwiches in the state, and they're half pound monsters loaded with the finest meats (imported from back East dontcha know). The picture Sloppy Joe is the piece de resistance, a heaving pile of slaw, corned beed, pastrami and thousand island. If this doesn't help you insulate from the cold, nothing will.
2005 E 2700 S, Salt Lake City, UT 84109
(801) 906-0369
feldmansdeli.com
SOMI Vietnamese Bistro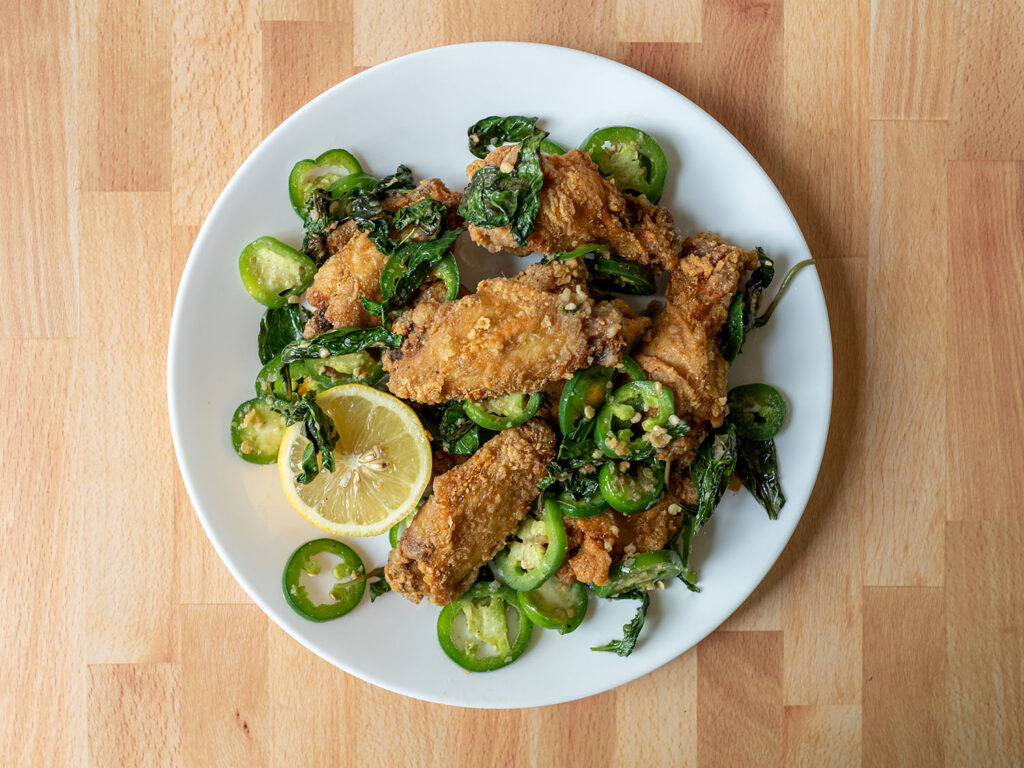 Head to the center of Sugar House and you will find the very best wings in the whole state. The Vietnamese cuisine at SOMI is some of the best too – but those wings – wow. Order them with extra garlic, extra basil and extra jalapeño and I guarantee you'll be warming up everyone around you as well!
1215 Wilmington Ave Suite 100, Salt Lake City, UT 84106
(385) 322-1158
somislc.com
Our sponsors and this page
This page may contain information about one of our sponsors. We only work with the very best businesses in the state, and routinely turn down offers to work with businesses we don't enjoy. If we can't hand on heart recommend them - they can't be a sponsor.
At this time we have the following sponosrs: BTG, Caffe Molise, The Dough Miner, Downtown Alliance, Feldman's Deli, Flanker, Garage On Beck, Hearth And Hill, Hill's Kitchen, Kao Thai, Kin Sen Asian Noodle Bar, Kyoto, LemonShark Poke, Log Haven, Oasis Cafe, Pirate O's Gourmet Market, SLC Eatery, Squatter's Downtown Salt Lake City, Stoneground Italian Kitchen, Urban Hill, Wasatch Brew Pub Sugar House, Whiskey Street, White Horse.
I encourage you to Google any of our sponsors and see the stellar reviews on multiple sites that they enjoy. For a list of all our current and past relationships see our partnership history page.