Sure, pretty much any restaurant will provide to go, or take out service, but it doesn't mean it's a good idea. Some restaurants are just perfectly setup for take out though. From the packaging to order process to the style of food – some restaurants are a take out match made in heaven. The following restaurants are some of our favorite ports of call for quick and enjoyable take out food.
Best Chicken & Ribs
This mom and pop restaurant in South Salt Lake is routinely reliable for great togo food. The star of the show is easily the gorgeously grilled chicken, and the eye popping lemon rice finished with a dusting of paprika. Best Chicken also offer croissant sandwiches, whole roasted chickens, gyros and falafel too.
111 E 2700 S, Salt Lake City, UT 84115
(801) 466-8311
slcmenu.com/2014/07/19/best-chicken-and-ribs-menu/
Greek Souvlaki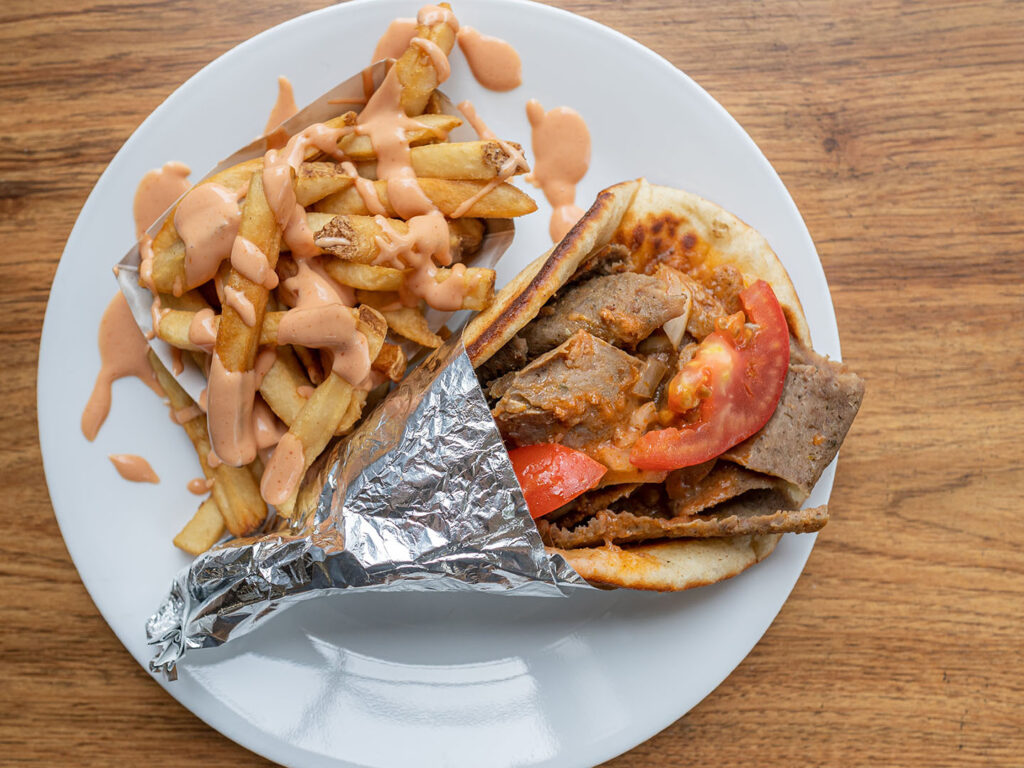 How can you say no to a gyro and fries? This might be one of the iconic Utah drive-thru to-goi orders given our huge Greek community. Greek Souvlaki are always fast and on point, which means your fries and gyro will still be warm by the time you get home.
Various locations
greeksouvlaki.com
Dough Miner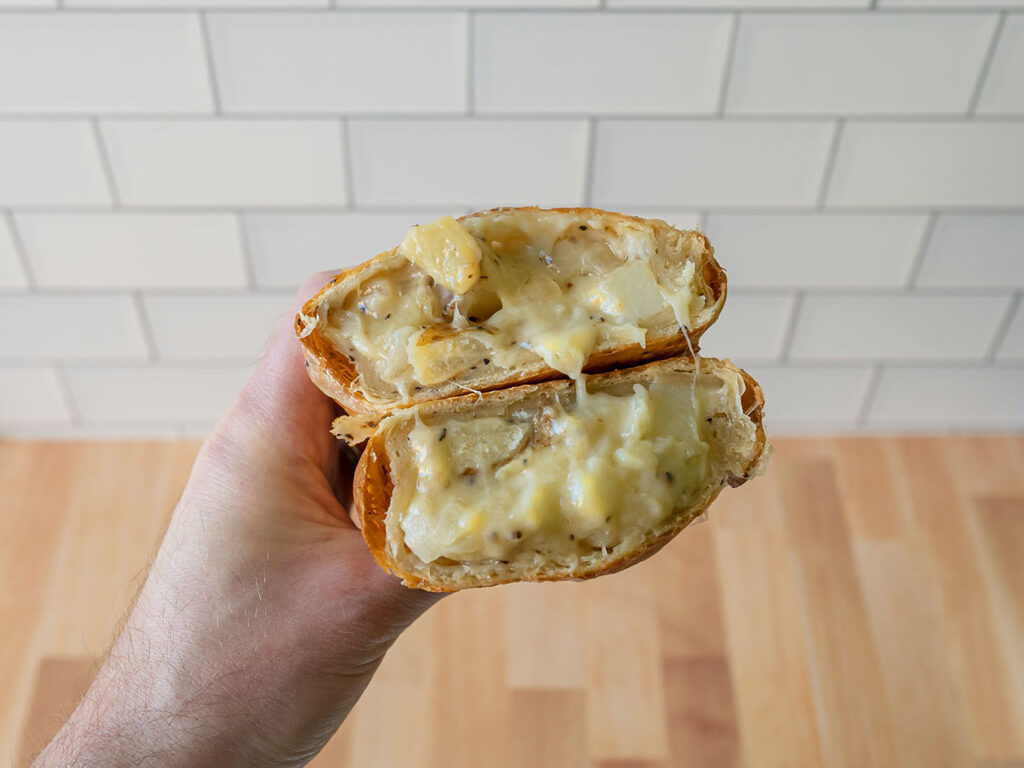 The focus of Dough Miner are British style Cornish pastys. If you're new to pastys, they're essentially the U.K. version of the calzone, the empanada, the samosa. The Dough Miner offers a quartet of options including the traditional version feature ground beef, potato, carrot and turnip – wrapped in a thick, buttery rich pastry. Pastys are one of the original grab and go foods, beloved by miners, as a savory snack. You can see our full write up here.
945 S 300 W, Salt Lake City, UT 84101
(385) 334-3389
doughminer.com
New Golden Dragon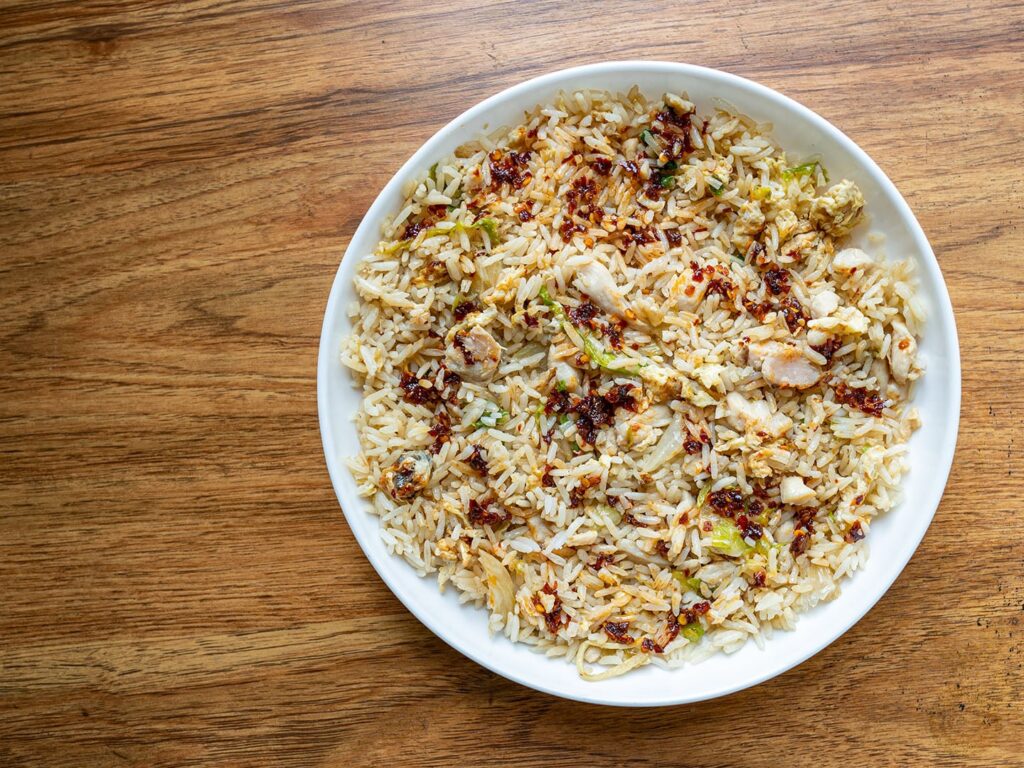 This Cantonese leaning restaurant on State Street offers an extensive menu from American-Chinese favorites through to more authentic dishes like the one funky fermented salted fish dish above. The business happily fulfills to go orders and also delivers – directly themselves in a limited area – for free.
1716 S State St, Salt Lake City, UT 84115
(801) 487-9888
newgoldendragonut.com
Caputo's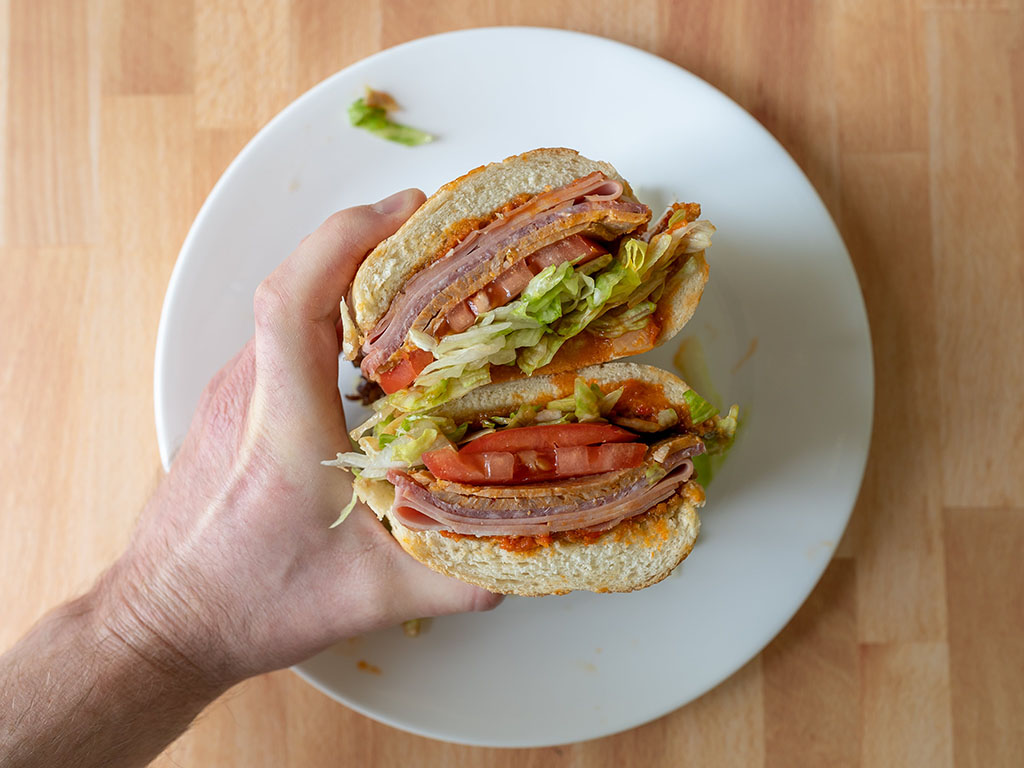 The trop of Caputo's locations around the valley all serve up stellar sandwiches. Pictured is their award winning Caputo, a hearty mix of deli meats. Whatever you pick, you can guarantee the ingredients – especially the bread – will be top notch.
Various locations
caputos.com
Kao Thai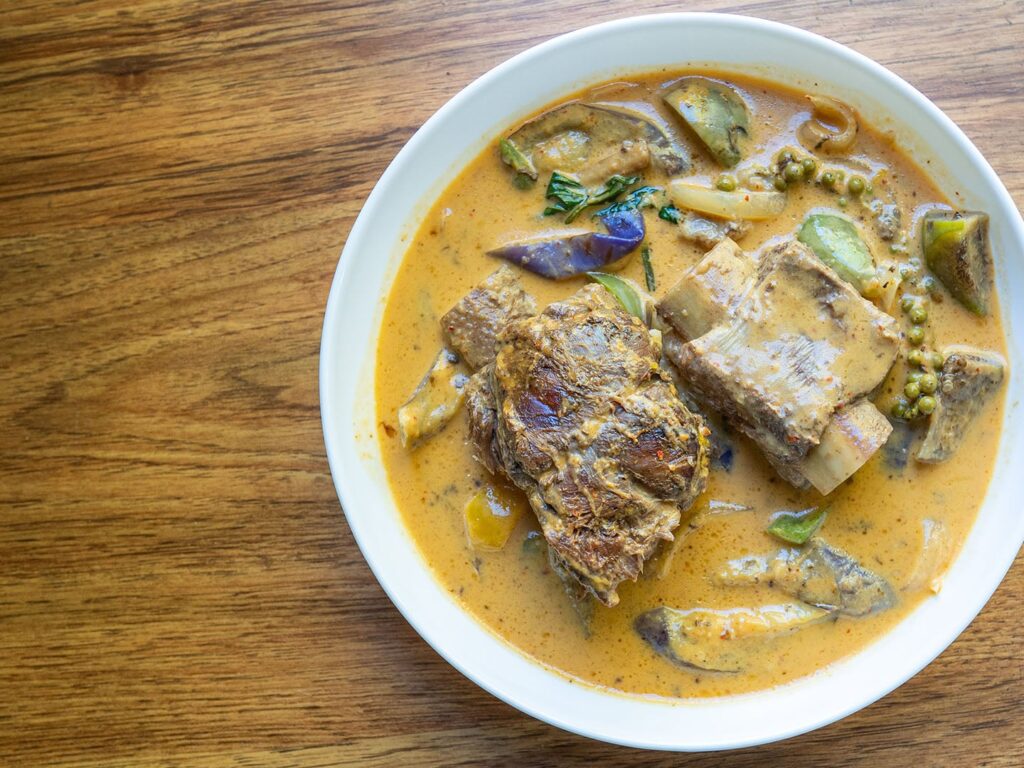 The best Thai in town for our money, located over in Millcreek. Thai food is perfectly suited for take out orders, transporting perfectly and not losing a hint of its lustre, even if you need to use the microwave for thirty seconds when you arrive hime.
3011 E 3300 S, Salt Lake City, UT 84109
(385) 202-7257
kaothaislc.com
Tacos Garay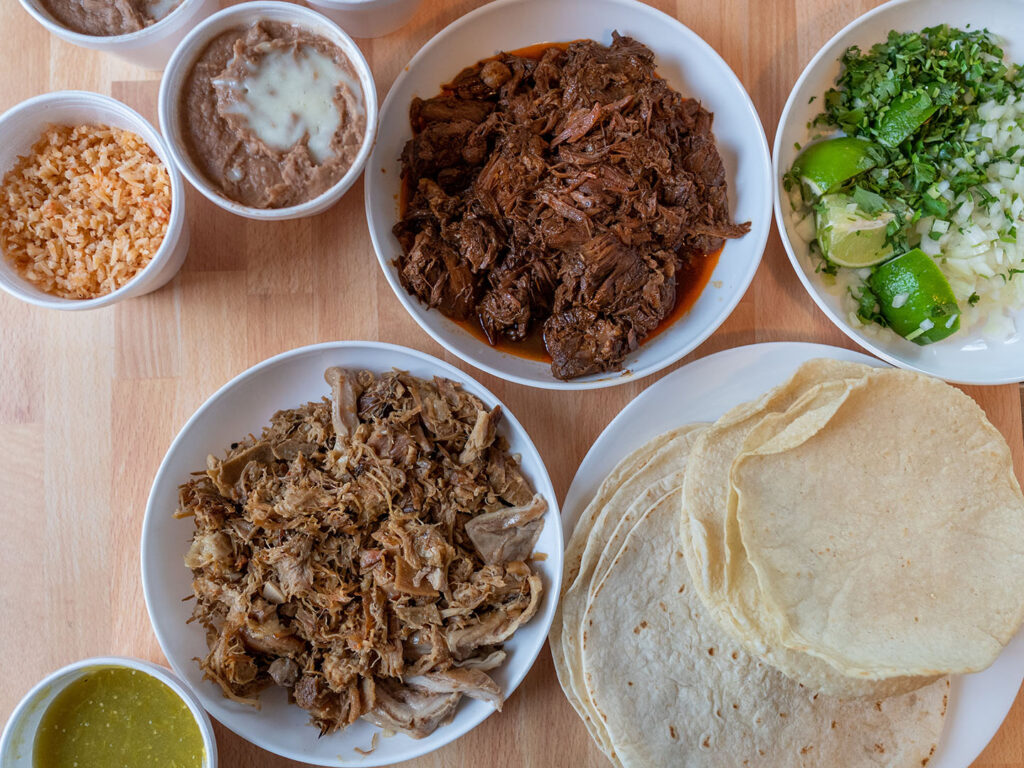 Tacos are a take out match made in heaven – especially when boxed in a special DIY family pack like at Tacos Garay. Pictured above is the result of my own greedy take out order from this authentic Mexican restaurant. Located just outside of the downtown core, the food makes the perfect treat to go. Take a look above once more, looks pretty great huh?
909 300 W, Salt Lake City, UT 84101
(801) 532-2621
tacosgaray.com
SOMI Vietnamese Bistro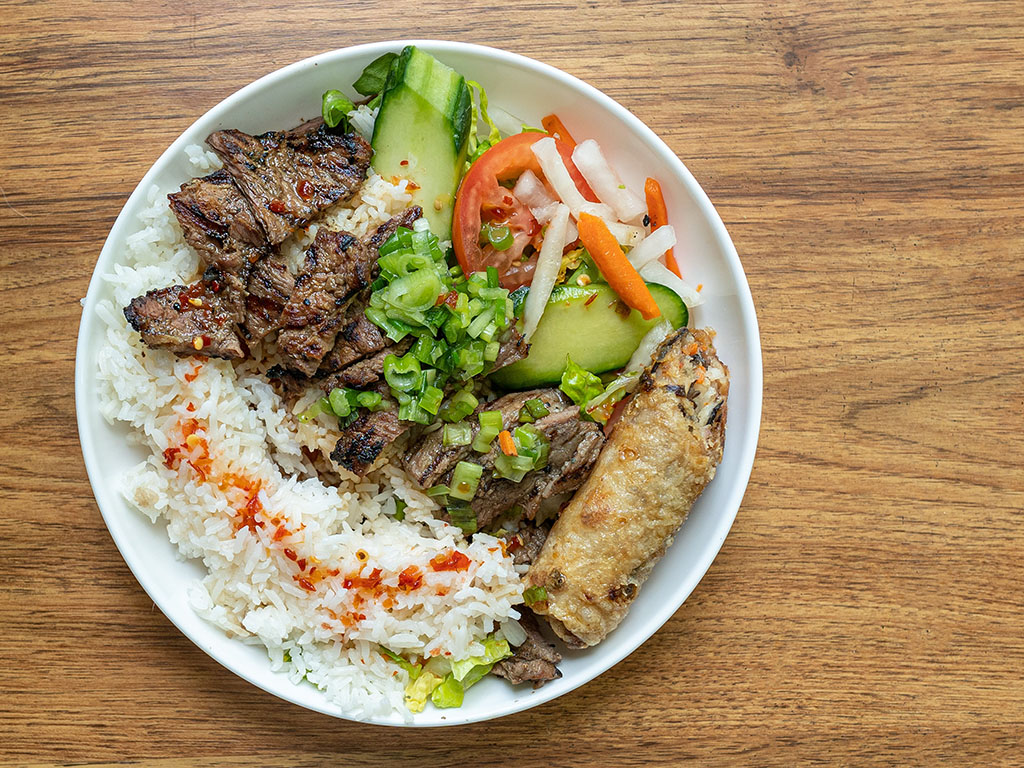 A Sugar House restaurant with a modern and upscale in a very contemporary space. Pho, rice dishes, rice plates, vermicelli noodle dishes – all the classics are represented well, and plated beautifully. As well as authentic Vietnamese dishes you'll also find a range of refined Asian dishes: peking duck, shaking beef, crispy whole branzino and more.
SOMI packages their togo orders with precision and dutiful care. Most of their dishes travel well, especially rice based plates. Surprisingly – their epic fried chicken wings make the journey with aplomb too – usually arriving home crisp and crunchy.
1215 E. Wilmington Ave, Suite 100, Salt Lake City, UT 84106
(385) 322-1158
somislc.com
Spitz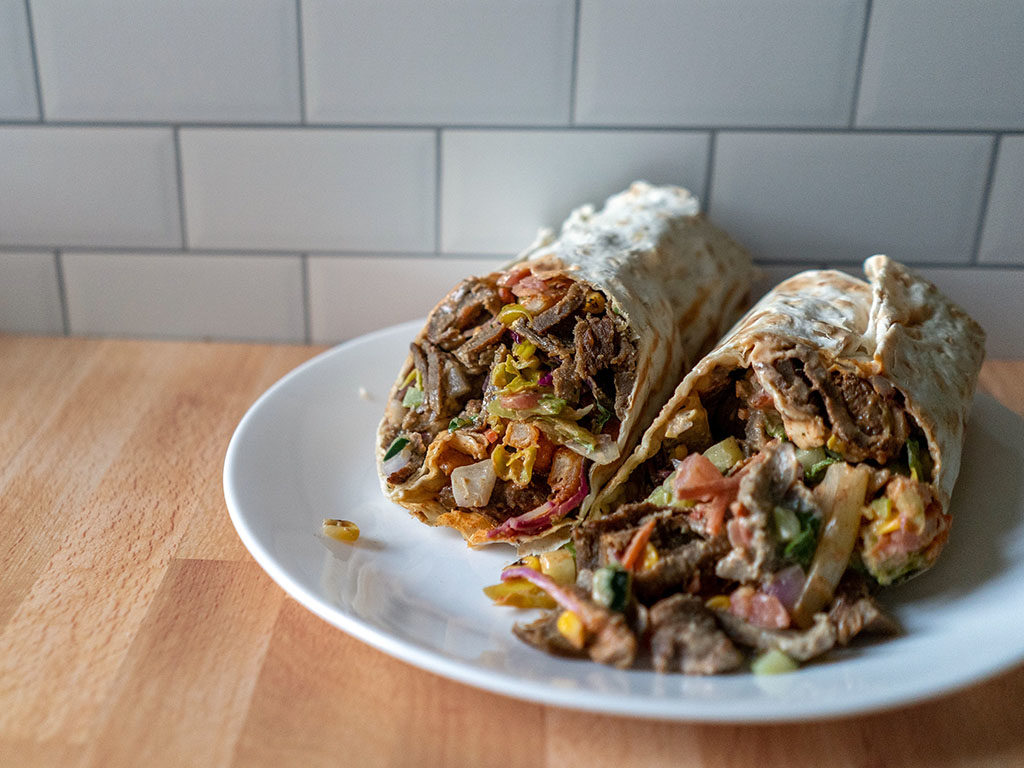 With locations in Sugar House, Cottonwood, Downtown and Lehi – many in the valley can turn to Spitz for a healthy and fun take out option. The Mediterranean inspired cuisine at Spitz ranges from salads to wraps to sandwiches and is perfect for togo orders.
Afghan Kitchen
The Afghani cuisine from this South Salt Lake business makes the perfect take out order. Moreover dishes such as the chicken and rice above are just as good later as leftovers cold, or quickly heated up in the microwave.
3142 S Main St, South Salt Lake, UT 84115
(385) 229-4155
afghan-kitchen.com
Feldman's Deli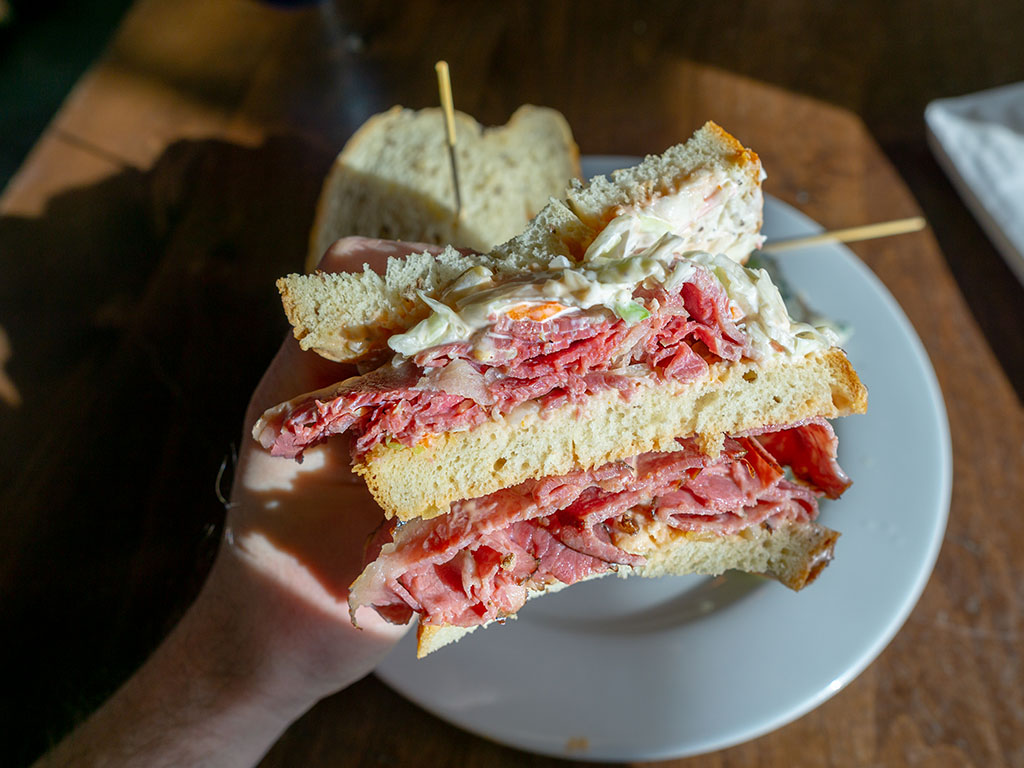 The picture above is proof positive that Feldman's Deli is equally enjoyable at home as it is in the hustle and bustle of the restaurant. You might lose a little bit of heat in transport, but if you want to avoid the lunch rush and savor the wonders of Feldman's loaded sandwiches in the eave and comfort or your own home – we'd rate it as a definite must.
2005 E 2700 S, Salt Lake City, UT 84109
(801) 906-0369
feldmansdeli.com/home
Crown Burgers
Of course, we'd be remiss not to mention of SLC's most popular and enduring local take out businesses – Crown Burgers! Sometimes life just demands a pastrami laden burger atop a heaping of golden fries. Heck, I think I'm off to go grab some now…
Various locations
crown-burgers.com
Who did we miss?
If you think we're missing a really great addition to this list, please email us at stuart@gastronomicslc.com – we'd love to hear from you. Let us know who you think should be on this list and why. If you have a really great picture of one of more dishes, please send that too! We're always excited to check our more businesses!
Hi, I'm Stuart, nice to meet you!  I'm the founder, writer and wrangler at Gastronomic SLC; I'm also a former restaurant critic of more than five years, working for the Salt Lake Tribune.  I've worked extensively with multiple local publications from Visit Salt Lake to Salt Lake Magazine, not least helped to consult on national TV shows.
I'm a multiple-award winning journalist and have covered the Utah dining scene for the better part of fifteen years.   I'm largely fueled by a critical obsession with rice, alliteration and the use of big words I don't understand.   What they're saying about me: "Not inaccurate", "I thought he was older", "I don't share his feelings".  Want to know more? This is why I am the way I am.