Rico Brand – arguably one of the most well known names on the Utah food scene. Their flavors have found their way to countless tables across Utah and this month sees the company mark an impressive milestone – twenty-five years in the business. The company's story is one of tradition and tenacity, first flickering to life in 1997.
Created by Jorge Fierro, the would be entrepreneur originally arrived in the United States from Chihuahua Mexico in 1985. A brief sheep herding stint in Wyoming would precede his arrival here in Utah. The genesis of Fierro's Rico began with an unappetizing encounter with a can of store-bought beans. A disappointed Fierro decided to tap tradition – a family recipe for freshly cooked "De La Olla" pinto beans would be the springboard for a quarter century adventure.
Those beans would be Fierro's first foray onto the Utah food scene, a bootstrap business operating from the downtown farmer's market. A handful of months after that initial showing, a nebulous Rico Brand would secure a $10,000 Utah Micro Enterprise loan.
This capital injection would enable Fierro to move beyond the modest weekend market stalls – and instead – begin to target the shelves of local grocers. As Utah Stories' Richard Markosian pointed out in this article, this would be the only external investment the company sought for many years; the burgeoning brand spurred purely by organic growth and revenue.
For more than five years Rico Brand would be a familiar name along 500 East, operating out of the spot now home to The Bagel Project at 800 South. The business would in time eventually expand to the humongous 14,000 square foot warehouse site at 500 West. Those of us long toothed enough know the space well – and I'm certain more than a few of you out there recall a variety of big bashes at the space; usually helmed by a beaming Fierro, always a welcoming host.
Disaster was narrowly avoided in 2020 as redevelopment of the area (now dubbed the Granary District) took hold; thankfully the company would once again successfully up and move sticks, this time, to their third and current home at  945 Folsom Ave in Salt Lake City.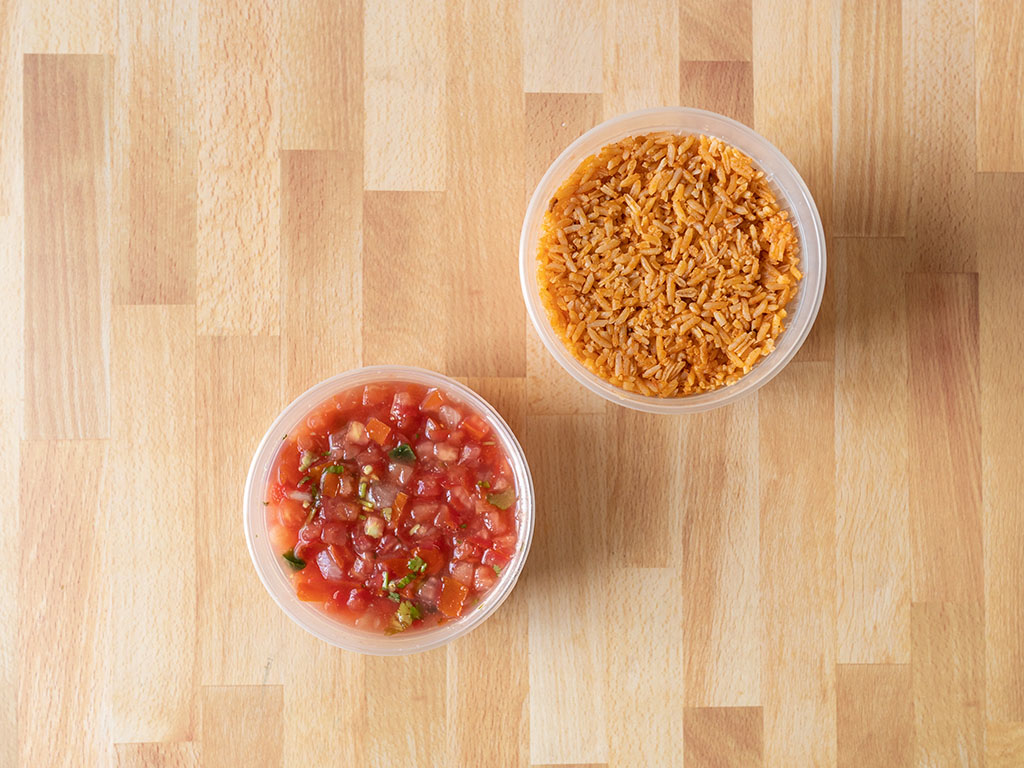 Today Rico (which means delicious in Spanish) offer a diverse collection of ready-to-eat Mexican food available across the Wasatch Front. Stores such as Harmons, Whole Foods and Smith's proudly stock salsa, tortilla, enchiladas, burritos and more. The common thread is a from scratch approach, with everything made by hand, containing neither additives nor preservatives. Based on the typical contents my own refrigerator it's no surprise then that Fierro confirms, "our top five bestsellers are pico de gallo, pork tamale, chile verde burrito, guacamole and salsa dorada."
Despite the numerous successes, the business remains humble and connected to where it all began. To this day the company maintains their motto of, "Beans are our Beansness"
Fittingly then, as the business turns 25 years old, the anniversary is being marked on October 21st – at the place where it all began. At this year's final Summer farmer's market, a special celebration honoring Fierro will be held. A press release for the shindig promises a "fiesta like no other, with food, music, and festivities that capture the spirit of both Jorge's culinary journey and the vibrant community he has helped foster." The fun and festivities will being at 11.00 a.m. and run through 1 p.m. with Lorena-Riffo Jenson from the Department of Economic Development reading Mayor Erin Mendenhall's "Jorge Fierro Day" proclamation.
Dee Brewer of the Alliance writes, "Jorge started very humbly at the market–selling just two bags of beans his first week. Now, Rico Brand is beloved across the state. The business is the embodiment of what the
[farmer's] market can be as a business incubator. And, through it all, he remains humble and has played a significant role in building the cultural tapestry of Salt Lake City."
Keep the conversation going
Want to stay on top of the SLC food scene, minute by minute, dish by dish? Here are a few other places you should follow along:
Hi, I'm Stuart, nice to meet you!  I'm the founder, writer and wrangler at Gastronomic SLC.  I'm a multiple-award winning journalist and have written in myopic detail about the Salt Lake City  dining scene for the better part of seventeen years.
I've worked extensively with multiple local publications from Visit Salt Lake to Salt Lake Magazine, not least helped to consult on national TV.   Pause those credits, yep, that's me! I'm also a former restaurant critic of more than five years, working for the Salt Lake Tribune.    I'm largely fueled by a critical obsession with rice, alliteration and the use of big words I don't understand.   What they're saying about me: "Not inaccurate", "I thought he was older", "I don't share his feelings".
Want to know more? This is why I am the way I am.
This article may contain content provided by one of our paid partners. These are some of the best businesses in Utah. For a list of all our current and past relationships see our
partnership history page
.