The grand circle of restaurant life – every exciting new story is typically prefaced by one of heart break. C'est la vie This then, my least favorite recurring article to write – a recap of Utah bars and restaurants to call it time. Here are all the bigger names I know to have switched off the lights over the past few months. Do let me know if I missed any in the comment section below.
Pago On Main
Opening in early 2022, and taking over the reigns from former tenants J. Dawgs – Scott Evans' downtown outpost of Pago recently closed. Built on the successes of the 9th and 9th original, this Main Street location expanded on the original's smaller footprint. Occupying the ground floor of the Felt building, a large modern dining space was dominated by an open kitchen, centrally located and affording a 360 degree view of the action. I love a good hot dawg, but PoM felt immediately like a more natural fit for this stretch of Main.
Evans confirmed the closure occurred on August 2nd citing the conclusion of a business partnership as catalyst. Evans added that other business in the Pago Group remain open and unaffected. For reference those include the original 9th and 9th Pago, Finca, Casot, Emigration Cafe – as well as the recently opened Finca Pintxos Bar on downtown SLC's Regent Street.
Pizza Volta
After the closure of Mellow Mushroom in Sugar House, Pizza Volta kept the pizza ovens burning bright, debuting in the space around September 2022. Earlier this month the business closed.
A note posted to the businesses main entrance read, "Dear Valued Guests, Due to unforeseen circumstances, we have made the difficult decision to close our restaurant. It has been our pleasure to serve you and our community. We have been humbled by the response to our food and drink offerings being voted this July "Best Pizza in Salt Lake City" by Salt Lake Magazine readers. Unfortunately, we could not continue to operate under the hardships of current market conditions. We apologize for the inconvenience of finding these doors closed."
Over on the restaurant's website, a shorter note doesn't exclude a possible return at a future date. The note reads, "Pizza Volta wants to thank our loyal customers. It was truly our pleasure to serve you. We hope there will be more beautiful pizza in our future, and you will be the first to know."
Pizza Volta headed to Sugar House (1080 E 2100 South) via way of Jackson Hole and sister restaurant Hand Fire Pizza; the Utah opening followed a similar path to the Wyoming restaurant, featuring a "Pizza For Purpose" program aiming to redeploy portions of profit to local causes.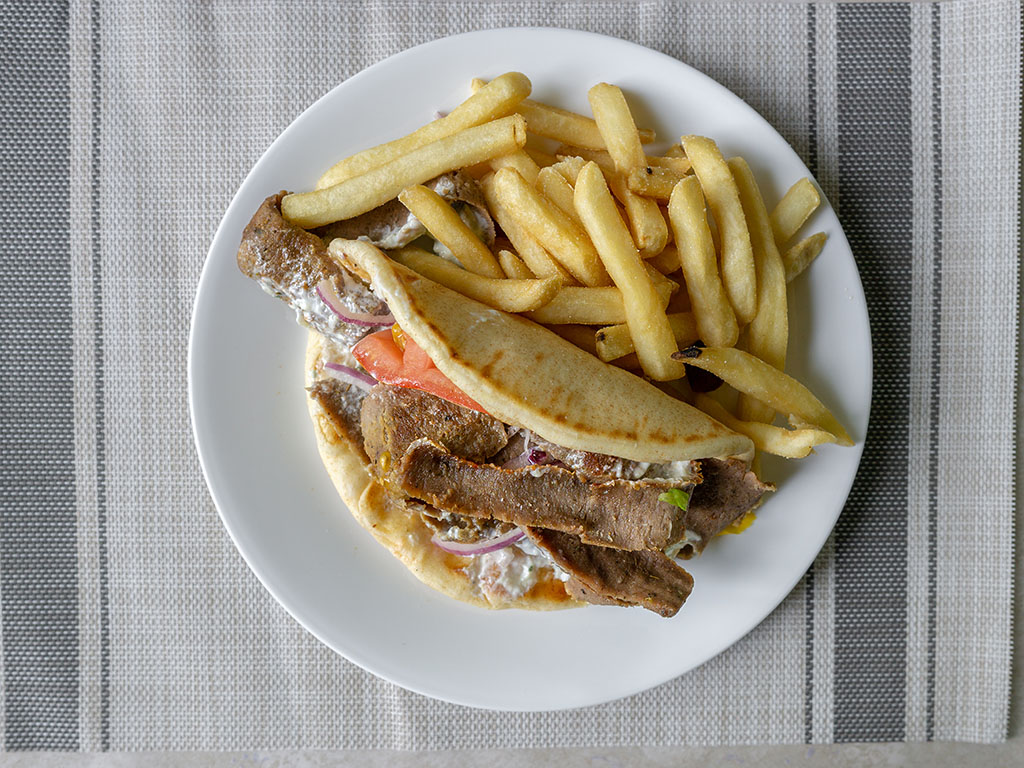 Mad Greek Too
Once home to the gyro that variously vacillated in my top three – this location on 2100 South is no more. Debate around a possible closure cropped up around a month or so ago on Reddit, but until very recently I hadn't stopped by to assess for myself. A cursory glance of the site shows the building boarded up. The phone line appears disconnected and always a telling nail in the coffin – Google also note the location as closed. I list these various items as the business never had a strong online presence, and I am not aware of any formal announcement.
When Mad Greek was in full pomp the business operated five different locations around the valley. For the nostalgic, here's a menu from 2014, replete with a $5.35 gyro; which now seems as impossible as smoking on airplanes huh. The loss of the 21st South location means that a solitary Mad Greek remains open at 4504 S 900 E in Millcreek.
Update 09/28/23 – Building Salt Lake confirmed in this story today that, "California-based burger chain In-N-Out is hoping the second time's the charm for bringing its car-centric business to 2100 South after failing to locate it across the street, in Salt Lake City, in 2021. Now the chain and its representatives are back with a bigger proposal at 28 E. 2100 S. and 50 E. 2100 S., which is the former Mad Greek restaurant."
Curiosity
Not a restaurant, but Utah's only alcohol free bar, and announcing today on Instagram their impending closure. Writing on the social media platform co-owner Raegan Plewe explained, With a heavy heart, I must tell you all that it is time for Curiosity to close its doors. I've written a letter to all of you that you can listen to here, or read at the shop, which explains more in depth about what is going on and why I have made this decision. We will be open 11 am to 8 pm this week and our last day will be Saturday 9/30. Come in to get a goodbye drink and cheers to everything Curiosity has been! Thank you for all of the support and love. I feel endlessly grateful for all of the ways that this community has shown up for Curiosity. So much love, -Rae"
In July the Trib covered how the bar (opened in May 2022) had sought to raise cash via crowdfunding, in response to a massive downtown in business from roadworks. In the story Plewe stated that sales had plummeted by as much as 50%.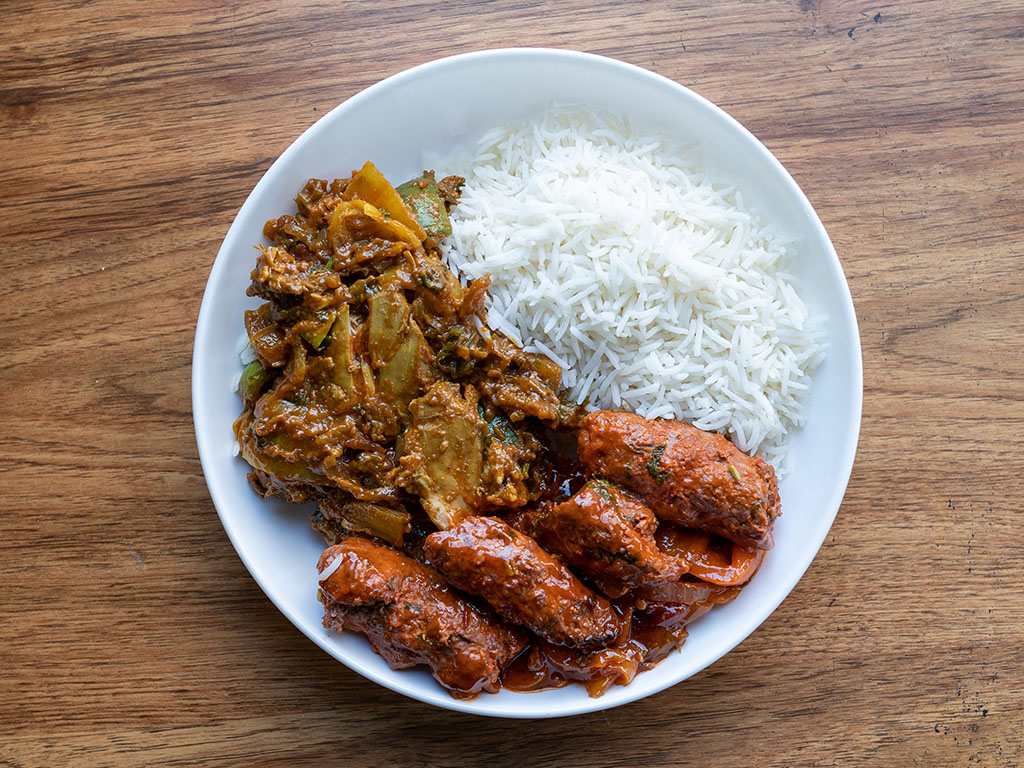 Chettinad House
It appears as though the restaurant has recently re-opened which is great news for fans of this downtown spot!
It's not entirely clear to me when this downtown Indian eatery shuttered, but indeed they have. The restaurant offered an extensive menu, and certainly when I stopped by after their opening, the menu was an enjoyable one. Notably, Chettinad took over a space (169 S. Main St) that was once home to Utah's venerable Lamb's Cafe; though fact fans will note that Lamb's antique furniture ultimately found a new home within Orem's Tru Religion Pancake and Steakhouse.
Chedda Burger
Likewise, another closure that I don't have an exact timing for, but one that seems to have transpired during the past six months. Reviews on multiple platforms for the last location of Chedda Burger seem to dry up around March this year.
Starting life as a food truck, Nick Watts' burger concept quickly blossomed to a quartet of locations (SLC, Foothill, Lehi and The Gateway). The star of the show were the over the top shakes and burgers; indeed, one of Watt's earliest burger creations tapped donuts in lieu of buns.
The Daily
Update 09/28/23 – Following the publication of this story yesterday, I've also learned that The Daily in downtown SLC has now closed. As well as feedback from readers – both Google and Yelp report the business as now permanently closed.
Opened by CO Hospitality (Copper Onion, Copper Common) the grab and go cafe spot debuted in 2018 with Kathy Stephenson previewing the newcomer in this piece for the Trib. A year later, the late Mary Brown Malouf was effusive in praise for the concept. With an eye clearly on city-based workers – I'd imagine that Covid and the subsequent remote work changes undoubtedly changed the equation.
Even Stevens
Following months of apparent confusion on the status of this local sandwich chain, the Trib's Kolbie Peterson wrote a detailed piece on the businesses most recent years of operation. Peterson details the tumult and for clarity states, "all eight of the restaurant chain's Utah locations are now closed." Despite the troubled times, I have fond memories of the brand in their earlier days. It was a little more than a decade ago I wrote this review for the Trib.
Pig & Jelly Jar Holladay
This local cafe group have now slimmed to a duo of locations. With the Holladay location gone, the group maintain operations in SLC (along 900 S) and also in Ogden. As for the vacated space, this has now re-opened as Uncle Jeffi's – the latest outing for Anny Sooksri – restaurateur behind names such as Tea Rose Diner, Chaabar, and FAV Bistro. For it's part Jeffi's is a breakfast/brunch/lunch spot – you can check out the initial menu on our sister site SLC Menu here.
Gray Cliff Lodge
File this one under maybe. Ogden's Standard-Examiner reported that this stalwart of Weber county might shutter up shop come the end of the month. Writing about the nearly 80 year old business Tim Vandenack confirmed that the present owners (Steve and Jody Sniggs) are looking to retire. Therein, Vandenack explains that by "the end of the month — the streak comes to an end, unless the Sniggs find someone willing to take over the restaurant. They're retiring and have put the locale and land where it sits up for sale."
Celeste
In case you missed it in this article, Murray's popular Celeste Italian restaurant has also now closed. Offered up by many as the best Italian restaurant in the state, the restaurant quietly shuttered in recent weeks. The rustic Tuscan leaning menu was beloved by many and routinely scooped plaudits during the businesses six year stint. My colleague Heather L. King awarded the restaurant a whopping 3.5 out of 4.0 stars back in her 2018 review of the restaurant in the Trib. No mean feat. Following the closure, online social media discussions indicated the talented kitchen team might yet make a return to the Utah dining scene. Watch this space.
Keep the conversation going
Want to stay on top of the SLC food scene, minute by minute, dish by dish? Here are a few other places you should follow along:
Hi, I'm Stuart, nice to meet you!  I'm the founder, writer and wrangler at Gastronomic SLC.  I'm a multiple-award winning journalist and have written in myopic detail about the Salt Lake City  dining scene for the better part of seventeen years.
I've worked extensively with multiple local publications from Visit Salt Lake to Salt Lake Magazine, not least helped to consult on national TV.   Pause those credits, yep, that's me! I'm also a former restaurant critic of more than five years, working for the Salt Lake Tribune.    I'm largely fueled by a critical obsession with rice, alliteration and the use of big words I don't understand.   What they're saying about me: "Not inaccurate", "I thought he was older", "I don't share his feelings".
Want to know more? This is why I am the way I am.
This article may contain content provided by one of our paid partners. These are some of the best businesses in Utah. For a list of all our current and past relationships see our
partnership history page
.