Upon retiring from a career in public education, Rick Proffer sensed the need to embark on a new chapter; merging his affections for culinary delights, storytelling, and local flavor, he launched the concept OTown Food Tours.
Join Proffer on an intriguing tour through the spicy history of Ogden, uncovering the fascinating characters that shape the city. It's worth noting that Proffer himself is not a native of Ogden but a transplant. He relocated to Utah back in 1995, adding a unique perspective to his storytelling.
"We are telling you the story of Ogden through the food but also all these incredible stories of its people, the railroad, the architecture, and other little nuggets of things so by the time you are done, hopefully you'll say, 'I understand Ogden a little bit better', Proffer, the founder said. "And if you get just a tiny bit of my passion for Ogden, I hope you come away with that."
The immersive experience commences at Union Station, delving into the historical backdrop before continuing down 25th Street. The OTown tasting experience/menu at every stop is thoughtfully curated by Proffer and the owners of the eateries; "Places that I felt where the hidden gems are on this tour," Proffer says. "Those are the places I want to expose my guests to." 
I recently took the tour myself, and as well as taking in plenty of local history and detail, here are the foodie stops, dishes and drinks I enjoyed: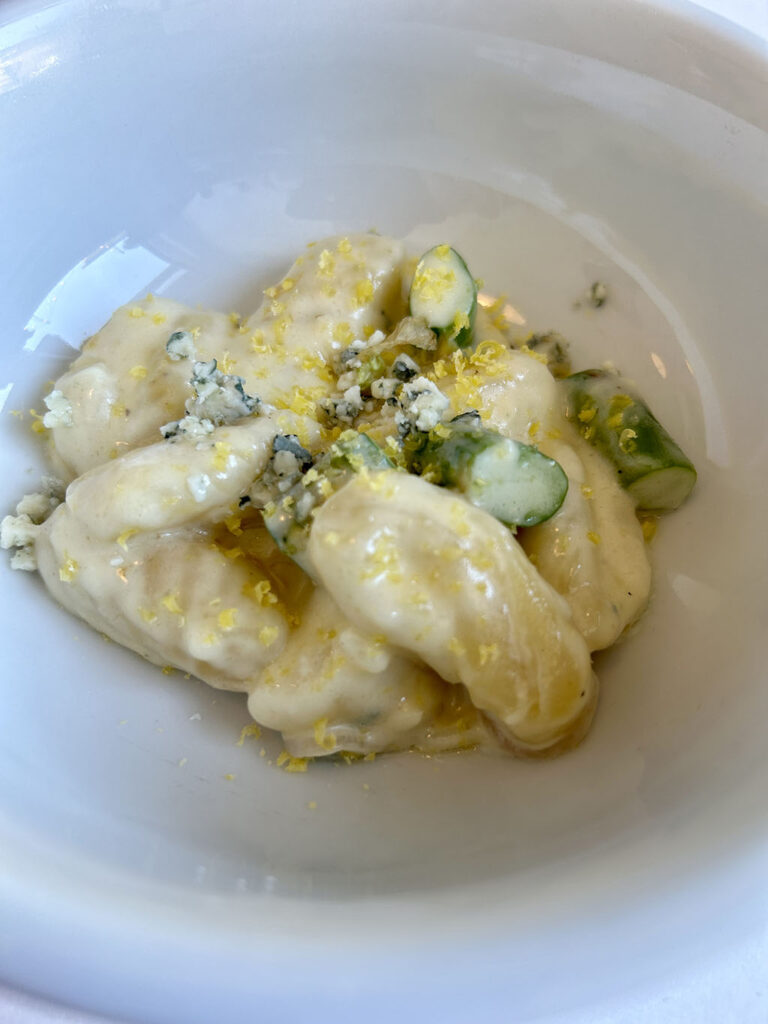 Table Twenty-Five
Opened in July 2021 by owners Justin and Jamie Buehler, head chef James Bradford creates a menu of approachable fine dining; New American dishes with local produce and seasonal ingredients. Food tour tastes:
Stop & Smell the flowers cocktail – tequila, lime, coconut, hibiscus and an edible flower for garnish
Brussels Sprouts with a spiced caramel glaze, furikake and lime
Gnoccetti with asparagus, shallots, gorgonzola cream and cured egg yolk
Tona Sushi Bar and Grill
Opened in 2004 by owners Tony Chen and Tina Yu the restaurant recently won a nod from Salt Lake Magazine as one of Utah's best restaurants. Chef "Mama" Lupe has been at Tona since the beginning; other chefs work the sushi bar, including Austin, who started as a dishwasher one year ago and just graduated from Ogden-Weber Technical College with a degree in Culinary Arts. The menu consists of new Japanese cuisine using creative ingredients with beautiful plating.  Food tour tastes:
Summer days sake cocktail
The Grinch maki roll
Tuna with slices of jalapeno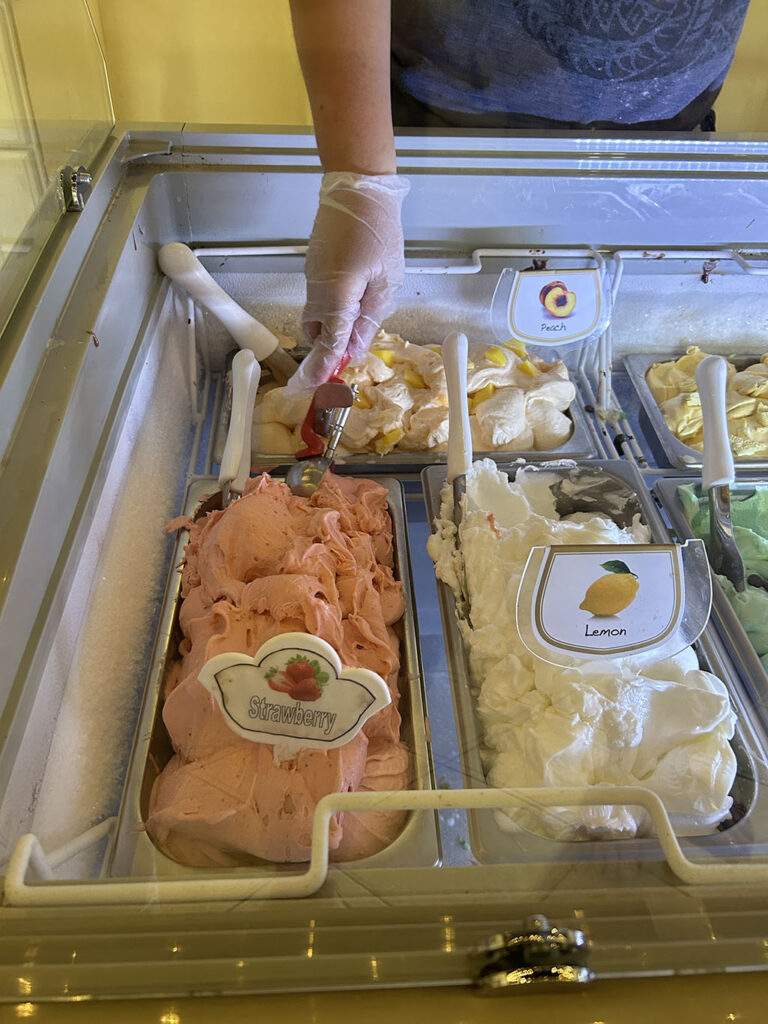 Sapori Italian Bakery & Café
Opened in 2019 by owners Luca La Mantia and Azzurra Cuchel, their menu offerings include authentic Italian/Sicilian pastries, gelatos and pastas.  Food tour taste: 
Gelato of your choice and sweet cannoli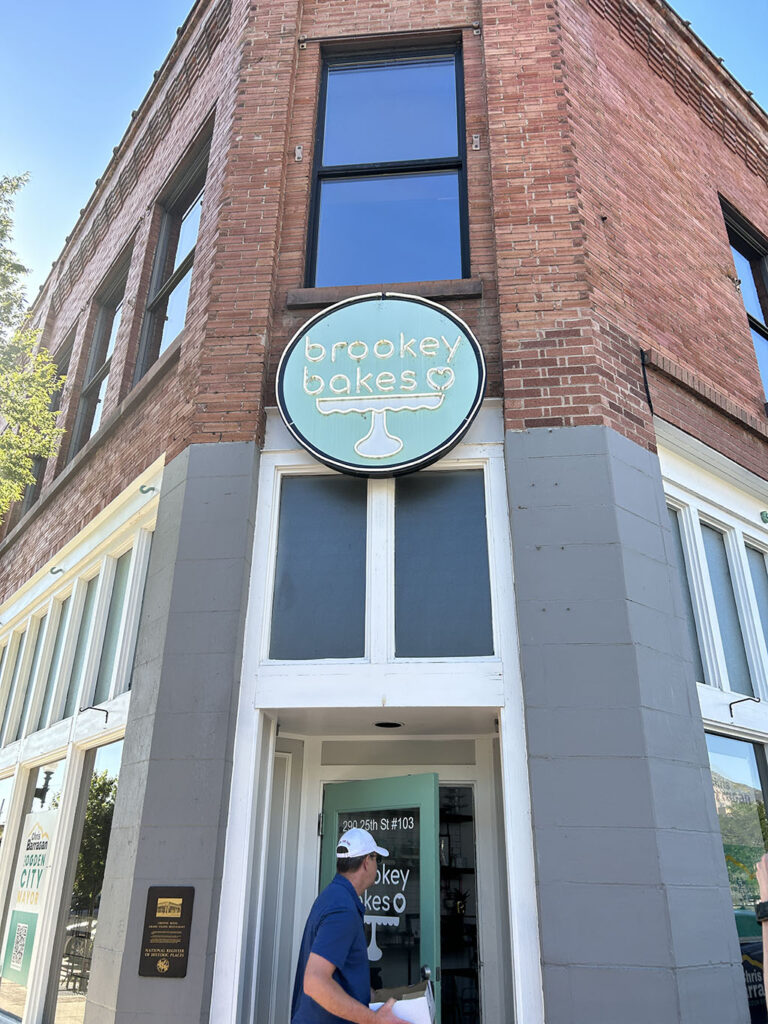 Brookey Bakes
Opened in 2021 by owners Brooke and Chris Barragan (who also happens to be running for Mayor of Ogden). A specialty bakery offering a selection of sweet and savory hand-pies. Their creations feature seasonal themes such as roast chicken and stuffing, perfect for Thanksgiving. Additionally, they take pride in incorporating fresh, locally-sourced produce into their culinary delights. Food tour taste:
Seasonal cherry hand pie (to start the food tour off right, you get this at the beginning)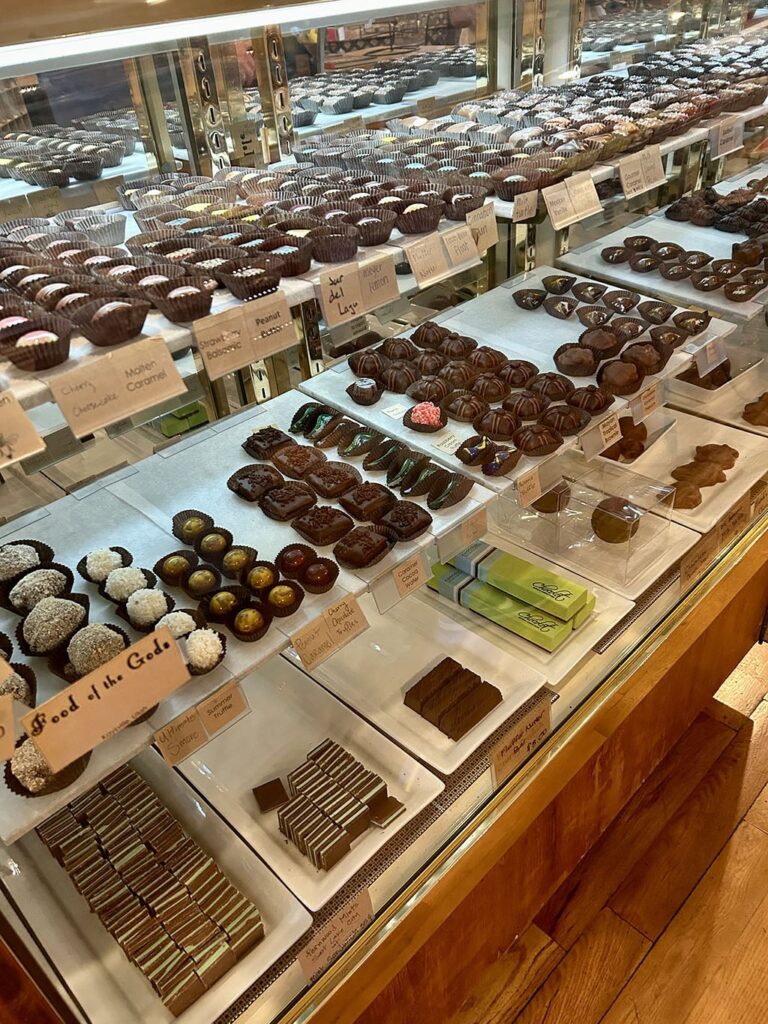 The Queen Bee
Currently owned by Robyn Stark since 2014. A chocolate shop, bookstore, and gift emporium, specializing in exquisite chocolates sourced from Utah. Additionally, they have a remarkable selection of locally made crafts, enchanting books, and one-of-a-kind treasures. Food tour tasteL
A chocolate tasting of local chocolates, Amano, Solstice and Chocolot
OTown Food Tours take around two and a half hours to enjoy and currently run Tuesday, Wednesday and Saturday. Tickets are priced $75 per person and can be purchased online at otownfoodtours.com.
Featured image credit, OTown Food Tours.
Keep the conversation going
Want to stay on top of the SLC food scene, minute by minute, dish by dish? Here are a few other places you should follow along:
Aimee is a content creator and an award-winning journalist. As a freelance writer, her work is published in several publications around Utah, Idaho, and Wyoming, and Montana. Aimee enjoys writing about all things art, entertainment, and food-related.
This article may contain content provided by one of our paid partners. These are some of the best businesses in Utah. For a list of all our current and past relationships see our
partnership history page
.