The calendar what now, I hear you wail from the back? I hate to tell you, but we're barely six weeks before kicking off the new year. And in the food world, the year ends even sooner. In just a couple weeks time, restaurant's go into party mode; that is to say hosting family get togethers and office bashes. Thoughtfully paired wine dinners switch out to, "would you like the chicken or fish madam." I jest of course, but those last few weeks of the year are money makers for a cash starved sector – so don't expect too many more of these this year. These? Oh right, yep, here we go:
Meet the winemaker at Porch
Thursday November 17th sees Daniel Ansen of Domaine Ansen stop by Daybreak's Porch restaurant (pictured top). The event which starts at 6.30 p.m. promises an evening of "incredible wine, robust hospitality, and inspired food pairings" by chef and owner Jen Gilroy. The five course menu is priced $65 per person with wine pairings $35 per person. This event will be limited to 30 guests. Menu as follows:
Vanilla-scented seared ahi, crispy root vegetable, apricot onion chutney, micro greens

Domaine Ansen Cremant d'Alsace Blanc de Noir

Melted leek and camembert soup, pickled pear

Domaine Ansen Edelzwicker

Baby Kale, jasmine-poached shrimp, shaved fennel, creamy shallot dressing

Domaine Ansen Rose de Pinot Noir

Coq au vin, rustic root vegetables

Domaine Ansen Pinot Noir (special order wine)

Vanilla bean crème brûlée, Grand Marnier-stewed berries
Call the restaurant on (801) 679-1066 for reservations.
Friendsgiving at Grid City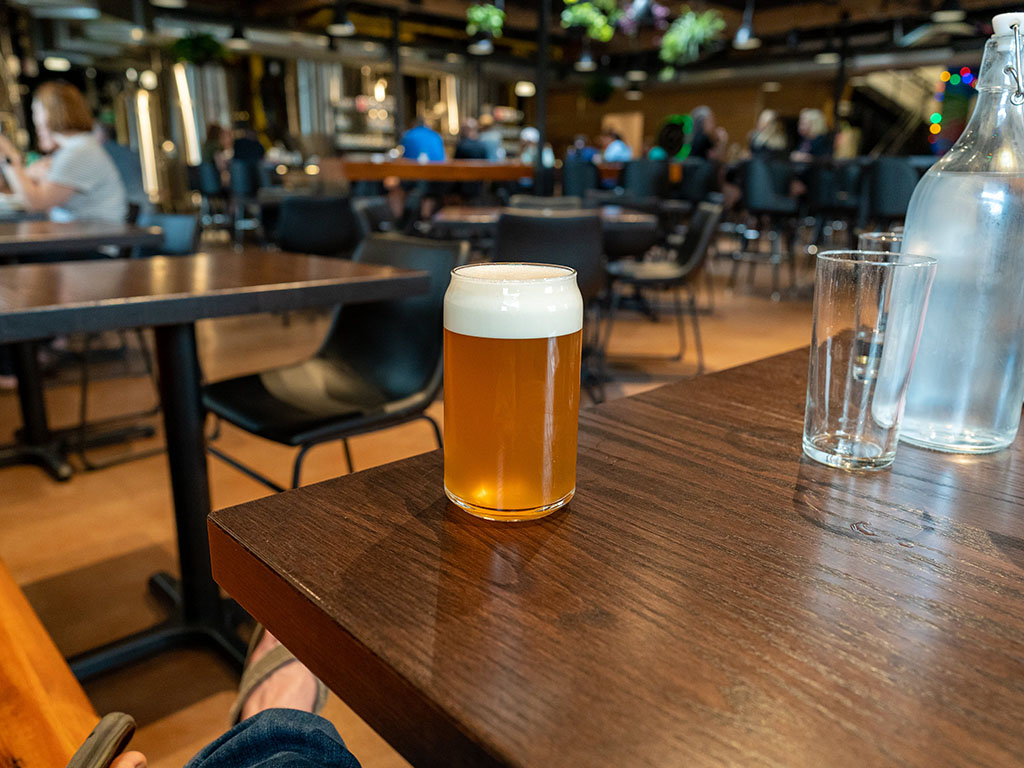 Just a couple days before Turkey day drops, South Salt Lake's Grid City invite you to come raise a glass with friends, rather than surly curmudgeons, ahem, I mean family. GC are offering seatings at both 5.00 p.m. and 8.00 p.m. with the five course paired meal also available as a vegan option too. Cost is $65 per person, menu as follows:
Fried green bean casserole balls, fried smoked corn stuffing balls, sweet and spicy cranberry dipping sauce

Hoppy Seltzer or House Pilsner

Butternut squash soup with sage and rosemary served in a homemade bread bowl

Elderflower Seltzer or Yuzu Wild Rice Lager

Smoked turkey, garlic mashed potatoes gravy, roasted Brussels, carrots, cranberries, balsamic glaze, spiced candied pecans

Raspberry Sage Seltzer or Imperial Pale Ale

Spoonful creme fraiche, cranberry sauce raw walnuts, Spoonful cranberry ginger sorbet, shaved dark chocolate

Rose Seltzer or Nitro Honey Cream Ale

Pumpkin pie, with whipped cream

Aperitif Seltzer or Imperial Brown Ale
Reservations can be found online both here for 5.00, and here for 8.00.
Drink cider, help kids, win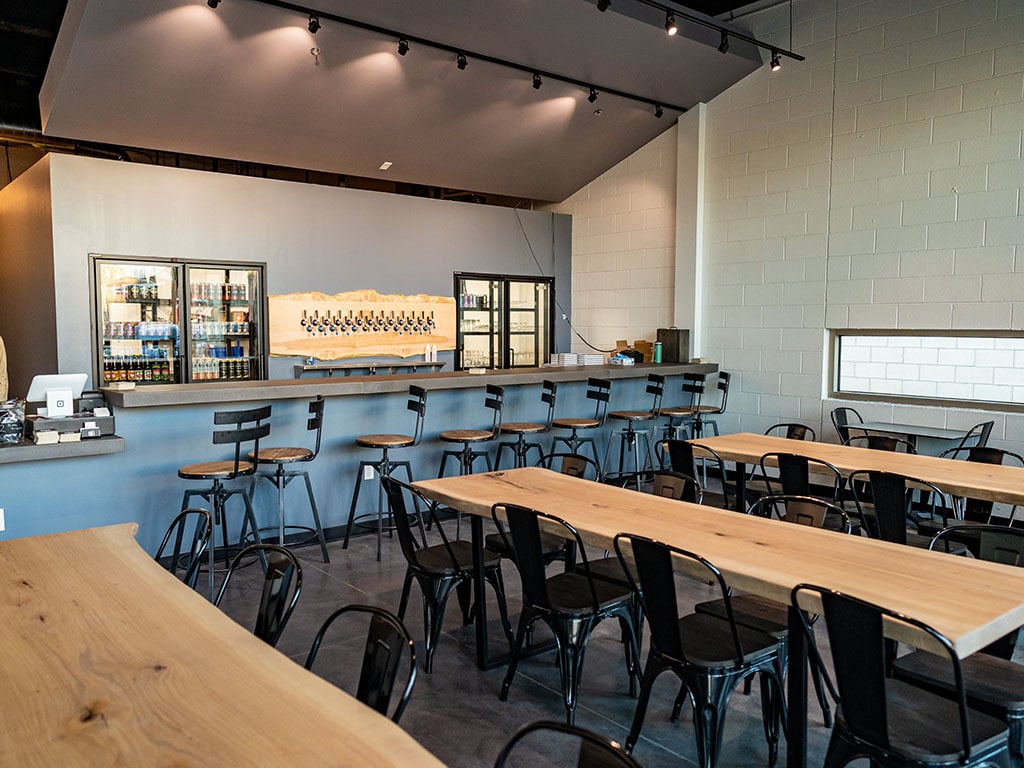 Can't say fairer than that. That's the premise behind this fundraiser over at Scion Cider in the Central 9th area. The collaborative bash with neighbors Central 9th Market and Chef Max Nelson seeks to collect supplies and cash donations for Utah Foster Kids. Speaking of which the organizers are asking for:
Children's socks – all sizes – newborn to teenager
Children's pajamas – all sizes – newborn to teenager/young adult
Children's books – all ages
Cash donations welcome
The flyer for the event encourages attendees to wear their PJs – with prizes promised for the snazziest togs (prize give aways will be held at 7.00, 8.00 and 9.00 p.m.) Snacks will be provided by Nelson (until they run out) and as ever you can work your way through Scion's improbably diverse collection of International ciders while patting yourself on the back for helping those in need. The bar opens at 4.00, festivities start at 6.00 p.m. and remember, Scion is a 21+ only bar.
Stanza Argentinian wine dinner
Chef Paul Cafaro is putting out an extra special Argentinian themed menu for this wine dinner; which also sees by Javier Zunga of Piattelli Vineyards on hand with some Winter warming reds. The event will be held on Wednesday. November 30th at 6.00 p.m. Cost is $120 per person ($120 food, $30 wine). Menu as follows:
Baled polenta, provolone, oregano, red pepper, crostini

Piattelli Vineyards, Rosé of Malbec

Choripan, beef and pork sausage, chimichurri, sourdough baguette, parmesan truffle fries

Piattelli Vineyards, Malbec-Tannat, 2019

Mojito sorbet with Torrontés wine float
Asadao Arentino, grilled Wagu short rib and flank steak, Yukon Gold gnocchi

Piattelli Vineyards, Grande Reserve Malbec, 2019

Dulce de leche alfajore, sugar cookie, dulce de leche, chocolate, espresso gelato

Piattelli Vineyards, Grande Reserve Trinitá
Call the restaurant on (801) 746-4441 for reservations.
Holiday French wine dinner
Meanwhile, a little further out, pencil December 13th into your diary for this Summit county party. Kicking off at 6.00 p.m. Midway Mercantile will be hosting Cam Mercer of Mercer Beverage. Cost for the meal and wine is priced $240 and according to the promo notes, should be a "slate of amazing French wines for this opulent dinner" on Tuesday, December 13." Wines you can expect will include:
Chassagne-Montrachet
Pommard,
hambolle-Musigny
Three more more wines of lesser pedigree (and price) but equally good taste: Pouilly Fume, Syrah, Viognier
Call the restaurant on (435) 315-4151 for reservations.
Utah Cheese awards results
This past weekend fans of all thinks funky celebrated down at Shades to hear who won this year's Utah cheese awards. Didn't make it? Here are the details and also the following press release:
The Utah Cheese Awards a cheese plate food contest of the intermountain west completed it's sixth year Saturday hosting over 150 at a tasting reception, market and medal ceremony at Shades on State in Salt Lake City, Utah. The contest awarded 49 medals and two best of shows. It received 77 entries from fifteen companies in total of five states.
The best of show in cheese went to Caputo's Market of Salt Lake City for Mesa Tome a hard goat milk cheese made by Mesa Farm Market in Caineville, Utah and aged by Caputo's in their caves in Salt Lake City. Mesa Tome was described as soft, delicate, balanced and slightly smoky by the judges. This is the second time that cheese has won best of show. Runner up was Snake Creek Six-Year Sharp by Heber Valley Artisan Cheese of Midway, Utah. The cheese won gold in the cheddar category this year and in 2021 as well. It was described as intense, funky, creamy, rich and sweet. Heber Valley also took home the most total medals with nine.
The best of show in the non-cheese category went to Fired Up! caramel sauce by Four Country Gals of Beryl, Utah. It is a Mexican style goat milk sauce flavored with Porter's Fire whiskey made by Ogden's Own Distillery. The sauce was noted as spicy. Runner up was Orange Blossum Honey by Rango Honey of Tempe Arizona. Judges described it as floral, thick and rich.
The contest held two judgings. Saturday, August 27 at Beehive Distilling in South Salt Lake and Monday, August 29 at the Blue Square Building owned by Utah State University in Logan, Utah.
The 2022 Salt Lake City judges were Alex Springer, food writer for The City Weekly of Salt Lake City; Aldine "Punk Rock Farmer" Grossi, a sustainable agriculture advocate and a radio personality on KRCL 91 FM, and Chad Hopkins founder of Hopkins Brewing Company, a Sugar House, Utah brew pub.

In Logan the judges were Ted Mathesius a chef and consultant for US Foods; Kerry Bringhurst, station manager for Utah Public Radio which was a contest sponsor; botanist Steve Ripple; Julie Young, a USU professor and Casey Byrne, manager of the Logan Utah State Liquor Store.
The results were announced and medals presented at a tasting reception and market held at Shades on State in downtown Salt Lake City. Aldine Grassi announced the winners and medals were given out by long-time show volunteer, Kendall Marie. The complete results will be posted online at utahcheeseawards.com by November 15, 2022
Mere morsels
Not small news by any means, but just a few tidbits of info I came across while scouring social media and more.
Afghan Kitchen – the Afghani restaurant with two locations recently released a whole new menu, you can read it here
Carson Kitchen – a new menu is expected to hit the downtown SLC Location shortly, it landed recently at the Vegas location, you can see it here.
More closures – I've written a little about major closures of late, but a couple of other restaurants also called it a day in the past few months; notably Red Robin Foothill and Thai curry kitchen in Ogden.
Chef changes –  Pierson B. Shields takes over at St. Regis while Jason Franey leads the line at Blue Sky.
Tacos Don Rafa – the long loved taco truck are expected to continue to operate at the former Sears site a while longer, here's a video from the team encouraging folks to come on down.
In other news
Keep the conversation going
Want to stay on top of the SLC food scene, minute by minute, dish by dish? Here are a few other places you should follow along:
Hi, I'm Stuart, nice to meet you!  I'm the founder, writer and wrangler at Gastronomic SLC.  I'm a multiple-award winning journalist and have written in myopic detail about the Salt Lake City  dining scene for the better part of seventeen years.
I've worked extensively with multiple local publications from Visit Salt Lake to Salt Lake Magazine, not least helped to consult on national TV.   Pause those credits, yep, that's me! I'm also a former restaurant critic of more than five years, working for the Salt Lake Tribune.    I'm largely fueled by a critical obsession with rice, alliteration and the use of big words I don't understand.   What they're saying about me: "Not inaccurate", "I thought he was older", "I don't share his feelings".
Want to know more? This is why I am the way I am.
This article may contain content provided by one of our paid partners. These are some of the best businesses in Utah. For a list of all our current and past relationships see our
partnership history page
.