Well, I swear this isn't "the restaurant closure website" but it sure seems it of late. After the recent much storied closures of local favorites like Hectors and Restaurant Morelia, here's one more – Les Madeleine in downtown Salt Lake City. Owner Romina Rasmussen took to Facebook today to confirm that December 30th will be the last day for the award winning bakery and cafe. Rasmussen wrote:
"Where to begin this post? I have so much to say, after all, it's been nearly 19 years since we opened our doors. It's been a great adventure that has brought much joy and many amazing people into my life, and that has always outweighed the challenges and lessons.
That said, the past few years have been beyond difficult. Difficult to procure ingredients. Difficult to staff the front and, especially, the back. Difficult to explain to guests in a way that makes sense just how difficult it has been. I have always worked a lot, and worked hard, but nothing like these past few years. I've had to make so many changes, but none have lead to a gentler path for me. I've always looked out for my team (and still do), but it's time to look out for my own well-being.
I'm incredibly grateful for all the support over the years from guests, vendors, friends, and family, but it's time to change directions for me personally. I've decided to close Les Madeleines on December 30.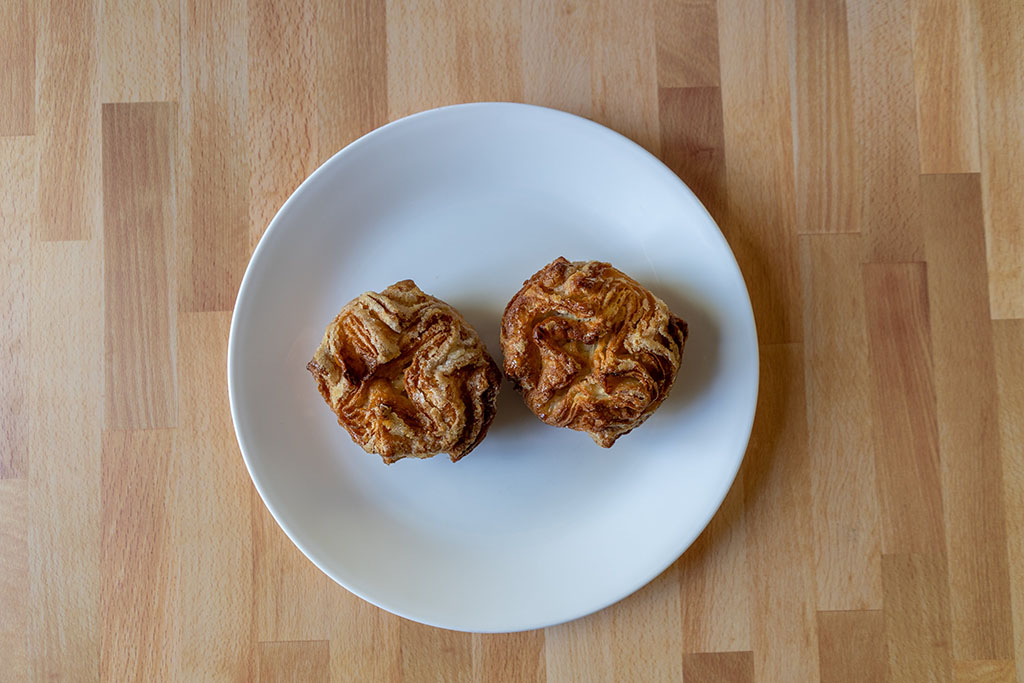 We will still celebrate our 19th anniversary on December 15, because i think that's worth celebrating. I'm proud of what I've accomplished at Les Madeleines. Perhaps I'm biased but we make the best pastries in town, and that wasn't an accident. It's a result of going out of my way to source the best butters, flours, chocolate, and more, and applying love, care, and attention to technique. I've never stopped learning.
We look forward to one more holiday season of kouign amann, Bûche de Noël, panettone, and so much more. All will be made with the same love and care that we've put into it for the past 19 years. I have loved being part of your celebrations over the years and thank those who have shared stories with me of how what I've done has impacted your lives all this time. Those stories have kept me going, and I will remember them fondly.
Although this chapter is closing, my time in the world of food and sweet treats isn't completely over and I will announce plans for my future soon. I hope you'll stay tuned.
For now I thank you for your support and hope you'll make us part of your holidays and visit us one more time before the end of the year."
……
Les Madeleine's menu was one borne of Rasmussen's globe trotting wanderlust, with the cafe perhaps made most famous by her kouign amann (pictured top); the impossibly unpronounceable Breton pastry takes up the gauntlet where a croissant leaves off – then proceeds to go bonkers with lamination. The result is a crackling caramel exterior giving way to buttery layer upon layer. LM's kouign amann were the jewel in a pastry crown and won awards too numerous to list; the pastry was notably picked as one of Oprah's "favorite things" in one particularly memorable year.
Eater.com ran this story back in 2016 where Rasmussen reckons hers was the first business West of the Mississippi to offer the delicacy; something that's apparently even a rarity in it's native France. The closure of Les Mads as loyal followers know it, will leave a huge hole in the Utah food tapestry. And no, your favorite donut to cookie shop doesn't come close to filling it.
Per Rasmussen's farewell note for her near two decade lived business, this isn't the end of her on the local food scene. It's time for a reset, a change of pace, and a dramatic change of menu. I've been sworn to secrecy under the pain of death by sugar about what's coming next – but trust me – you're gonna be eager to sample what's coming down the road. Watch this space, I'll break the full news in the new year. In the mean time, go grab yourself one last seasonal pannetone for the holidays.
Keep the conversation going
Want to stay on top of the SLC food scene, minute by minute, dish by dish? Here are a few other places you should follow along:
Hi, I'm Stuart, nice to meet you!  I'm the founder, writer and wrangler at Gastronomic SLC; I'm also a former restaurant critic of more than five years, working for the Salt Lake Tribune.  I've worked extensively with multiple local publications from Visit Salt Lake to Salt Lake Magazine, not least helped to consult on national TV shows.
I'm a multiple-award winning journalist and have covered the Utah dining scene for the better part of fifteen years.   I'm largely fueled by a critical obsession with rice, alliteration and the use of big words I don't understand.   What they're saying about me: "Not inaccurate", "I thought he was older", "I don't share his feelings".  Want to know more? This is why I am the way I am.
This article may contain content provided by one of our paid partners. These are some of the best businesses in Utah. For a list of all our current and past relationships see our
partnership history page
.