While food prices might be soaring – 12% in some categories according to the Des News – at least there isn't an industry wing shortage this year. With that in mind then, here are the local restaurants and bars offering Super Bowl specials this year.
Flanker Kitchen + Sporting Club
This newly opened venue in The Gateway will be making a big splash for game day. As we as the dozens of LED screens throughout the space, Flanker will be offering their regular brunch menu 11.00 a.m. through 3.00 p.m. before offering a special game day menu from three onwards.
You can enjoy the game throughout the space in their Sporting Club, various lounges and cocktail parlor area out back. Not only that but there will be prize drawings during the day too.
The game day menu features dishes including house smoked chicken wings, an 8 oz Black Angus burger, fried chicken sandwiches, smoked brisket nachos, mega chips and salsa, and a special Sporting Club platter that's loaded with chicken tenders, buffalo chicken wings, fries, and potato tots.
6 N Rio Grande St Suite 35, Salt Lake City, UT 84101
(801) 683-7070
flankerslc.com
Bout Time Pub and Grub
First come, first served on seating with special appetizers and desserts offered, plus swag for giveaways.
Crack Shack
For an easy, hands-off game day experience another newcomer to SLC – has launched a catering option, just in time for the 56th annual big game. The Crack Shack, located in the old Mazza space over in the 9th and 9th offers fried chicken, salads and bowls. The complete catering menu may be found here. The Crack Shack Salt Lake City offers catering up to 10 miles radius from the 9th & 9th storefront.
912 E 900 S, Salt Lake City, UT 84105
(385) 715-0250
crackshack.com
Deer Valley Grocery Cafe
Choose from the Game Day menu of sweet chipotle BBQ or classic buffalo chicken wings, local charcuterie board, Deer Valley turkey chili, house made chips, salsa, artichoke dip and caramelized French onion dip. Order at diningtogo.deervalley.com by Thursday, Feb. 10, and pick up by Saturday, Feb. 12, at 3 p.m.
375 Deer Valley Dr, Park City, UT 84060
(435) 615-2400
deervalley.com
Flanagan's Park City
Super Bowl Sunday at Flanagan's will be celebrated with a sumptuous prime rib buffet. There will also be giveaways and drinks specials too. Price for the buffet (with prize draw ticket too) costs $99 per person.
438 Main St, Park City, UT 84060
(435) 649-8600
flanagansonmain.com
Sugar House BBQ
The Sugar House smoke shop will be closed for dine in this year but will be offering a limited togo menu available both in store and at their drive through. Options and pricing include:
Wings by the dozen, $20
Full slab of ribs, $27
Pulled pork 1lb, $16.50
Beef brisket lb, $18.00
Smoked turkey, $18.00
Sides by the pint, $5-$6
880 E 2100 S, Salt Lake City, UT 84106
(801) 463-4800
sugarhousebbq.com
Oh those wings pictured above? For my money they're the best in the state, you can find them at SOMI in Sugar House. Be sure to order them with extra garlic, basil and jalapeño and thank me later.
Restaurant closures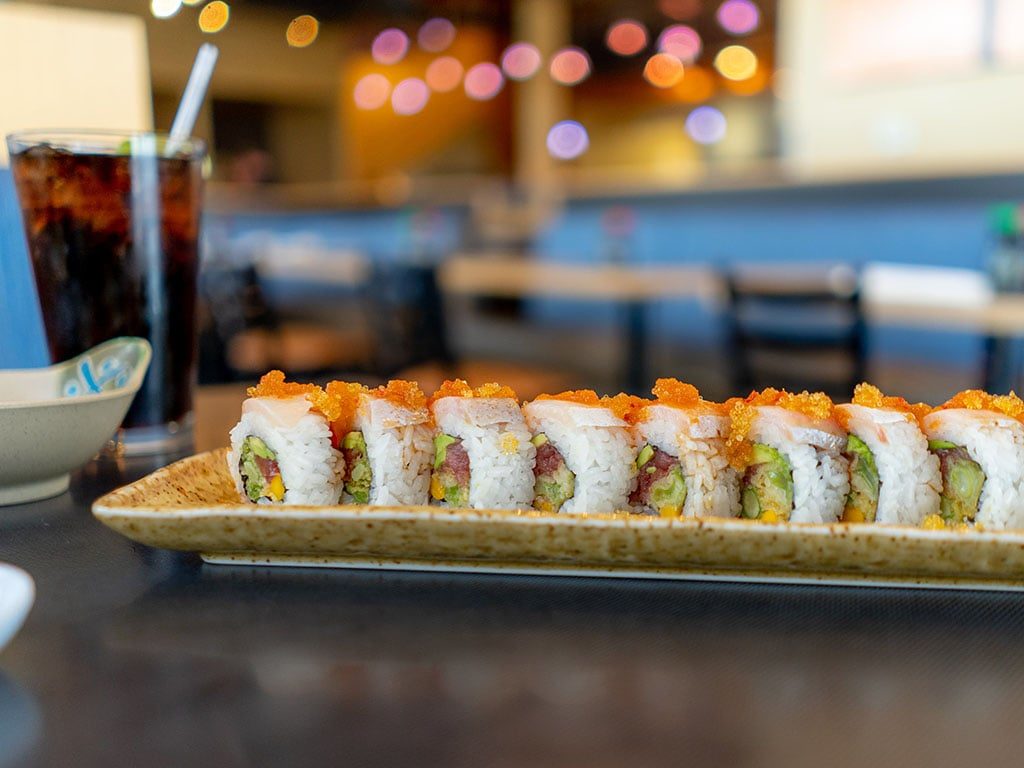 Mercifully, I haven't needed to add to this list of covid-closed businesses for some time. Time of course marches on, and that means businesses will naturally still fall by the wayside. Here are a few notables that have recently called it quits.
Tsunami Sugar House
This sushi-staple has now formally announced the permanent closure of their Sugar House store. After an extended hiatus brought on by the pandemic and subsequent staffing challenges, the business has decided to let the newer 9th and 9th facility carry the torch for SLC fans. The brand writes:
Many of our long time customers have been asking about the Sugarhouse Tsunami.  After months of deliberation, we have made the very difficult decision to permanently close the Sugarhouse store.  We feel that our newer location in the 9th and 9th neighborhood delivers a better customer experience and more accurately reflects our continued commitment to excellence.  We are sincerely touched by the affection so many of you had for Tsunami Sugarhouse and promise to continue the magic at our other locations.
The news comes as the larger business group itself celebrates twenty years in business this February. Other locations still serving up the sashimi include the 9th and 9th location, Fort Union, South Jordan and Lehi.
Copper Kitchen
I've been asked to confirm the status of this restaurant by several readers. Sadly, the new isn't what many hoped for. The Holladay outpost of Ryan Lowder's Copper concept has now closed for good permanently.
Lee's Rice And Fish
February 5th was the final day for this Roy-based mom and pop – much beloved by locals for their excellent food at wallet friendly prices. The cash only joint closes, as the owners are retiring.
In other news
Keep the conversation going
Want to stay on top of the SLC food scene, minute by minute, dish by dish? Here are a few other places you should follow along:
Hi, I'm Stuart, nice to meet you!  I'm the founder, writer and wrangler at Gastronomic SLC.  I'm a multiple-award winning journalist and have written in myopic detail about the Salt Lake City  dining scene for the better part of seventeen years.
I've worked extensively with multiple local publications from Visit Salt Lake to Salt Lake Magazine, not least helped to consult on national TV.   Pause those credits, yep, that's me! I'm also a former restaurant critic of more than five years, working for the Salt Lake Tribune.    I'm largely fueled by a critical obsession with rice, alliteration and the use of big words I don't understand.   What they're saying about me: "Not inaccurate", "I thought he was older", "I don't share his feelings".
Want to know more? This is why I am the way I am.
This article may contain content provided by one of our paid partners. These are some of the best businesses in Utah. For a list of all our current and past relationships see our
partnership history page
.