Kiitos x Vuture Food
Get down to this fantastic SLC brewery today (April 22nd) for a unique food truck opportunity. LA based Vuture Food (pictured above) and Kiitos Brewing are teaming up for this one day unique event. I'm a big fan of the trend in meat-free dining, especially when it looks this good. Here's the full info:
We are coming from Los Angeles to feed you guys some of the best Vegan Comfort Food around.
Our staff will be wearing gloves and face masks and everything will be made in to go containers. No Pre-Orders Available. We will be accepting CC or exact change only.
All of our items contain soy. We are entirely Nut Free. All of our loaded fries are made with GF ingredients however they are fried in the same fryer as our patties which contain wheat. Our patties are made from a combination of soy, wheat, and peas.
RoHa Brewing grand re-opning
In more brewery news, tomorrow (April 23rd) sees the grand re-opening of RoHa after a remodel that looks set to increase the capacity of the bar area. Here's the full info from the brewery:
Without further ado, the Grand Re-Opening of our taproom space will be Friday, April 23rd from 12-10pm. With the hard work of RMS Construction and the removal of some walls, what used to be a small taproom with about fifteen bar stools will now boast a large seating area on the ride-hand side with bar tables, a lounge area in the corner, and featured art from local artists.
Come on down and celebrate our journey with us and be one of the first to sit in our new space! We'll have new releases, Torito's Tacos on site serving up fresh eats, and the owners will be around drinking pints.
Thank you for your patience as we worked through this renovation. There was (A LOT) of dust and loud bangs, but that didn't stop you from stopping by and drinking great beer. We look forward to celebrating this project with all of you!
Blended Table bake sale
I covered this one last week, but since that first announcement, there's now a formal list of uber-talented bakers available for this one off bake sale:
Amber Billingsley
Blended Table
Carlucci's Bakery
Caroline Hargreaves
Flourish Bakery
Honey Bunny
Les Madeleines
Nicole Peterson
Normal Ice Cream
Mims
Muyly | Foodie + Cakes + Classes
Tulie Bakery
3 Cups
The event is a dual fundraiser for the Asian Association of Utah and OCA Utah. It will be held this Saturday April 24th at 925 S Jefferson Street. The sale starts at 9.00 a.m. and runs until 4.00 p.m. or until supplies run out. Given that line up, I'm guessing they will…
Empanada Fest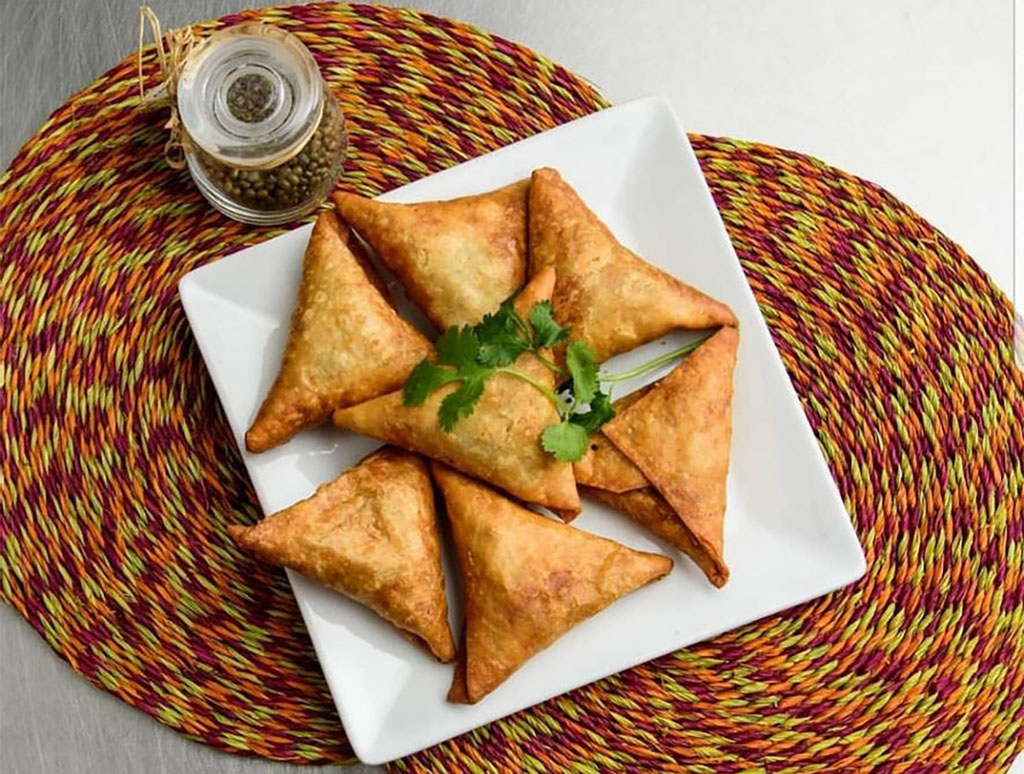 Lastly, coming May 1st is this virtual revamp of an event that was sadly cancelled last year due to C19. The grab and go Empanada Fest looks like a screaming deal too. 15 empanada from some of SLC's finest, all yours for just $40. Businesses and selections include:
Argentina's Best Empanadas
Lemon beef empanadas: local ground beef, onions and tomatoes marinated in fresh lemon juice
Cheese and bean empanadas: ragin cajun cheese and beans marinated in spices
Chocolate raspberry Nutella empanadas: chocolate dough filled with Nutella and raspberry sauce
Delicius Venezuela in a Bite
Shredded beef empanadas: cooked with onion, sweet pepper, garlic and salt
Domino empanada: black bean and mozzarella cheese
Chopsuey empanada: carrot, cabbage, onion, sweet pepper and salt
Jamaica's Kitchen
Traditional Jamaican patties: marinated pieces of chicken or beef seasoned with Jamaican curry and traditional spices, cooked with potatoes and carrots.
Namash Swahili Cuisine
Beef samosas: ground beef cooked with spices wrapped with khaki ot tortilla then lightly fried till brown
Chicken samosas: marinated Chicken breast then cooked with spices wrapped in khaki or tortilla lightly fried
Vegan samosas: a combination of vegetables (potatoes peas and carrots green onions with spices) wrapped in tortilla lightly fried
Order your box here by Friday April 30th at noon then pick up in person on May 1st, 3-8 p.m.
Hi, I'm Stuart, nice to meet you!  I'm the founder, writer and wrangler at Gastronomic SLC; I'm also a former restaurant critic of more than five years, working for the Salt Lake Tribune.  I've worked extensively with multiple local publications from Visit Salt Lake to Salt Lake Magazine, not least helped to consult on national TV shows.
I'm a multiple-award winning journalist and have covered the Utah dining scene for the better part of fifteen years.   I'm largely fueled by a critical obsession with rice, alliteration and the use of big words I don't understand.   What they're saying about me: "Not inaccurate", "I thought he was older", "I don't share his feelings".  Want to know more? This is why I am the way I am.
This article may contain content provided by one of our paid partners. These are some of the best businesses in Utah. For a list of all our current and past relationships see our
partnership history page
.