Restaurant closures
First up, a quick look at this month's restaurant casualties; remember we're keeping a running tally of all the Covid-crushed businesses here too.
Mazza Sandy – Following on from the shuttering of the 9th and 9th location, the popular Lebanese restaurant group, which only a while ago numbered three, is now down to the original 15th and 15th location. Owner Ali Sabbeh took to Facebook about the Sandy closure writing,
"It is with a heavy heart that we have had to make the hard decision to close down our Sandy location permanently. With the current climate in the world, especially for restaurants during the Covid-19 pandemic, we have been unable to sustain the business needed to keep our doors open at our newest location. Mazza is a dream, it is my family and it has always been so much more than a restaurant to me. We will still remain open at our original location at 15th & 15th and will continue to serve the people of Salt Lake City as we always have: with love and the utmost care. Thank you for all of your support over the years. We would not be anything if it were not for the community support and love from all our staff and family. May everyone stay healthy and safe during these unprecedented times. With love, Ali"
Tamales Tita – Posting to Facebook, the former farmer's market favorite also wrote of their final days recently, "Good morning everyone! Sorry this will be a long post. With a heavy heart, I need to announce that next week it will be our last week. This Pandemic has hurt us , winter time has always been hard for us, but at least we started with a cushion from the farmer's markets ,but this year the pandemic didn't let us participate in any of them so we are broke😔 Plus the space that we share is getting smaller for us, from having 3 freezers we are down to a 1 door freezer, even if do lots of advertising and take lots of orders we don't have the space to store our ingredients. We are limited on money and space."
Barrio – The Salt Lake City taco shop that was beloved by many, and initially reported their closure on Facebook. I can't however seem to now find the post in question but we initially reported the loss of this business here. If I hear news to the contrary I will let you know of course.
Leslie's Family Tree – Finally, the Herald reports here on the closure of this three decade plus restaurant down in Santaquin.
New news
In much more upbeat news, there's a raft of new openings to report on. Some now online, some will be here any day fingers crossed!
Graffiti Bao – Coming by way of Vegas is this new concept that slots into HallPass – the food hall space located at The Gateway. The newcomer is a fast-casual Chinese restaurant and the work of chef Marc Marrone, and is apparently already a hit with our Silver State cousins.
The menu offers items such as, "chili garlic noodles with hand-pulled spinach noodles, crispy chili garlic sauce, Chinese broccoli and choy sum; an assortment of bao buns, including the Royale—Marc's twist on a classic cheeseburger featuring angus beef, cheese, pickles, onions and special sauce; appetizers such as hand-folded dumplings and spring rolls; soups including pho and ramen."
Lola – Headed to SLC (856 E 900 S to be precise) is a second location for this Orem-original. Check out their Instagram page to get a feel for their menu which is pretty eye popping to say the least.
Pretty Bird Mk2 – No word yet on the precise opening date but movement is afoot on the brand new bird shop from Viet Pham. The former Sampan space in the lower Sugar Hood will become the main location for Pham's much snapped business, and promises new items as well as Pham's near iconic pressure-fried chicken.
Cotton Bottom Inn – The legendary garlic burger is almost back amongst us. The Cotton Bottom recently confirmed their remodel and revamp of the storied bar is almost complete. Expect a soft opening to be here any day now, probably early December. And I want to hear from you, does the second coming live up to the hype of the original?
Long Life Vegi House – 2561 S State Street should be the spot for the return of this multi-decade vegetarian hotspot; much beloved long before the current plant-based-boom. Fun fact, when I met my wife more than twenty years ago this was the only number on her speed dial.
Brassas – A new Provo location for this Mexican restaurant is now open. More info.
Rio's Sonora – Just like the name says, this new food truck looks set to bring authentic Sonoran flavors to the streets of Utah. More info.
Nomad Eatery – After chef and owner Justin Soelberg took his modern-comfort food concept to the East benches with Nomad East, the original location closed. Soelberg teased the return of a West side option and recently confirmed the spot; Nomad West (that's not the official name, I just named it that) will be coming to the Uinta Brew Pub on the West side of town.
Gallo Loco – If memory serves this restaurant was the original business slated for the spot next door to Liberty Heights Market. The new build eventually became the short lived Yoyi's and shortly Bartolo's (the Park City pasta gurus). Gallo Loco signage recently went up in the lot on 3500S close to Donut Boy.
San Fran Burrito N Fryz – For those who keep telling me Californian-borne Mexican food is immeasurably better than Utahn-borne Mexican food – your dreams may be answered by this one. Spotted by our ever watchful friends at Salt Plate City.
Toro Ramen – I *think* this one comes from the same folks as Kaysville's lauded Nikko sushi; hint: Naked Fish alumni Sunny Tsogbadrakh is the main man there and he has serious chops. Here's the soft opening menu for the new Murray spot.
Online liquor sales in Utah? Truly it must be the end times
This news breaking just in the past 24 hours – Utah might finally start offering an easier way to get a bottle or two. The potential new scheme dubbed 'click and collect' by the DABC might allow consumers to place liquor store orders online. Following that, they'd simply need to swing by their store and show ID for pickup.
Fox 13's Ben Winslow broke the news and reports that the agency would still require funding from the legislature in order to implement an online payment portal, as well as take on additional staff to support the new plan; the more cynical amongst us might regard this as another, "yeah, o.k. when hell freezes over then".
At any rate here's crossing fingers, toes and indeed any extremity that will endure crossing. Oh and can I maybe, just maybe, dream of being allowed to pick up beer via a grocery click and collect one day in the future? Who remembers those halcyon days that were cruelly snatched away…
Menu watch
Spice Kitchen food boxes – Load up for the holiday season with these fun looking food boxes from the downtown business incubator; the boxes are also a godsend for the many small businesses that Spice Kitchen supports, as Covus bites hard.
For the month of December Spice are offering two boxes: Gourmet Sweets and Treats box and a Feast Box. Each provides a fun global take on holiday traditions; comprising collections of sweet and savory dishes from around the world. Also remember, by purchasing a holiday box you are supporting low-income entrepreneurs during an unprecedented holiday season.
Both boxes are available for a limited time and require pre-ordering. Prices start at $45 and will be available for curbside pick-up on designated dates.
Franck's Monday menus – For the month of December, the Cottonwood Height's French restaurant are beginning service on Mondays; marking the 12 days of Christmas each Monday will see a special set menu by chef Robert Perkins. Here's a look a the first one on December 7th, $65 per person:
Partridge in a pear tree – maple glazed quail, eryngii mushroom, sake peached pear, acorn squash, sake butter emulsion, sea salt & puffed rice streusel, mint
Carrot & brown butter chowder, whipped ricotta, candied sage, roasted chickpea, alliums, smoked cotton candy
Two turtle doves – slow cooked Ranger Valley Wagyu coulotte's, wagyu fat pomme puree, caramel onions, umami pecans, dove dark chocolate & burgundy sauce, crispy potato,
shaved brassica, grilled radicchio
Three French hens – brioche French toast, hen egg crème brulee, pomegranate molasses,
French vanilla buttercream, pomegranate arils, burnt white chocolate pomegranate menngne
Manoli's gift cards – Want to spread some seasonal cheer? Another business leaning into the Shop In Utah program is Manoli's who are offering a whopping 50% off gift cards, each gift card available in any amount up to $150 each. You may purchase them online through https://manolison9th.mobilebytes.com/menu by using the promo code KEFI, or stop by the restaurant anytime after 5.00 p.m. Tuesday – Sunday.
Silver Fork Lodge – Also taking advantage of the same program. For a limited time save 50% on breakfast, lunch, & dinner; weekdays only! Offer valid on takeout and dine-in orders from 8 am to 8 pm.
Beltex scoops Good Food Awards
Another feather in their already feathery cap – Beltex Meats have again scooped up a prestigious finalist nod from the Good Food Awards. For reference this is a seriously snooty foodie affair, where small regional players don't often get a look in. "What? This is from Utah and not a twelfth generation artisan San Franciscan elite gourmand? Get outta here."
This year Beltex are one of 24 finalists in the charcuterie category for their country pate and Spanish chorizo; a stellar month for Philip Grubisa's crew who also got a nod in a butchery feature over at Food And Wine. People who keep telling me Utah food sucks, please remove your heads from your
Also deserving a shout this year is Campos Coffee, Utahs only other name on the Bay Area based awards' list. Campos are present for their Colombia La Negrita Natural Geisha brew. The official winners (and Beltex has been there before) will come next year on January 22nd.
Proper Brewing grabs gold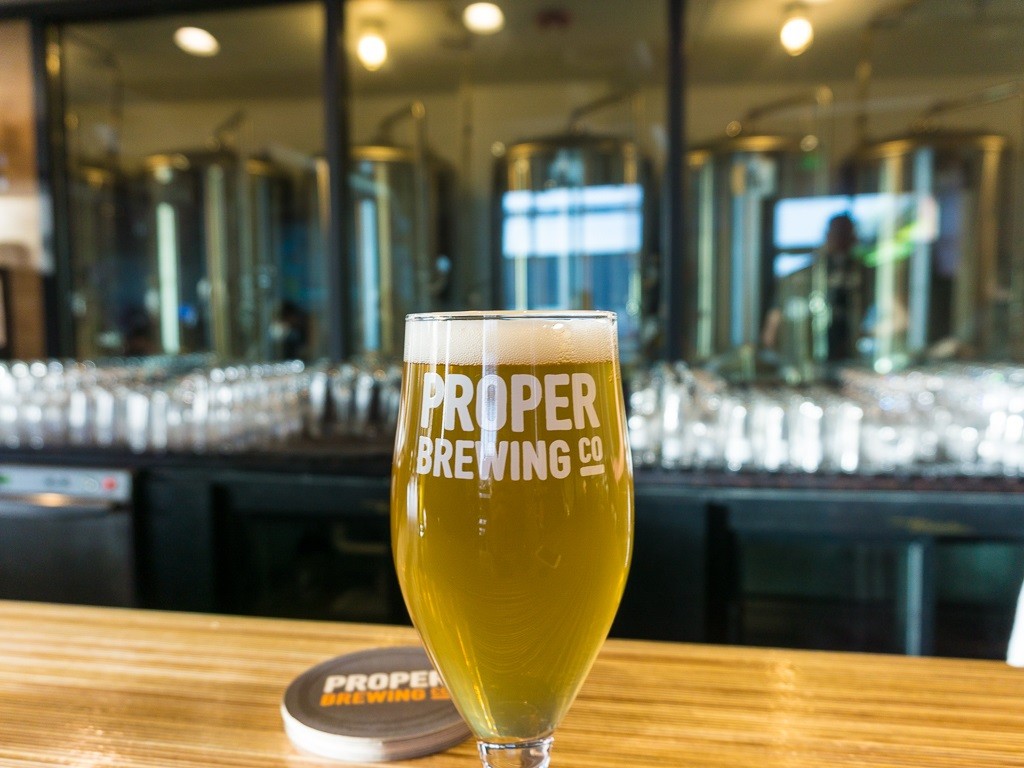 More plaudits for Utah, this time from the Great American Beef Fest (last month) and our fabulous friends at Proper Brewing. Their signature Proper Beer, an English style golden ale, snagged an equally golden badge of honor. Proper write:
"The beer that started it all. Our flagship ale is perfectly balanced: not too malty, not too hoppy – just right. English Maris Otter pale malt, German Pilsener malt, English hops, and an American yeast come together to make the Proper Beer big in flavor, but easy to drink. Notes of bread crust, sweet barley, and a balanced bitterness combine for a perfect pint. Belly up to the bar, slam your fist down, and order a Proper Beer!"
If you're feeling like stocking up Proper good stuff, the business are also offering 50% off gift cards right now through the Shop In Utah promo. Use the promo code, SHOPINUTAH on the site here.
Downtown dollars offers some big savings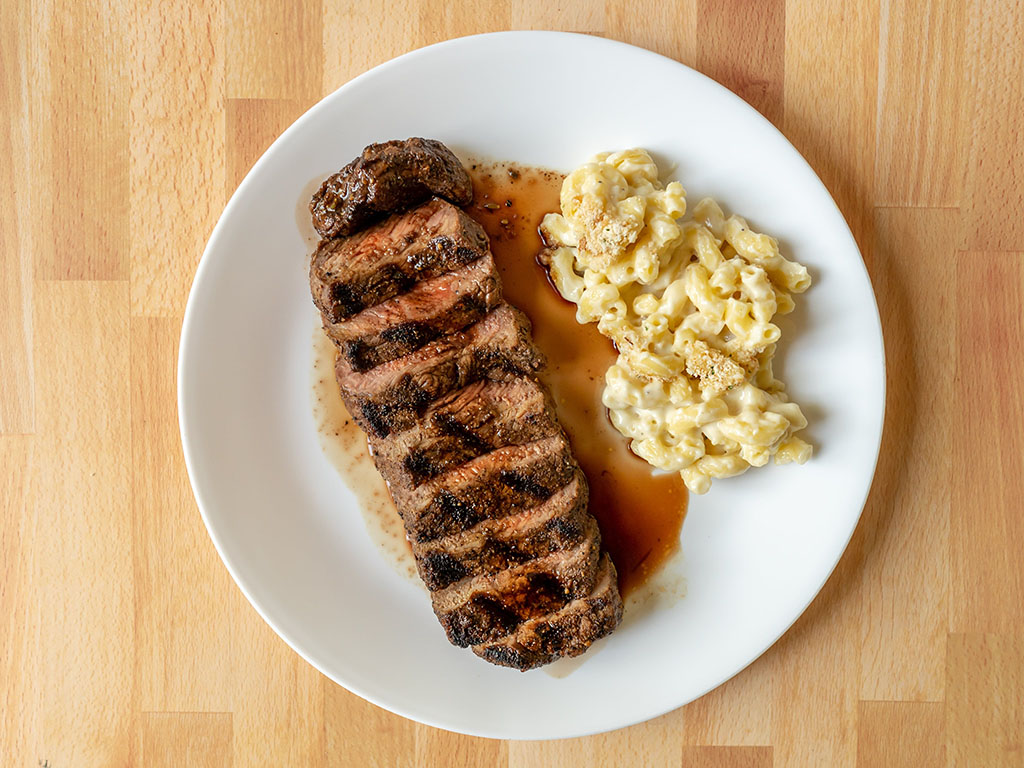 Via press release:
A new Downtown Alliance program gives shoppers "Bonus Bucks" to spend downtown when they buy a Downtown Dollars eCard through Yiftee. The Alliance says the program encourages consumers to shop, eat and gift locally. These digital dollars live on your phone and can be spent at dozens of participating businesses. Purchasers can spend them or gift them to friends and family. Shoppers simply show the eGift card (it's actually a MasterCard product) on their mobile devices at participating retailers to make a purchase.
"This is a win for people that love shopping, dining and playing downtown and a win for all the participating businesses," says Downtown Alliance Executive Director Dee Brewer. "For example, when you buy $75 in Downtown Dollars you automatically receive $25 in Bonus Bucks. You can spend that $100 at any of the participating businesses." Brewer says the eCard offers different levels of spending with corresponding bonus amounts added at the time the card is purchased.
The Bonus Bucks offer is made possible by a Shop In Utah grant and is available until those grant funds run out.
Brewer says downtown is home to more than 250 restaurants, bars, shops and businesses–many of which you can only find downtown. "These businesses, that typically serve office workers, event patrons, business travelers and tourists, have lost most of their usual customers during the pandemic. Downtown Dollars are an invitation to everyone to enjoy and support these local businesses."
You can purchase Downtown Dollars, browse participating businesses and get all the details at downtownslc.org/dollars.
In other news
Hi, I'm Stuart, nice to meet you!  I'm the founder, writer and wrangler at Gastronomic SLC.  I'm a multiple-award winning journalist and have written in myopic detail about the Salt Lake City  dining scene for the better part of seventeen years.
I've worked extensively with multiple local publications from Visit Salt Lake to Salt Lake Magazine, not least helped to consult on national TV.   Pause those credits, yep, that's me! I'm also a former restaurant critic of more than five years, working for the Salt Lake Tribune.    I'm largely fueled by a critical obsession with rice, alliteration and the use of big words I don't understand.   What they're saying about me: "Not inaccurate", "I thought he was older", "I don't share his feelings".
Want to know more? This is why I am the way I am.
This article may contain content provided by one of our paid partners. These are some of the best businesses in Utah. For a list of all our current and past relationships see our
partnership history page
.