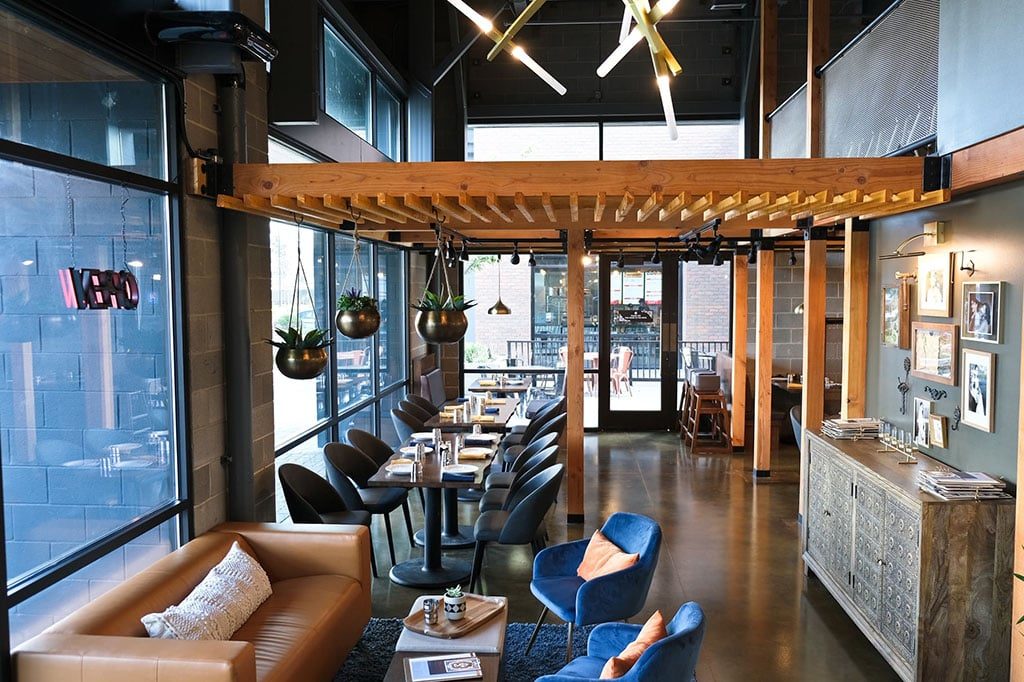 Saffron Circle is the latest jewel in the crown of Lavanya Mahate's growing Saffron Valley group; this week you might just be lucky enough to win dinner for two to experience what might just be the best restaurant in the area full stop.
Located at Mountain View Village in Riverton, Saffron Circle is the fifth location for the contemporary Indian restaurant. The business takes a nod from the modern design of its predecessor Saffron Bistro in Sugar House and runs with it; Saffron Circle is easily the most eye popping build out yet featuring floor to ceiling windows, lush gold and copper tones and a look-in kitchen where you can see the chefs work their tandoor-magic.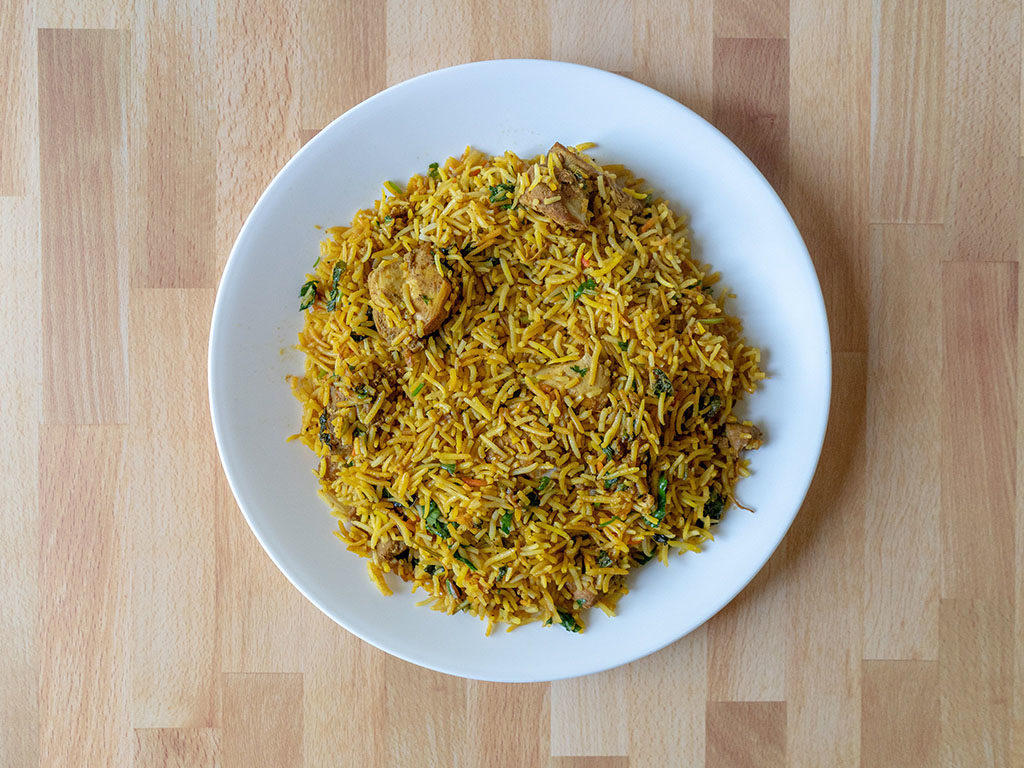 It goes without saying when it comes to the cuisine, everything is on point here. Much like the design of the restaurant, the menu is a thoroughly modern take on Indian cuisine. Each restaurant in the group offers a slightly unique take (there's no cookie-cutter menu here, woo!), with Indian street food/snacks and Southern-Indian dishes given prominence.
Frankly, I don't think we have another Indian restaurant in town that compares in scope or execution; case in point, where else can you find a tasting menu at an Indian restaurant in Utah? To the best of my knowledge, only here at Saffron Circle. And that tasting menu…it's paired with intelligent wine picks too.
That's because Saffron Circle is the first restaurant in the group to feature a full bar too, with as much care and attention given as the cuisine. Mountain West Cider, Ransom Pinot Noir, Kiitos Cream Ale, Beehive Jack Rabbit Gin…just a few of the smart selections. When owner Mahate writes, "this project has been a labor of love. We've been working on it for nearly a year now and are truly excited to be a part of the Riverton and Herriman community," it shines through in every part of the business.
So how about enjoying Riverton's swankiest new eatery on the house? We've partnered with Saffron Valley to give away a dinner for two to one lucky reader. To enter all you have to do is signup for the Gastronomic SLC newsletter and then comment below; just tell us – what's your favorite Indian dish?

We'll select the lucky winner this Friday (Oct 25th) and contact via email. The prize is not redeemable for cash; we'll need you to confirm your prize via email over the weekend too. Good luck!
This site is 100% free of annoying ads through the generous headline sponsorship by The Gateway - SLC's premier entertainment destination.
This article may contain content provided by one of our paid partners. These are some of the best businesses in Utah. The current businesses we work with include:
For a list of all our past relationships see our
historical partnerships
.