Patio dining at Avenues Proper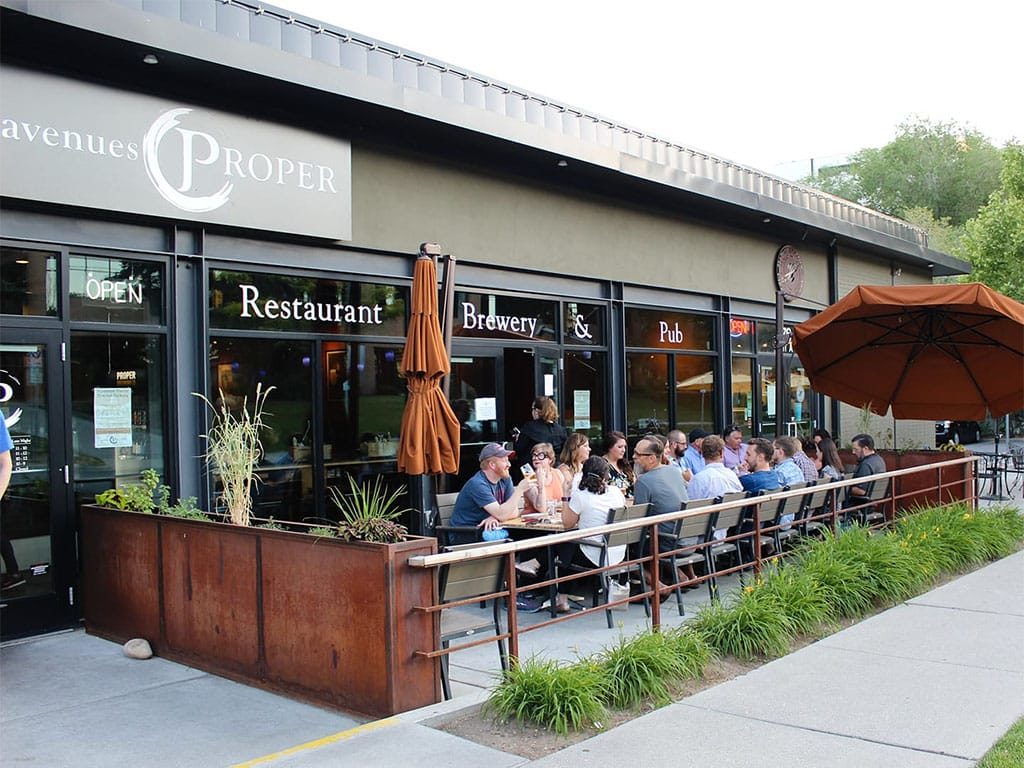 July's al fresco experience at this Avenues pub features the unique concoctions of Alpine Distilling out of Park City. Seating is capped at 18 for this fun event on Wednesday evening (July 10th). Proceedings begin at a grown up time of 8 p.m. and cost is $35 for drinks and $45 for dinner. Menu as follows:
Mountain moonshine margarita
Compressed melon salad, house goat ricotta salad, pickled beets
Apple gin and tonic
Intermountain gourmet mushrooms, crunchy purple potatoes, fried egg, pea gremolata
Alpine Spur Whiskey
Slow roasted pork tenderloin, carrot top pesto, roasted local carrots, confit cippolini onions, pepper jam
Alpine Liqueur
Local dark chocolate semifreddo, house vanilla wafer crumb, raspberry coulis
376 8th Ave, Salt Lake City, UT 84103
(385) 227-8628
avenuesproper.com
Hearth And Hill
The following evening (Thursday July 11th) take a trip upto Kimball Junction to one of the newest restaurants in the area. Join special guest Stephanie Cuadra of Terrestoria Wine Imports for this four course pairing dinner.
Dinner begins at 6 p.m. prompt and cost is $85 per person ($55 for food and $30 for alcohol). Menu as follows:
Albert Bichot Crernant de Bourgone Brut Rose
Cured salmon salade russe, creme fraiche, caviar
Wagyu beef, cured egg yolk, miso aioli, shallot, crispy rice cake

Chilled pea soup, buttermilk snow, togarashi crisp, pea tendrils, sorrel

Noelia Bebelia, Albarino, 2017
Aori ika, olive tapenade, toasted nori vinaigrette, pickled sea bean

Elleboro, Podere Conca, Toscana Bianco, 2017
Ramp and peach salad, pickled peach, coastline lettuce, pickled ramp, pomegranate molasses

Raspberry sorbet, sea salt, olive oil, pickled berry

Agapanto, Podere Conca, Bolgheri Rosso, 2016
New York strip and braised octopus, mushrooms, mustard greens, braised cipollini onion

Puerte, Aglianico del Vulture DOC, Quarta Generazione, 2015
Chevre, pistachio butter, candied pistachio, roasted grapes, lovage
1153 Center Dr, Park City, UT 84098
(435) 200-8840
hearth-hill.com

Sipping Soire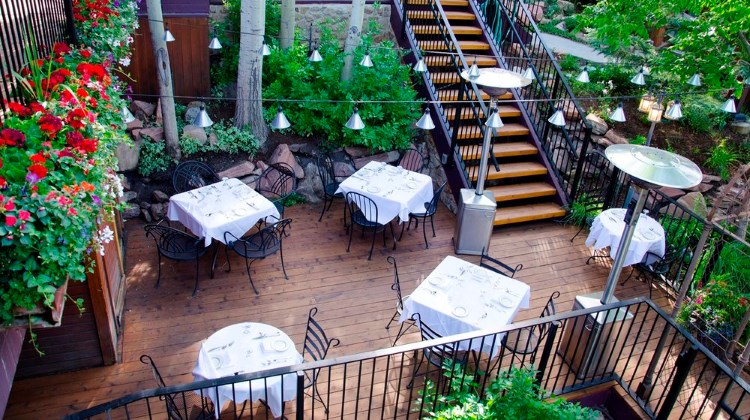 Take a quick breath and the very next evening – even more wine in the mountains! This time over at Grappa on their pretty patio. Their annual Sipping Soirée event comes back for 2019 where guests can enjoy great wines, perfectly paired bites and live music on their historic Main Street patio.
Cost is $95 per person – $45 for food, $50 for drinks. See more here.
151 Main St, Park City, UT 84060
(435) 645-0636
grapparestaurant.com
Epic Beer Dinner
For beer lovers, check out this annual pair up of Franck's and Epic Brewing that comes back yet again for 2019. Hosted by restaurant owner Mark Eaton, July 15th is the date for this years bash.
Epic's head brewer Jordan Schupbach will be attendance to talk suds too. Things kick off at 6 p.m. and the cost is $75 per person. Menu as follows:

Crispy duck wing, creamed Utah corn, cherry & habanero salsa, nasturtium
Epic Los Locos Mexican Style Lager
Heirloom tomato, watermelon, burratta, watermelon vinegar reduction, olive oil, herbs, olive oil powder
Epic Chasing Ghost Double Hazy IPA
Charred lamb ribs, barley risotto, grilled zucchini, blistered lemon, cress
Epic Cross Fever Amber Ale
French vanilla cheesecake, hazelnut, stout crème anglaise, aerated iced coffee
Epic 825 St. Stout
SLC Eatery July Wine Dinner
Lastly, but certainly by no means leastly – another chance to sample some of the uniquely exciting cuisine of SLC Eatery's Paul Chamberlain and Logen Crew. On July 23rd (from 6 p.m.) the duo will be creating four beautiful courses to compliment a selection of Italian wines – the focus of the evenings Terrestoria Wine Imports dinner.
The dinner is part of Terrestoria's Masterclass Series, with this dinner featuring the following pours:
• Lenuzza Sauvignon, 2016 (100% Sauvignon Blanc), Vigna Lenuzza, Friuli Colli Orientali DOC, Friuli Venezia Giulia
• Morasso, 2013 (100% Timorasso), Cascina Montagnola, Colli Tortonesi DOC (Derthona), Piedmont
• Riccio Bianco 2013 (100% Pallagrello Bianco), Alepa, Terre del Volturno IGT, Campania
• Agapanto 2016 (Cabernet Sauvignon; Cabernet Franc; Ciliegiolo.), Podere Conca, Bolgheri DOC, uscany
Cost is $40 for food and $60 for wine.
1017 Main St, Salt Lake City, UT 84111
(801) 355-7952
Brunch menu
Hi, I'm Stuart, nice to meet you!  I'm the founder, writer and wrangler at Gastronomic SLC.  I'm a multiple-award winning journalist and have written in myopic detail about the Salt Lake City  dining scene for the better part of seventeen years.
I've worked extensively with multiple local publications from Visit Salt Lake to Salt Lake Magazine, not least helped to consult on national TV.   Pause those credits, yep, that's me! I'm also a former restaurant critic of more than five years, working for the Salt Lake Tribune.    I'm largely fueled by a critical obsession with rice, alliteration and the use of big words I don't understand.   What they're saying about me: "Not inaccurate", "I thought he was older", "I don't share his feelings".
Want to know more? This is why I am the way I am.
This article may contain content provided by one of our paid partners. These are some of the best businesses in Utah. For a list of all our current and past relationships see our
partnership history page
.