DABC licenses
With the recent purging of staff complete at the Salt Lake Tribune, John T Nielsen kicked off May's DABC get together with a nod to Kathy Stephenson's enduring presence and managing to survive the near 40% thinning of newsroom staff. Nielsen opened by noting he was "very pleased to see that Kathy survived at the Tribune. She's an excellent reporter, treats us fairly and were glad to have her still with us." Amen to that. From there quite a busy meeting progressed.
Particularly of note among all the action: Proper Sugar House and Publik Ed's. The former will be Proper Brewing's next pub projecting an August opening; the plan for this new Sugar House bar is to serve only Utah made craft beer. The latter is currently mysterious but my working hypothesis is that it looks like the building left vacant by the closure of Big Ed's will be taken over by the Publik guys – beer license and all.
Full service licenses (beer, wine liquor)
One of the reasons for the increased activity in the May meeting is is the looming July 1st deadline for dining club licenses. Due to legislative changes in 2017, this license type will cease to exist in the Summer. Businesses currently licensed as a dining club in turn need to choose if they'd like to switch to being licensed as either a bar or a restaurant. Frankly, the simplification is sensible and appropriate for most use cases, but for some the binary choice doesn't reflect the complexity of their business.
With that in mind, both The Cliff Dining Pub in Draper and Finca in SLC both applied for dual licenses: both bar and restaurant. Without going into the specifics of compliance this effectively mandates running very separate and defined spaces for each license type; a space operating as a bar here, another space operating as a restaurant there. Finca was approved conditionally pending some final construction work to meet the requirement and the The Cliff was approved outright. The following restaurants were also approved for regular full service restaurant licenses:
Jade Lion Restaurant, Vernal
Dolce Sicilia by Epic Brewing, Salt Lake City
Taqueria 27, Lehi, conditional
Hat Rock Inn & Hat Rock Cafe, Mexican Hat, conditional
Legends Bar & Grill, Park City, conditional
Cafe Fifty Two (Stag), Park City, Winter seasonal
Hearth & Hill, Park City, conditional
Jinya Ramen Bar, Salt Lake City, conditional
Sakura Hibachi Steakhouse & Sushi, Salt Lake City, conditional
Limited service license (beer and wine)
Crepes & Coffee, Garden City
Swingin Steaks, Mexican Hat
Huhot Mongolian Grill, St George, conditional
Bar license
2 licenses were available at the May meeting but none were ultimately granted. With one particular complex issue (see below) and no actual businesses being ready to open in the May-June period commissioners took a wait and see approach in regards to issuing this most precious license type. Those wanting licensing included Alibi (SLC), Granary Bar & Grill (Monticello), Riverbank Bar (Millcreek), Templin Family Brewing (SLC), Sugar House Proper (Sugar House) and Kimi's Chop & Oyster House (SLC).
Kimi's presented a unique problem to the commission. The business currently runs using the aforementioned dining club license. In surrendering that, a leap to either a restaurant or bar license would likely be the death knell according to owner Kimi Eklund. Appearing before commissioners Eklund explained that her businesses annual revenue of $2 million+ is only possible by offering a mix of services: a restaurant, banquet/event center (Kimi's operates out of a 9000 sq ft building) and so on. Due to issues with licensing, past variances and current training, Eklund needed a series of transfers and updates to her licensing that currently could put the business and its 26 staff at jeopardy. You can listen to the full thing here.
Fingers crossed that Eklund and the DABC manage to resolve the issue. Eklund pointed to her near two decade history of impeccable business operations in the state, garnering not a single DABC violation in that time. If something can't be worked out the building would likely cease to operate as a restaurant full stop. The adjacent library would prevent any new owner from obtaining liquor licensing under revised rules to variances (they don't exist anymore); Eklund for her part operates the business under grandfathered variances prior to the 2017 legislations updates.
On-Premise beer only restaurant license
Tacos El Sombrero, Kamas
The Rising Bun, Lehi, conditional
Publik Ed's, Salt Lake City, conditional
Other notes
Toasted Barrel Brewing (Salt Lake City) and Alpine Distilling (Park City) were both approved for a manufacturing license and Type 5 package agency – hi there Sunday and holiday opening hours! Crybaby Bitters (Salt Lake City) was similarly approved – a new local company creating bitters for the bourgeoning cocktail scene. Lastly Epic Brewing in Sugar House transferred their bar license to their State Street location, in turn surrounding their limited service license. With the Epic name all but gone from the Dolce Sicilia business, and in turn now operating under their own license, I wonder if this signals the end of Epic's association with their much faltering Annex location in Sugar House.
Lastly, with that July 1st deadline in mind, the following business updated their licensing.
Becoming bars
Bout Time Pub & Grub, Holladay

Epic Brewing Company, Salt Lake City

Market Street Oyster Bar, Salt Lake City
Market Street Oyster Bar, Cottonwood Heights
Becoming full service restaurants
St. Bernard's, Solitude Resort
New Yorker, Salt Lake City

100 Lions Club @ Rio Tinto, Sandy

Club Real @ Rio Tinto, Sandy

Tower Club, Park City

Tuhaye Clubhouse, Park City

Red Ledges Club, Heber City

Cafe Niche
Café Niche's chef Andy Morrison is offering a new $30 dinner menu of three courses nightly. Monday through Saturday from 4 p.m. with offerings changing weekly in June. Cost per person is $30 and does not include beverages, tax or gratuity. Café Niche is closed for dinner on Sunday evenings. Chef Morrison's dinners start with a choice of daily soup or Niche salad and end with dessert choices of affogato – espresso, daily gelato and a house made cookie – or her house made sorbet. Café Niche's June menu specials are as follows:
June 4-9
Bison Meatloaf with sumac, caramelized onion, asparagus, mashed potatoes and orange flower crème sauce
June 11-16
Pretzel-Crusted Chicken with smashed Yukons, creamed spinach, Dijon demi-glace and spring onion purée
June 18-23
Cornmeal Crusted "Chix Parmesan" pan fried chicken paillard (dredged in corn flour), mozzarella, fire-roasted tomatoes, wilted spinach and polenta
June 25-30
White Bean Green Chili: vegan chili with tomatillo broth base, cannellini beans, poblano, onion, carrot, coriander, beer, garlic and potatoes served with grilled tortillas. Sour cream and cheddar cheese optional
779 East 300, Salt Lake City, UT 84102
(801) 433-3380
caffeniche.com
Tastemakers 2018
Tastemakers 2018 is three weeks away and final details are now starting to be announced about the restaurants attending and their dishes. If you missed our initial piece about this two day event, see our preview of Tastemakers 2018. Recently announced dishes/drinks since that article include:
Slow smoked steak tacos
Salmon fritters with saffron aioli
Charcuterie meat
Grilled pineapple & bacon wrapped chicken
Godzilla sushi rolls
Spring gazpacho & shrimp
Churros
Cherry blossom margaritas
Kid Curry cocktails
Also now in – how the restaurants attending will be be broken down by area. Remember, you'll want VIP tickets to access all three categories and every tasting:
Tasting Tour (downtown stroll / bus ride)
Squatters | Market Street Grill | New Yorker | Ruth's Chris | Rocky Mountain Chocolate Factory | Finca | Rio Grande | Spencer's
Pavilion (The Gateway)
FavBistro | Jafflz | Pig and a Jelly Jar | Martine | Park City Culinary Institute | Redstone Olive Oil | Rodizio Grill | Ruby Snap | Stone Ground Italian Kitchen | Texas De Brazil | We Olive | Yoshi's Japanese Grill | Alpha Coffee | Beehive Cheese Co.| Creminelli Fine Meats | Del Mar Al Lago| Blue Lemon | Midici Neopolitan Pizza Company | Sur La Table | Tucanos | San Diablo Churros
The VIP Lounge
Blue Lemon | Provisions | Beltex Meats | Distillery 36 | Dented Brick Distillery | Dough Co | The Garage | Harbor | Kid Curry Spirits | Fleming's | New World Distillery | Ruin | Water Pocket Distillery | Talisman| Sugar House Distillery
Spice Kitchen
Want to help an aspiring new business owner reach their dreams and potential? Check out Spice Kitchen Incubator's Facebook page and perhaps lend your tasting talents this Summer and Fall in their focus groups. The restaurant incubator with a focus on assisting refugees states:
One of the most exciting parts of a business's journey is their focus group. At this point, the entrepreneur has been working for months to perfect recipes and presentation and are more than ready to receive feedback on their cuisine. Ten to twelve volunteers sign up to join in on some of the first tastings. The spring and fall seasons are usually full of focus groups, and this spring has been no different! Join us as a volunteer to sit in the kitchen, learn about the chef and his or her journey into the kitchen, and provide highly valuable feedback on new dishes being introduced to Salt Lake City!
Upcoming examples include:
Fatu and Lana's – "We Cook For You Like Family!" Fatu and Lana are excited to offer Samoan family recipes with a comfortable and homey feel.
Padkos – This South African business shares flavors and experiences that span the entire country.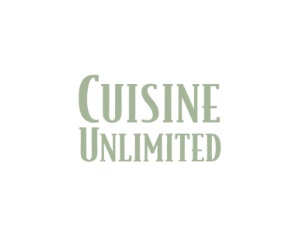 Cuisine Unlimited
If you're hitting up Red Butte for a show this Summer, note that Cuisine Unlimited will once again be on hand providing concessions directly at the event. You can even order in advance of the event online too. Here's the full info from founder, Maxine Turner:
We are very excited be offering food and beverage services at the Red Butte concerts again. The first concert this year is on May 23rd. Our concession stand is located just inside the main gates of the amphitheater. We are offering a variety of picnic foods, grilled burgers, refreshing wraps, salads, snacks, and a host of beverages. Vegetarian and vegan options are available, but we are happy to accommodate all dietary needs through pre-order requests.

Our popular full dinner boxes are available on a pre-order basis only. Pre-orders can be placed on our website under the "Orders and Payments" tab where the boxed diner menu is listed. Avoid lines at the concert with pre-paid dinners that will be ready for you at our pick up window!

For your convenience, we also have a concessions stand located in the center of the Amphitheater on the north side in the VIP area. All items, except for grilled items, are available for purchase at the concessions stand.
You can read the full menu here.
Squatters
Squatters have teamed up with Best Friends Animal Society in announcing their latest brew: Chasing Tail Orange Golden Ale. Squatters' Chasing Tail Golden Ale gets a citrus fruit finish and higher alcohol content at 5.2% ABV in this fresh line extension. Chasing Tail Orange will be distributed throughout Squatters Craft Beers' distribution footprint of 19 US states.
Alongside Chasing Tail Orange, Squatters Craft Beers and Best Friends Animal Society will be highlighting their partnership throughout 2018 with adoption and fundraising events, as well as offering beer lovers the opportunity to win a trip to Best Friends Animal Society's Sanctuary in Southern Utah. This collaboration went national with a special tasting and Yappy Hour event on May 3rd in Nashville, Tennessee. Brewmaster Jon Lee writes:
This beer should be enjoyed anywhere you take your dogs, which should be everywhere! Home for TV cuddle time, hiking, camping, biking, swimming, walkies, summer patios… It has a nice orange aroma and flavor and is well supported by the traditional Golden Ale we've all come to love in Chasing Tail.
Another new Summery beer will be hitting the shelves soon as well: Hop Rising Tropical Double IPA. Squatter's exceptionally popular IPA gets an island twist (and 9% ABV!). The brewery notes:
This Double IPA is the same easy drinking hop monster you've loved for years, but now with a fresh tropical nose. With two hop varietals used for bittering and six more added cold-side, the fruit-forward notes derived entirely from these exotic hops create an enticing tropical aroma and flavor.
The Gateway
The dining plan for The Gateway now seems pretty clear: more national names and not so much local. Depending on your preferences of course, this might be a fabulous thing. By all accounts the new Dave & Busters opening has been mobbed by crowds who aren't perturbed at all by the curiously hamstrung version of the business in Utah. In case you don't know, the D&B bar area in Utah is essentially licensed as a restaurant. That means you need to order food to purchase alcohol and you won't be able to take your beer or cocktail from the dining room to the myriad of games – as you can in other states.
Joining D&B next is SkinnyFats, a Las Vegas-based "Live Healthy, Live Happy" restaurant, coming to The Gateway in the form of a food hall apparently. Via PR Reed Slobusky, founder of SkinnyFats states:
We've seen the SkinnyFats concept go over in such a big way in Las Vegas. Now, we're taking it to the next level by creating this cool, downtown food hall in Salt Lake City. With so much happening at The Gateway, it's the perfect place to bring the idea to life, and we can't wait to bring the SkinnyFats name to the neighborhood.
If you're looking for something local at The Gateway, keep your eyes peeled for various events over the coming months; Food Trucks at the Fountain continues Monday-Friday, 11am-2pm into August and features a rotating lineup of local food trucks. A Food Truck & Beer Festival is planned for Saturday, August 8th, 5-10pm as well.
Kimi's Chop And Oyster House
Speaking of Kimi's – the Sugar House seafood centric restaurant is now offering lunch, Monday to Friday, 11.30 a.m. to 2.30 p.m. The new lunch menu offers a full seafood bar plus the following items:
$10 tapas
Bruschetta platter $10
chef's daily selection of bruschetta, ask your server for today's choices
Golden beet carpaccio $10
sliced golden beets, chevre, roasted pepitas, micro greens, evoo, honey champagne gastrique
Baked brie $10
apple slaw, herb salad, cloudberry jam
East coast calamari $10
semolina dusted, jalapeño, scallions, sweet chili & tartar sauce, lemon
Coconut shrimp balls $10
mango coulis, lingonberry chutney
Share
Kimistyle crab cakes $15.5
grilled lemon, three citrus aioli
White cheddar & jarlsberg fondue $18
roasted baby peppers, apples, toasted ciabatta**
Steamed clams $16.5
white wine, garlic, sweet onion, herb butter, corn, bacon, baby heirlooms, grilled ciabatta**
Salads & soups
Simple salad $8.5
mixed baby greens, romaine, radicchio, cucumbers, grape tomatoes, shaved parmesan, fresh herb vinaigrette w/chicken $12.5 | w/salmon $14.5
Caprese $14.5
heirloom tomato steaks, burrata, herb salad, fresh basil, evoo, orange champagne gastrique w/chicken $19.5 | w/salmon $22.5
Untraditional wedge salad $14.5
baby romaine, grape tomatoes, corn, buttermilk bleu, jalapeño bacon, bleu cheese dressing w/chicken $19.5 | w/salmon $22.5
Baby spinach salad $14.5
sunflower seeds, pepitas, blackberries, raspberries, feta, griddled sweet onions, pomegranate vinaigrette w/chicken $19.5 | w/salmon $22.5
Chanterelle mushroom soup $10
dried cranberry, hickory smoked bacon
Creamy clam chowder $11
sea clams, potato, leeks, chives, dill, creamy clam broth, hickory smoked bacon
Sandwiches & burgers
J.B.L.T $12
house jalapeño bacon, vine tomatoes, baby romaine, smoked pasilla aioli, toasted ciabatta
Sugar House club $12.5
sliced roasted turkey breast, smoked ham, swiss cheese, avocado, romaine, sliced tomato, dijon dip
Big Kimi burger $14
pan-seared 8 oz hand-formed beef patty, Vermont white cheddar, house remoulade, sautéed sweet onions, baby romaine, vine tomatoes, toasted bun
Salmon sliders $16.5
minced salmon, capers & red onion patty, roasted baby peppers, dill citrus aioli
Blue crab meat sliders $19.5
crab meat, green onion, citrus aioli, dill, avocado, toasted buttery roll
Daily lunch specials
"meat & potato" special $14
Monday: Swedish meatballs
whipped potato, lingonberry demi snap peas
Tuesday: chicken picatta
angel hair pasta, summer squash, lemon caper beurre blanc
Wednesday: pork schnitzel
whipped potato, mushroom crème, snap peas
Thursday: Kimi's meatloaf
sautéed sweet onion, whipped potato, port demi, asparagus
Friday: bourbon bbq pork ribs
cole slaw, pommes frites, corn on the cob
Entree's
Tomato basil angel hair $13.5
baby heirlooms, sweet corn, evoo, roasted garlic broth, shaved parmesan, add grilled shrimp $21.5
Grilled shrimp risotto provençal $21.5
fresh herb & garlic marinated shrimp, oven-roasted,tomatoes, asparagus
Sautéed pacific salmon $22.5
chili butter sauce, jalapeño bacon, half roasted tomatoes, asparagus
Seared tuna $24.5
ponzu, wasabi crème, lemon evoo tossed arugula
Snake River Farms "American wagu" sirloin frites $26
6 oz grilled sirloin, café de Paris butter, pommes frites, asparagus
2155 S Highland Dr, Salt Lake City, UT 84106
(801) 946-2079
kimishouse.com
Other news
Porcupine turns 20 years old:
https://twitter.com/porcupinepubslc/status/991344941484797952
New culinary incubator Square Kitchen opens
https://www.instagram.com/squarekitchenslc/
New CEO for Uinta Brewing
https://www.sltrib.com/news/business/2018/04/27/salt-lake-citys-uinta-brewing-co-gets-a-new-ceo-with-decades-of-industry-experience-and-a-name-you-will-remember/
SLC third most hipster in the world
http://kutv.com/news/local/salt-lake-city-is-almost-as-hipster-as-it-gets-ranking-third-in-the-world
Food talk
Want to discuss this post or the SLC food scene in general? Check out our Facebook group and come talk with other likeminded SLC foodies.
Hi, I'm Stuart, nice to meet you!  I'm the founder, writer and wrangler at Gastronomic SLC.  I'm a multiple-award winning journalist and have written in myopic detail about the Salt Lake City  dining scene for the better part of seventeen years.
I've worked extensively with multiple local publications from Visit Salt Lake to Salt Lake Magazine, not least helped to consult on national TV.   Pause those credits, yep, that's me! I'm also a former restaurant critic of more than five years, working for the Salt Lake Tribune.    I'm largely fueled by a critical obsession with rice, alliteration and the use of big words I don't understand.   What they're saying about me: "Not inaccurate", "I thought he was older", "I don't share his feelings".
Want to know more? This is why I am the way I am.
This article may contain content provided by one of our paid partners. These are some of the best businesses in Utah. For a list of all our current and past relationships see our
partnership history page
.