Vida Tequila
New for 2018 and this Salt Lake City based tequila brand – contemporary new bottling that wouldn't look out of place in an art galley; or maybe just maybe – your home bar, nudge nudge. Via press release, Vida Tequila founder Lisa Barlow writes:
Everything we do is thoughtful and strong. VIDA has a quality and sophistication that defines the way you want to drink. The new bottle is serious. I was very hands-on in every aspect of this design. Our tequila is extraordinary, and the bottle had to match. It reflects the way I see tequila; the way I see Mexico. I wanted to create something true to our experience, bold and unique as my fingerprint. This is my fingerprint on tequila. I am a risk-taker; there is no risk in what we have created, it is iconic and inspiring.
It really is a beautiful new styling worthy of the equally fantastic tequila which the company brands as "mature, modern, complex"; I'd say they've nailed it with the glassware now too. Since Vida's launch in 2007 the company, each of the three signature lines – blanco, anejo and reposado – have won critical acclaim. Fun fact: it takes a minimum of 12 years for agave to become tequila – forget shots – this is the real deal to savor.
If you spy the new bottles at DABC stores around Utah and haven't yet sampled, nows the time. Need further convincing? Here's a smattering of award info on what's in those stunning bottles:
Vida Blanco | 4 stars highly recommended | Paul Pacults, Spirits Journal
Crystalline and pure. Lots of pepper, tangy and vegetal aspects in the opening whiffs; aeration brings added fragrances such as textile fiber, sage, dill and pickle brine. Entry is remarkably salty, fresh and vivid, showing good acidity; midpalate is long, nicely viscous, almost fat and rich, with green vegetable background flavors. Finishes salty, more vegetal than peppery and almost nutty.
Vida Reposado | 94 points | Kara Newman, Wine Enthusiast
This pale gold reposado will spruce up margaritas and other cocktails. It's sweet, smooth and honeyed, with just the right amount of jalapeño tingle and a hint of creamy citrus on the exit.
Vida Anejo | 97 points | Meredith May, Tasting Panel
Nose: Creamy caramel, new leather, cherry-wood, sandal wood. Palate:Round and intimate on the tongue, melted caramel, butter and white pepper. Medium weightiness caresses and warms. Finish: Mild chedar and cherry-wood toastiness and a sprinkle of peppered brown sugar.
Beehive Distiling
Also with news this month, Beehive Distilling has announced a new and expanded distillery. With a targeted opening date of April 2018, Beehive Distilling will soon operate out of a 6,000 square foot building in South Salt Lake (surely SoSL is soon to be the heart and home of Utah brewing and distilling?). The new location will allow Beehive to events, open a tasting room and add new products to its evolving spirit portfolio.
The expanded space means more room for production, and will increase the current 80 gallon capacity to over 530 gallons, and an expanded line of spirits in the future. For events, the new facility will offer 3500 square feet of versatile space with their stunning stills as the background. Chris Barlow, co-owner of Beehive writes:
When we opened our first distillery in 2013, we had pretty big goals. But even in our wildest dreams we didn't expect to outgrow our space so quickly. With this new space, we're finally going to be able to offer tastings, tours, and the opportunity to expand our line of spirits. We really wanted to make something that stands out in our industry,. It feels like we're entering a whole new world of possibility. And we wanted the space to reflect that, and to show that our products and process are accessible to everyone.
Ogden Restaurant Week
Mark April 12-21 in your diary, that's when US Foods presents its 6th annual Ogden Restaurant Week; showcasing how much Ogden has grown as a culinary city. During this 10 day "week", 25 locally owned and independent restaurants in downtown Ogden will be showcasing their menu bests at lower prices, offering a fixed two-course lunch for $10 or a three-course dinner for $17.
Each restaurant will offer a unique Restaurant Week menu with choices of entrees, appetizers and desserts, giving foodies and casual diners alike the chance to explore a new culinary experience at a lower price point. Participating restaurants will continue to offer regular menu items at regular prices alongside their Ogden Restaurant Week menu. To fully round out your Ogden dining experience be sure to order a cocktail made with top-shelf local spirits from New World Distillery or Ogden's Own Distillery or order a local beer from Roosters or Talisman. 2018 Participating Restaurants include:
Ramen Haus
Harp and Hound
The Bigelow Grill
Angry Goat Pub and Kitchen
Bangkok Garden Thai Cuisine
Even Stevens Ogden
Harley & Bucks
Hearth on 25th
Iggy's Sports Grill
Lighthouse Lounge
Lucky Slice Pizza
Pig & A Jelly Jar
Prairie Schooner
Restaurant 1107
Roosters Brewing Co.
Rovali's Ristorante Italiano
Slackwater Pub & Pizzeria
Smokey's BBQ & Grill
Sonora Grill
Thai Curry Kitchen
Tokyo Station Teppanyaki & Sushi
Tona Sushi
Union Grill
Warrens Craft Burger
Zucca Trattoria
Ogden Restaurant Week is also running various contests on social media outlets including gift cards from participating restaurants to those who share their dining finds on Facebook, tagging Ogden Restaurant Week, or share on Instagram using @OgdenRestaurantWeek and #OgdenRestaurantWeek. Side note: for those traveling by train to Ogden, most of the participating restaurants are a short walk from the FrontRunner platform at the UTA Intermodal Hub.
Craft Beer Month
Mayor Jackie Biskupski and Mayor Mike Caldwell will officially make April the "Craft Beer Month" in Salt Lake City and Ogden, respectively. This designation will draw attention to the growing craft beer movement in Utah and show the support for the industry in both cities. Rio Connelly of the Proper group and president of the Utah Brewers Guild writes:
As President of the Utah Brewers Guild, I can say that we in the Salt Lake City brewing community are honored that Mayor Biskupski is recognizing the support and impact our industry has on our community. We in turn are growing and becoming more numerous thanks to the support of our fellow citizens. These ongoing relationships will continue to contribute to making Salt Lake City an amazing place to live.
There will be numerous events in both cities for Craft Beer Month. A sampling t time of press includes:
April 2, 2018
The proclamation announcement by Mayor Jackie Biskupski at Proper Brewing Company, 857 Main St, Salt Lake City, UT 84111. Announcement will be made at 4:00 pm.
April 20, 2018
The annual Fluid Art event co-sponsored by the Utah Brewers Guild and the Utah Museum of Contemporary Art. More information at umoca.org/fluid-art/
April 28, 2018
Tour de Brewtah through Salt Lake City and surrounding communities. More information at tourdebrewtah.com/
April TBD, 2018
Launch of the Utah Ale Trail website, developed by Third Sun Productions
Squatters / Wasatch
Also in brew news – now for its 12th year in a row, Squatters and Wasatch Brew Pubs will be kicking off their Guilt Free Dessert contest during the month of April in all their locations. This is a large-scale fundraising effort wherein 100% of proceeds from the sales of a $5 dessert will go to a local non-profit. Last year's efforts raised $25,000, this year's recipient will be the local chapter of the International Rescue Committee (IRC) Salt Lake City.
The IRC's mission is to support refugees whose lives and livelihoods are shattered by conflict and disaster to survive, recover and gain control of their future. As a company made up largely of immigrants and refugees, Squatters and Wasatch have chosen the IRC as this year's recipients in an effort to reaffirm their commitment to compassion and diversity. Squatters COO Doug Hofeling writes:
"This fundraiser serves as a main pillar of our mission: connecting to, and giving back to, the community we've been a part of for over 30 years. We believe that in order to do good, you have to do well, and we choose to use our success to make a difference in the lives of people that may not have the ability to fully empower themselves.
With the support of Nicholas & Company, who have agreed to donate all the ingredients for the dessert, the business estimates this to be the largest single donation from a restaurant group in Utah to a local non-profit in 2018.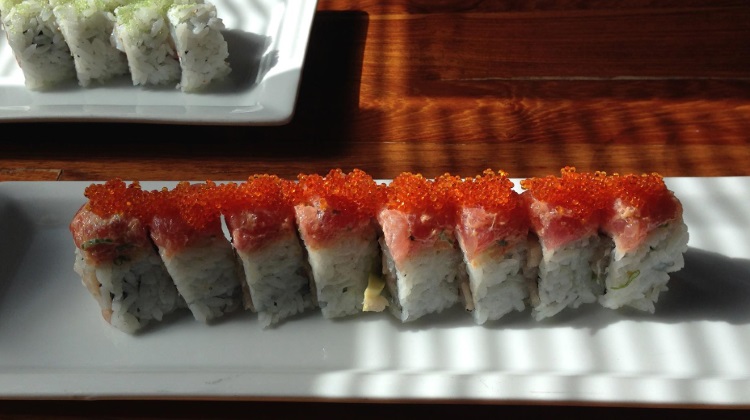 DABC licenses
I've decided to move our stand alone monthly coverage of the DABC meetings to this end of month It's A Wrap article. On the whole, folks seem to be intrigued by who's secured a valuable new license more than anything else – so that's what I'll mainly cover. If you miss the old blow by blow descriptions just let me know though. Here's the scoop for January, February and March, and those lucky to win a prized liquor license.
Full service licenses (beer, wine liquor)
AC Hotel, Salt Lake City, conditional
Bonneville Brewery, Tooele
Catrachos Restaurant, West Valley City, conditional
Cowboy Ranch House II, Bryce, conditional
Devil's Garden Grill, Escalante, conditional
Doug's Steak & BBQ, Monticello, conditional
Grand Steakhouse, Brian Head
Hug-Hes Café, Centerville, conditional
Hilton Garden Inn, Lehi, conditional
Kanab Creek Bakery, Kanab
La Fountain Restaurant, West Valley City
La Sal House, Moab, conditional
Mariscos Las Islitas De Las Vegas, West Valley City, conditional
Moki Bistro, Springville, conditional
Namaste India, Salt Lake City, conditional
Peace on Earth, Provo, conditional
Vermillion 45, Kanab, conditional
Winger's, Logan, conditional
Wing Nutz, St. George, conditional
Limited service license (beer and wine)
700 Degree Artisan Pizza, St George, conditional
BF Sushi, Salt Lake City, conditional
Bhutan House Restaurant, Sandy
Chinese Taste, Salt Lake City
Chef Alfredos, St George
Clarion Inn & Suites, Hurricane, conditional
Cowboys Smokehouse, Panguitch
Das Nest, Cedar City
Kim Korean House & Sushi Bar, Clearfield
Hamachi, Salt Lake City
Makanmakan Asian StrEat Food Faire, Sandy
Moab Garage Company, Moab, conditional
Singha Thai Cuisine, Moab
Wicked Peel Pizza Kitchen, Riverton
Bar license
4th West Pub, Escalante, conditional
16 Post Office Place, Salt Lake City, seasonal Summer until full license becomes available
On Premise Recreational license (4% ABV beer only)
19th Hole Café, Roosevelt
Eagle Café on the Parkway, Murray
The Ranches Golf Course, Eagle Mountain
Sandbar, North Salt Lake, conditional
Social Axe, Salt Lake City
On Premise Beer Only Restaurant
Big Fish Family Restaurant, Panguitch
El Chubasco Mexican, Park City
On Premise Tavern License
Talisman Brewing Co, Salt Lake City
Educational license
Harmon's Holladay/Downtown, approved for educational license
Type 5 package agency license
Hammer Spring Distillers, Salt Lake City
Package Agency Applicant
AC Hotel SLC Downtown PA, Salt Lake City
* conditional denotes a liquor license is approved pending some other statutory requirement not yet met, e.g. appropriate business licensing from the businesses city in question being issued.
Red Rock Brewing
Mor brew news just in as the month ends, a changing of the guard over at Red Rock Brewing as brewmaster Kevin Templin steps down, making way for Chris McCombs (COO and brewery engineer) and Kevin Davis (head brewmaster). Here's the full release from the company:
Our brewing legacy is in good hands as we welcome aboard two very talented craft beer veterans who will chart the course of a new and exciting journey at Red Rock Brewery. We are pleased to announce that Chris McCombs will be returning to Red Rock Brewery to serve as our new COO and Brewery Engineer and he will be joined by Kevin Davis who will step in as our new Head Brewmaster.

~Chris McCombs~
Prior to joining Red Rock, McCombs worked as a plant engineer for New Belgium Brewing from 2000 to 2017, working on projects ranging from the Cellar 2 expansion to New Belgium's first Pilot Brewery. Previous gigs also included brewing at Kettlehouse Brewing Co. in Missoula, MT and Red Rock Brewing Co. Chris has collaborated on several award-winning brews over the years (including Red Rock's Gold Medal winning Paardebloem), and he has served as a judge at the Great American Beer Festival and speaker at the Craft Brewers Conference. Chris looks forward to, among other things, leading the design and build of Red Rock's new destination brewery, slated to be built in downtown Salt Lake City in late 2019.

~Kevin Davis~
As we wish a fond farewell to Brewmaster Kevin Templin, we would like to give a hearty Red Rock welcome our new Brewmaster Kevin Davis!
Kevin Davis comes to us with over 20 years of commercial craft brewing experience, including over 10 years at the legendary Brewery Ommegang, Keegan Ales and most recently New Belgium Brewing Company. Kevin also taught for six semesters at Colorado State University's school of Fermentation Science, where he helped shape the careers of numerous future craft brewers. When Kevin is not skiing tasty powder turns in Colorado and Utah, he is bike touring to a multitude of craft breweries and hiking with his dog.
Hi, I'm Stuart, nice to meet you!  I'm the founder, writer and wrangler at Gastronomic SLC.  I'm a multiple-award winning journalist and have written in myopic detail about the Salt Lake City  dining scene for the better part of seventeen years.
I've worked extensively with multiple local publications from Visit Salt Lake to Salt Lake Magazine, not least helped to consult on national TV.   Pause those credits, yep, that's me! I'm also a former restaurant critic of more than five years, working for the Salt Lake Tribune.    I'm largely fueled by a critical obsession with rice, alliteration and the use of big words I don't understand.   What they're saying about me: "Not inaccurate", "I thought he was older", "I don't share his feelings".
Want to know more? This is why I am the way I am.
This article may contain content provided by one of our paid partners. These are some of the best businesses in Utah. For a list of all our current and past relationships see our
partnership history page
.