Even Stevens – Vegans and vegetarians alike might want to check out these new items. The Jackfruit Torta ($7.95, jackfruit carnitas, pepitas, guacamole, salsa morita, radish, cilantro, lettuce, pickled onions, Stoneground sweet bun) is all new, and looks fairly damn awesome, even for a meat obsessive like myself.
Don't forget, in addition to the torta Even Steven's also offer a vegan breakfast burrito called the Morrissey, a vegan cold sandwich called the Hummazing and any of the salad selections can be made vegan too.
200 South 414 East · (385) 355-9105
2030 900 E · (801) 953-0357
541 E 12300 S · (801) 980-0755
(and more, see site)
www.evenstevens.com
HSL – Following a similar update at their sister restaurant in Park City, an all new bar menu with some great deals is now being served 5-10 p.m. i the bar. Enjoy some fantastic deals for what is currently my favorite restaurant in SLC (another story coming soon on that).
The burgers and drinks get my stamp of approval, I stopped by last week and the
specials were made with the same care and attention to detail as the main menu.
Hoof And Vine – $20 Tuesdays are here in August proclaims their Facebook page. This means every entree is priced at just $20 every Tuesday evening throughout August; yep the whole lot, everything from steaks to salmon.
7680 S Union Park Ave, Sandy, UT 84047
(801) 569-4645
www.hoofandvine.com
My coronary comes closer with the discovery that Beltex Meats now has charcuterie boards to-go. The assortment of cured meats, pickles, mustard, and cheeses come on branded black walnut chopping boards, shrink wrapped and ready to go. They look like a steal at $22 to me.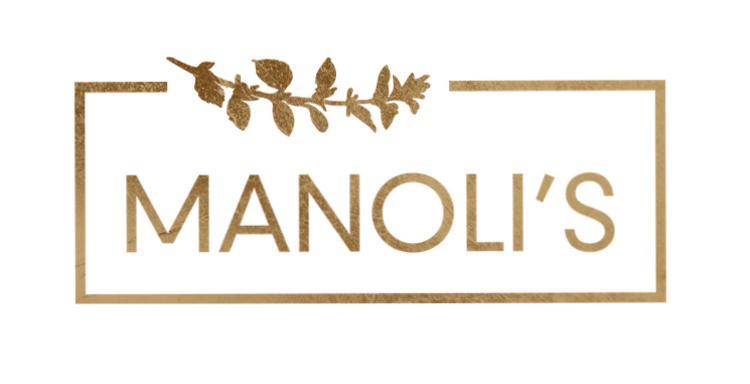 Manoli's – Some new Summer additions to the menu are now available. Horiatiki heirloom tomato salad, Kakavia seafood stew, and Hirino Me Kaloboki fried pork shank are just a few of the seasonal additions. Also, new cocktails are on offer with with flavors of watermelon, peach, plum, and blackberry.
402 E 900 S #2, Salt Lake City, UT 84111
(801) 532-3760
www.manolison9th.com
Martine – A 2 for 1 entree special is running through the end of this month to celebrate the new menu that launched just last week. The full new menu is as follows:
Apps
* Chilled asparagus "Oscar" – lobster knuckle, sauce gribiche, $12
* Oregon mushrooms on toast – thyme, Eva's Bakery country loaf, poached egg, $13
* "Sweet and sour" braised Niman slab bacon – watermelon, lime dressing, mint, jalapeno, $10
* House gnocchi – basil, cherry tomato, Parmigiano Reggiano, $13
* Crispy skin quail – caramelized onion succotash, merquen, $12
Soups and salads
* Sweet corn soup – chives, $7
* Baby beets – goats cheese crema, fines herbs, sesame, micro greens, $9
* Frisee salad, bacon lardons, warm mustard vinaigrette, cherry tomato, poached egg, $8
* Israeli mixed green salad – cous cous, feta, almonds, roasted red pepper vin, $7
* Tomato salad – toasted baguette, Maytag bleu cheese, balsamic reduction, $8
Entrees
* Seafood risotto – arborio, bay scallop, rock shrimp, herb salad, uni butter, $22
* Bone-in pork loin – whipped russet potatoes, asparagus tips, natural jus, $31
* Seared hamachi – miso, carrots, tomato, bacon, $28
* Crispy skin half chicken – asiago savory bread pudding, green beans, $21
* Bison tenderloin – smashed fingerling potatoes, chimichurri, $34
22 E 100 S #200, Salt Lake City, UT 84111
(801) 363-9328
www.martinecafe.com
Proper Burger Co. – Two new burgers are hitting the grill as I write. The Pork City, USA, is topped with house made ham, bacon, proper sauce, American cheese, tomato, fried egg, and pickled japalenos ($8.99). The El Mariachi has pico de gallo, guacamole, ghost pepper cheese(!), cilantro-cumin aioli, cabbage, pickled red onion, and just a touch of Frito crumble ($9.99).
Either style comes with the standard quarter-pound always fresh, never frozen beef patty, but for 99 cents extra, you can substitute chicken breast, all beef hot dog, or a house made black bean and sweet potato veggie patty – which I am told is particularly excellent El Mariachi-style.
865 Main St, Salt Lake City, UT 84111
(801) 906-8604
www.properburgerslc.com
South Salt Lake restaurant Week – South Salt Lake has a few special details afoot till the end of the week at the following restaurants. Check out the following list for participating restaurants and their deals.
Bad Ass Coffee (3530 South State)
Buy one, get one free
Best Chicken (111 East 2700 South)
Gyro sandwich with one side dish and drink $7.99. 1/4 chicken with rice, salad and drink $7.99. Single chicken kabob with one side dish and drink $7.99
CY Noodles House (3370 South State #N5)
10% off, minimum purchase of $25
East Coast Subs (3490 South State)
1/2 any large sub and 12 oz soup of the day for $6.80. Includes a medium drink
Ho Mei BBQ (3370 South State)
Free drink with purchase
Ichiban Sushi (3424 South State #A)
All rolls half off
Left Fork Grill (68 West 3900 South)
Chicken Schnitzel $8.99 – Lightly breaded chicken with brown sauce, swiss & gruyere cheese
Mano Thai Diner (41 West 3300 South)
50% off Pad Thai: Stir fried rice noodles w/ egg, green onion, tofu, bean sprouts, tamarind juice, ground peanuts. Served with fresh lime on the side
Mi Ranchito Grill (3600 South State
Buy one entrée and 2 soft drinks and get a second entrée free. Includes lunch buffet 11 am – 3 pm. Max discount up to $13
Navajo Hogan (447 East 3300 South)
Buy a taco get a free sweet fry bread
Pat's BBQ (155 West Commonwealth)
BBQ Cobb Salad – choose from pulled pork or pulled chicken or beef brisket. Choice of dressing. Comes with cornbread
Red Mermaid (3333 South State)
Free house salad with a purchase of $25 or more. Limit per visit, per day. Please mention Restaurant Week when ordering
Sweetaly Gelato (465 East 3300 South)
Buy one Bambino get one free
The Med (420 East 3300 South)
Free hummus & pita with purchase of $30 or more. Lunch Special: Buy 1 Gyro, get one 1/2 off
Zabb Noodles (168 East 3300 South)
Half price dessert with entrée (1 per table)
Cottonwood Heights Bites in the Heights – Not to be outdone, farther South another is city based dining deal event starting this Saturday and running till the end of August.
Much like the SLC dine around event, the Bites In the Heights restaurants offer $5/$10 lunches and $10/$15/$20 dinner specials. Restaurants taking part and their deals are as follows:
Arminen's Deli (2995 Fort Union Blvd)
$5 lunch special includes half-sandwich and 16-ounce drink.
Cancun Cafe (1891 Fort Union Blvd)
$5 lunch, chile verde burrito with rice or beans
$15 dinner, two chicken or beef taquitos, carnitas platter, fried ice cream
Carl's Cafe (2336 Fort Union Blvd)
$5 lunch includes cheeseburger, fries and a drink
Cottonwood Heights Cafe (7146 Highland Drive)
$10 lunch of salmon salad or steak sandwich, with fries
Dragon Isle (3414 Bengal Blvd)
$10 for any two lunch items
Johnniebeefs (6913 S. 1300 East)
$5 lunch includes Chicago, chili cheese or New York hot dog with fries
Market Street Grill (2985 E. Cottonwood Parkway)
$10 lunch of halibut tacos with coleslaw
$20 dinner of soup or salad, stuffed Atlantic salmon and dessert
Protein Foundry (6909 S. 1300 East)
After 3 p.m. get two Rio Acai Bowls for $16
Toasters Deli (2750 E. Cottonwood Parkway)
$10 box lunch includes any sandwich, chips, soda and cookie
Hi, I'm Stuart, nice to meet you!  I'm the founder, writer and wrangler at Gastronomic SLC.  I'm a multiple-award winning journalist and have written in myopic detail about the Salt Lake City  dining scene for the better part of seventeen years.
I've worked extensively with multiple local publications from Visit Salt Lake to Salt Lake Magazine, not least helped to consult on national TV.   Pause those credits, yep, that's me! I'm also a former restaurant critic of more than five years, working for the Salt Lake Tribune.    I'm largely fueled by a critical obsession with rice, alliteration and the use of big words I don't understand.   What they're saying about me: "Not inaccurate", "I thought he was older", "I don't share his feelings".
Want to know more? This is why I am the way I am.
This article may contain content provided by one of our paid partners. These are some of the best businesses in Utah. For a list of all our current and past relationships see our
partnership history page
.