Bambara – On Thursday June 2nd (6-8 p.m.) the critically acclaimed (not to mention loved) Cinder Wines will be the showpiece winery for a mix and mingle event at Bambara.
Cinder winemaker Melanie Krause will join guests as they sample four of her world class wines paired with chef Nathan Powers equally acclaimed cuisine. Food is priced $30 with the wine pairings just $20 extra.
Krause is practically a local too, well almost, "Growing up in Boise, Idaho I spent most of my time in the garden, the kitchen or up on the ski hill. My Parents have a huge garden that I worked on with my brothers. I fell in love with cooking using the huge variety of homegrown (and organic!) ingredients from our garden. The garden included a collection of 40+ varieties of grapes! If I wasn't in the garden or the kitchen then I was hurtling down the ski hills of the Northwest, as a member of the Bogus Basin Ski racing team. I still love to ski…although I've even gone over to the "dark side" and snowboard with my husband…but my parents still love me."
Attend the event and speak with Krause directly; learn more about her background as a winemaker and also why the Snake River's topography of cool climate and volcanic soils makes for amazing Tempranillo and Syrah.
202 Main St, Salt Lake City, UT 84101
(801) 363-5454
bambara-slc.com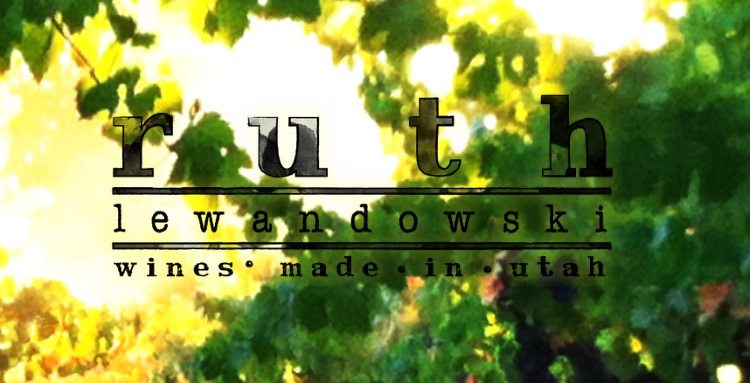 Meditrina – On June 8th two of SLC's best team up for another fun event. Winemaker Evan Lewandowski of Ruth Lewandowski Wines makes his way to Jen Gilroy's small plates restaurant on June 8th (6.30-8 p.m.) The evening will feature four new releases of Lewandowski's unique natural wines through a six-course dinner.
Try a side-by-side of the 2015 Naomi and 2015 Rose with dishes like ryeberry salad, Jamaican jerk fried chickpeas, and chicken rillettes with pickled pear. Then the 2015 Feints and 2014 Boaz with brown butter cherry and duck confit risotto and lentil salad with kalamata olives, mushrooms, sundried tomato pesto, and toasted pinenuts. For dessert, house chili chocolate truffles and cheese.
Cost is $40 for food and $30 for wine with only 30 seats available.
1394 S W Temple, Salt Lake City, UT 84115
(801) 485-2055
meditrinaslc.com
Snowbird – Finally if a cold brew is more your thing, you're in luck too. For the eighth year, Brewfest returns for a two day weekend stint at the popular resort. Head to Snowbird's Plaza Deck (Snowbird Center) June 18th through June 19th and sample brews from local, regional and national brewers including:
Angry Orchard Hard Cider
Ballast Point
Bohemian Brewery
Bonneville Brewery
Boulder Beers
Deschutes Brewery
Epic Brewing
Utah Sessions Series by Epic Brewing
Lagunitas Brewing Company
Leinenkugel's Brewery
Mike's Hard Lemonade
Moab Brewery
Mountain West Cider Company
Pabst Blue Ribbon
Park City Brewery
Payette Brewing Co.
Red Rock Brewing Co.
Roosters Brewing Co.
Samuel Adams
Schofferhofer
Ska Brewing Co.
Small Town Brewery
Uinta Brewing Co.
Wasatch Brewery
Squatters Craft Brewery
The event runs noon to 6 p.m. each day and admission is free. $15 secures your brewfest mug and 3 beer tokens. Additional tokens are priced $2; 4 oz. samples from each brewer range 1-2 tokens each. Note: parking is cash only and $5. In addition to the sudsy stuff there will be live music and food stations too.
9600 Little Cottonwood Canyon Rd, Snowbird, UT 84092
(801) 933-2222
www.snowbird.com
Gastronomic SLC is a proud local partner of Bambara and Vine Lore (wine brokers for Cinder).
Hi, I'm Stuart, nice to meet you!  I'm the founder, writer and wrangler at Gastronomic SLC and The Utah Review; I'm also a former restaurant critic of more than five years, working for the Salt Lake Tribune.  I've worked extensively with other local publications from Utah Stories through to Salt Lake Magazine and Visit Salt Lake.
I'm a multiple-award winning journalist and have covered the Utah dining scene for more than a decade.   I'm largely fueled by Uinta Cutthroat, alliteration and the use of too many big words I don't understand.  I ate all the pies.
This site is 100% free of intrusive third party ads through the generous headline sponsorship by The Gateway - SLC's premier entertainment destination.
This article may contain content provided by one of our Partners or Sponsors. These are some of the best businesses in Utah. The current businesses we work with include:
Avenues Proper
,
BGR
,
Bourbon House
,
BTG Wine Bar
,
Caffe Molise
,
Cafe Niche
,
Campos Coffee
,
Current Fish & Oyster
,
Kyoto
,
Feldman's Deli
,
Log Haven
,
Oasis Cafe
,
Proper Burger
,
Proper Brewing Co
,
Saffron Valley
,
SLC Eatery
,
Stanza Italian Bistro
,
Taqueria 27
,
Whiskey Street
,
White Horse
.
For a list of all our past relationships and timelines, please see our historical partnerships page.