Bowman Brown – While former Forage chef Viet Pham sees most of the limelight these days, his former colleague Bowman Brown is still quietly working magic at the restaurant both chefs co-founded. So much so, Brown has again been named as a semi-finalist in the "Best Chef – Southwest" category of the 25th James Beard Foundation Awards.
Selected from a list of over 34,000 online entries, the prestigious group of Semifinalists in 21 categories represents a wide range of culinary talent, from exceptional chefs and dining destinations in ten different regions across the U.S., to the nation's top wine and spirits professionals, best new restaurants, rising star chefs, and new in 2015, honors for Outstanding Baker. The full 2015 semifinalist list can be found at www.jamesbeard.org/awards.
On Tuesday, March 24, 2015, the foundation will announce the final nominees for all award categories during a press breakfast at the James Beard House. Nominations will be announced live via the foundation's twitter feed at twitter.com/beardfoundation. The James Beard Foundation awards ceremony will take place at Lyric Opera of Chicago on Monday, May 4, 2015.
"It's exciting to see the incredible chefs of Salt Lake, including Bowman Brown of Forage, receiving due recognition for their culinary excellence," commented Scott Beck, president/CEO of Visit Salt Lake. "As locals, we've experienced firsthand the incredible talent Salt Lake has both attracted from afar and grown organically over that past decade, taking our community's dining scene to the level once only enjoyed in the world's larger metropolitan areas. Our local chefs often choose to live, work and create in Salt Lake due to the incredible environment as well as the local and regional ingredients they're able to use in their craft."
Both photo's above courtesy of the fabulously talented Billy X Yang, check out more of his work here.
Freestyle Mongolian Grill – Fans of Mongolian BBQ might be pleased to learn of Nick Ferrin's hopeful kick starter campaign, which seeks to put the concept on four wheels.
Ferrin wrote to me last week to share news of his new food truck concept and hopefully spread the word, "I have now purchased the truck and it is well on its way to being completed, and on the road by April 15th hopefully. I wanted to let you know that I have started a Kickstarter crowdfunding campaign to raise the last $10,000 that I need to finish the build, fill it with supplies, and provide some working capital. I've already raised $10k through myself and family, and another $25k from the Utah Microenterprise Loan Fund. I've worked hard, and I'm almost there. My biggest hurdle right now is exposure. I'm asking for your help to get the word out to those that are foodies in the city, and would be interested in knowing about a new food truck. Your readers are the ones that would support a Kickstarter campaign like this, and I could use the help and exposure."
All going to plan, the Mongolian Freestyle Grill aims to offer 24 different types of vegi/produce, 4 types of noodle, 6 types of protein and 13 different sauces (all vegetarian friendly); more info can be found at www.thefreestylefoodie.com.
Check out the full campaign and various donation tiers, including some that support charity, at https://www.kickstarter.com/projects/502607472/freestyle-mongolian-grill-food-truck.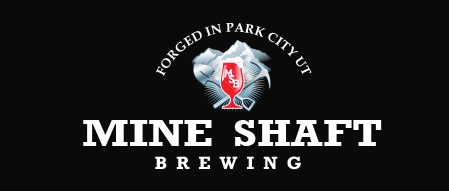 Mine Shaft Brewing – Finally, up in Park City another start-up, this time focusing on craft beer & hard cider, took one step closer to opening. Indeed the investment activity behind Mine Shaft Brewing is more reminiscent of a tech startup than a booze business.
The new PC brewery recently added $650,000 in crowdfunding dollars to an existing eye-popping $9.4 million from eager investors. The sums involved have meant that Mine Shaft Brewing is in the top ten of CNBC's Crowdfinance Vice Index and in the Top 50 on CNBC's Crowdfinance 50 Index.
"We were overwhelmed by the help and support we received from other crowdfunders and from EquityNet itself, In part this is the result of having an outstanding business plan, team and understanding of the space we are in along with quality investors who look and see the investment opportunity in MSB. It does help being located in Park City, a place that millions clearly love; that's resonated with a lot of people." said founder Tim Nemeckay.
Mine Shaft Brewing plans to open with a 60K BBL capacity from day one with distributors apparently already wanting most, if not all, initial capacity. If the suds match the simoleons this could be one to watch.
Hi, I'm Stuart, nice to meet you!  I'm the founder, writer and wrangler at Gastronomic SLC.  I'm a multiple-award winning journalist and have written in myopic detail about the Salt Lake City  dining scene for the better part of seventeen years.
I've worked extensively with multiple local publications from Visit Salt Lake to Salt Lake Magazine, not least helped to consult on national TV.   Pause those credits, yep, that's me! I'm also a former restaurant critic of more than five years, working for the Salt Lake Tribune.    I'm largely fueled by a critical obsession with rice, alliteration and the use of big words I don't understand.   What they're saying about me: "Not inaccurate", "I thought he was older", "I don't share his feelings".
Want to know more? This is why I am the way I am.
This article may contain content provided by one of our paid partners. These are some of the best businesses in Utah. For a list of all our current and past relationships see our
partnership history page
.