Caputo's On 15th
Caputo's on 15th is now offering three separate flights of cheeses to suit any palate. Served on locally crafted wood cheese boards by Heritage Workshop, each flight is comprised of three types of cheeses. The featured cheeses have been carefully selected and vetted by Andy Fitzgerrell and Matt Caputo, both American Cheese Society Certified Cheese Professionals – the highest standard certification for cheese professionals in the U.S. – and are complementary to each other, creating a crescendo in flavor and intensity.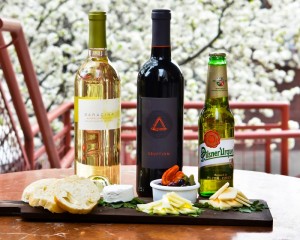 Each Cheese Flight starts with a softer, subtle cheese, and then increases in flavor and complexity with the next two. The Cheese Flight program would not be complete without deliberate libation pairings featuring great wines and beers. Each Cheese Flight comes with a suggested red wine, white wine and/or beer pairing, recommended to enhance the flavors of the cheeses and the libations, as well as to bring out tantalizing tertiary flavors.
Welcome back Spring and patio seating at Caputo's on 15th, which is now open and happily serving Cheese Flights, paired with optional suggested libations, as well as all the regular Caputo staples you have come to love and enjoy.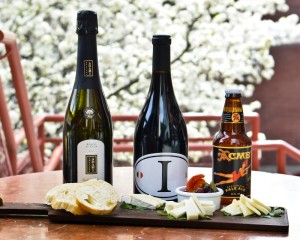 To kick off the cheese program, join Caputo's on 15th on Saturday, April 12th at 4 P.M. for an Open House, where you will find flowing sampling stations of cheeses from our Cheese Flights. Live music, patio seating and Cheese Flights are the perfect way to enjoy the 15th & 15th neighborhood charm.
1516 1500 E, Salt Lake City, UT 84105
(801) 486-6615
www.caputosdeli.com
Mandarin Restaurant
For four more days (until april 10th), Mandarin in Bountiful will celebrate 'Dumpling Fest'. Dumplings, known as "Dim Sum," are made from scratch and well over a 1,000 dumplings are folded by hand for this special event. Each order consists of 2 dumplings for $3.50. Unlike most restaurants that serve Dim Sum, Mandarin dumplings each have their own unique dipping sauce. Dumpling fest menu:
Shrimp and Spinach Dumpling (steamed) with Citrus-Ginger-Cilantro sauce
Pork and Shrimp "Shu Mai" (steamed) with Orange Blossom Honey-Sesame sauce
Southeast Asian Beef Dumpling (steamed) with Mint Chutney sauce
Chicken Cilantro Crispy Won Ton (deep fried) with Apricot Mustard sauce
Chicken Pine Nut Pot Sticker (pan fried) with Soy-Ginger sauce
Salmon Dumpling (steamed) with Coconut Yellow Curry sauce
348 E 900 N, Bountiful, UT
(801) 298-2406
www.mandarinutah.com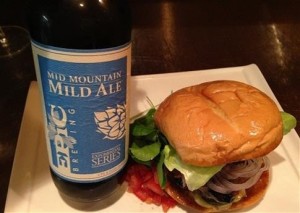 Franck's
It's burger time at Franck's every Monday evening during their "Artisanal Wagyu Burger & A Beer For $25" promotion. Join Franck's every Monday during grilling season for an artisanal burger and an "Epic" beer to complement.
Burgers are limited, so plan on reservations just to be sure, and the standard daily menu is always available too. Book online or call (801) 274-6264.
6263 S Holladay Blvd, Holladay, UT 84121
(801) 274-6264
francksfood.com
Hi, I'm Stuart, nice to meet you!  I'm the founder, writer and wrangler at Gastronomic SLC.  I'm a multiple-award winning journalist and have written in myopic detail about the Salt Lake City  dining scene for the better part of seventeen years.
I've worked extensively with multiple local publications from Visit Salt Lake to Salt Lake Magazine, not least helped to consult on national TV.   Pause those credits, yep, that's me! I'm also a former restaurant critic of more than five years, working for the Salt Lake Tribune.    I'm largely fueled by a critical obsession with rice, alliteration and the use of big words I don't understand.   What they're saying about me: "Not inaccurate", "I thought he was older", "I don't share his feelings".
Want to know more? This is why I am the way I am.
This article may contain content provided by one of our paid partners. These are some of the best businesses in Utah. For a list of all our current and past relationships see our
partnership history page
.