What makes a good dinner spot? For me, there's a few non negotiable details that a restaurant needs to meet. First up, the ability to make a reservation is a must; I don't know about you, but I don't want get dressed up to the nines, turn up and be told to wait in the rain, or be SOL entirely.
It goes without saying that great food and great service are essentials, and personally speaking a full bar. Another huge plus is a comfortable space with ample room to relax. I'd rather not have to rub elbows and hear every word from nearby tables if possible.
Lastly, I love dinner spots that don't try to rush you in and out, turning that table faster than light speed. Maybe I'll linger a little longer over dessert and one more glass of wine. The following restaurants all meet these criteria and more, making them perfect dinner destinations.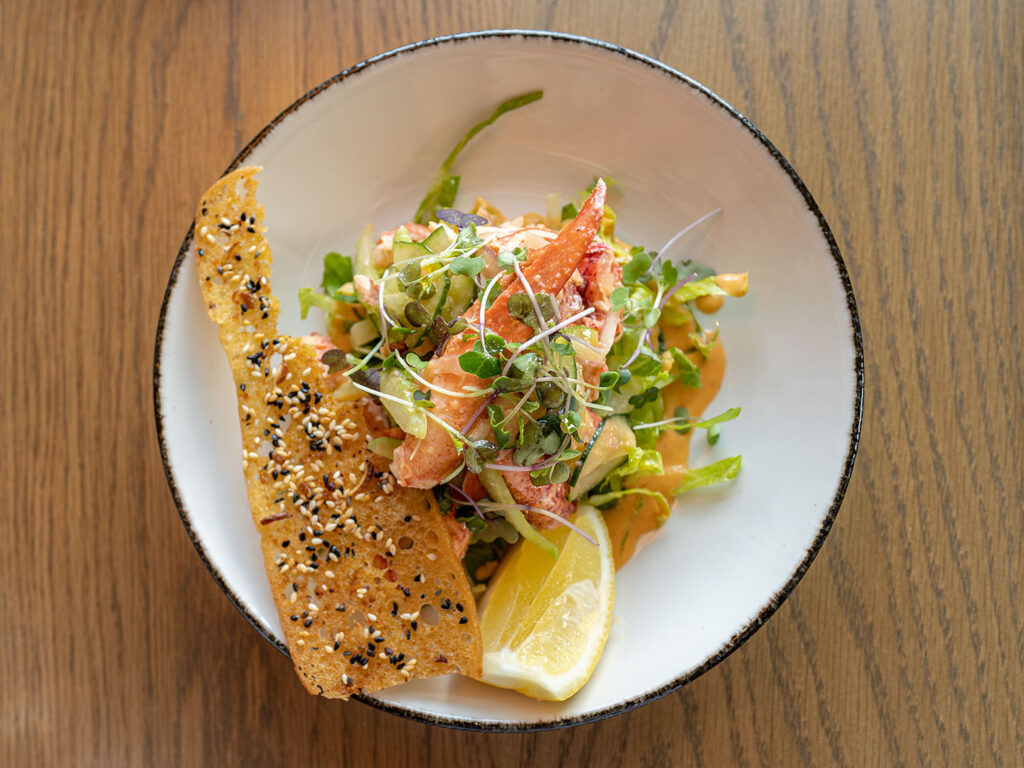 1- Urban Hill
Chef Nick Zocco is the name above the door at this upscale downtown SLC spot. His resume lists both SW Steakhouse (Las Vegas) and the boutique Tupelo (Park City) 's boutique Tupelo – and the menu shows it; replete with an robust selection of proteins and artful appetizers and crudo like the picture crudo above. See our full first look here.
10 S 300 W, Salt Lake City, UT 84101
(385) 295-4200
urban-hill.com
2 – SLC Eatery
Chef's Paul Chamberlain and Logen Crew first dreamed up the notion for SLC Eatery more than a decade prior to it's opening while working together at the much missed Fresco.
Years later, the duo's dreams came true with this unique restaurant that showcases the chef's innovative ideas and eclectic tastes. The menu changes almost nightly, and delivers impromptu table side delicacies via cart – think Chinese style dim sum dining – only with a New American twist.

1017 Main St, Salt Lake City, UT 84111
(801) 355-7952
Brunch menu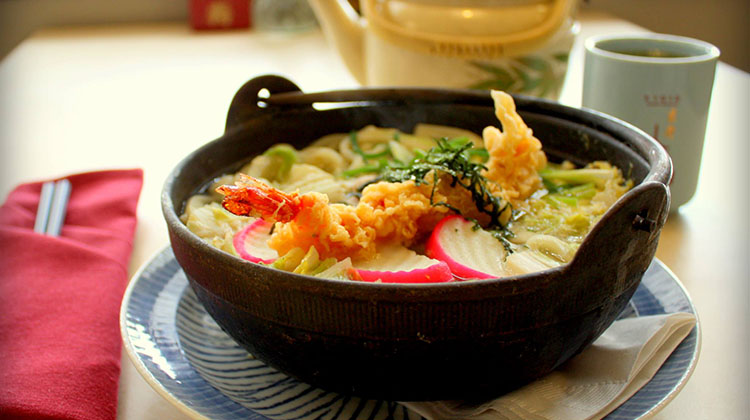 3 – Kyoto
The nigh 40 years under their belts tells you all you need to know about this restaurant – it's as close to an SLC dining institution as you're likely to find. One of the few restaurants in town that specializes in traditional Japanese fare, you'll find everything from teriyaki to tempura to tonkatsu here. Kyoto has a full bar and is busy every night of the week – always make reservations.
1080 E 1300 S, Salt Lake City, UT 84105
(801) 487-3525
kyotoslc.com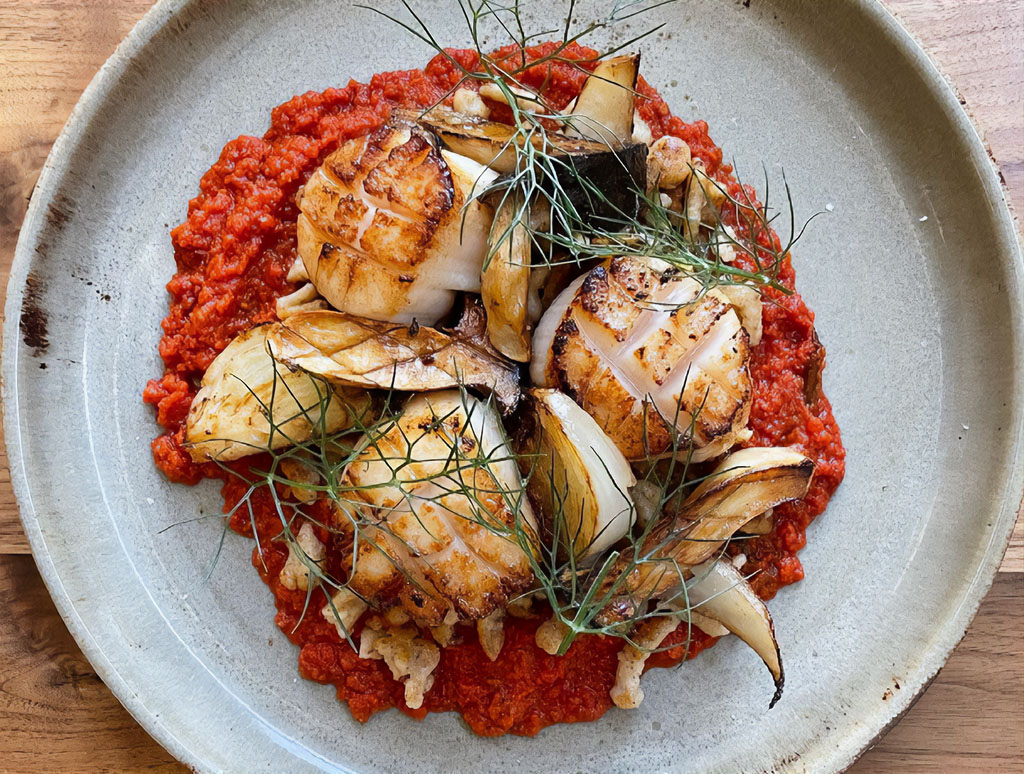 4 – Oquirrh
Drew and Angelena Fuller's chef driven restaurant is one of the finest spots in the SLC. From the chef driven seasonal menu to the curated wine list and cocktails – there's every ingredient here you need for a special night out. Reservations a must.
368 E 100 S, Salt Lake City, UT 84111
(801) 359-0426
oquirrhslcdotcom.wpcomstaging.com
5 – HSL
The Downtown SLC outpost of chef Briar Handly's Park City original, Handle, is one of the best dining destinations in town. The menu checks of all the important line items: local sourcing, seasonal, chef driven and more.
418 E 200 S, Salt Lake City, UT 84111
(801) 539-9999
hslrestaurant.com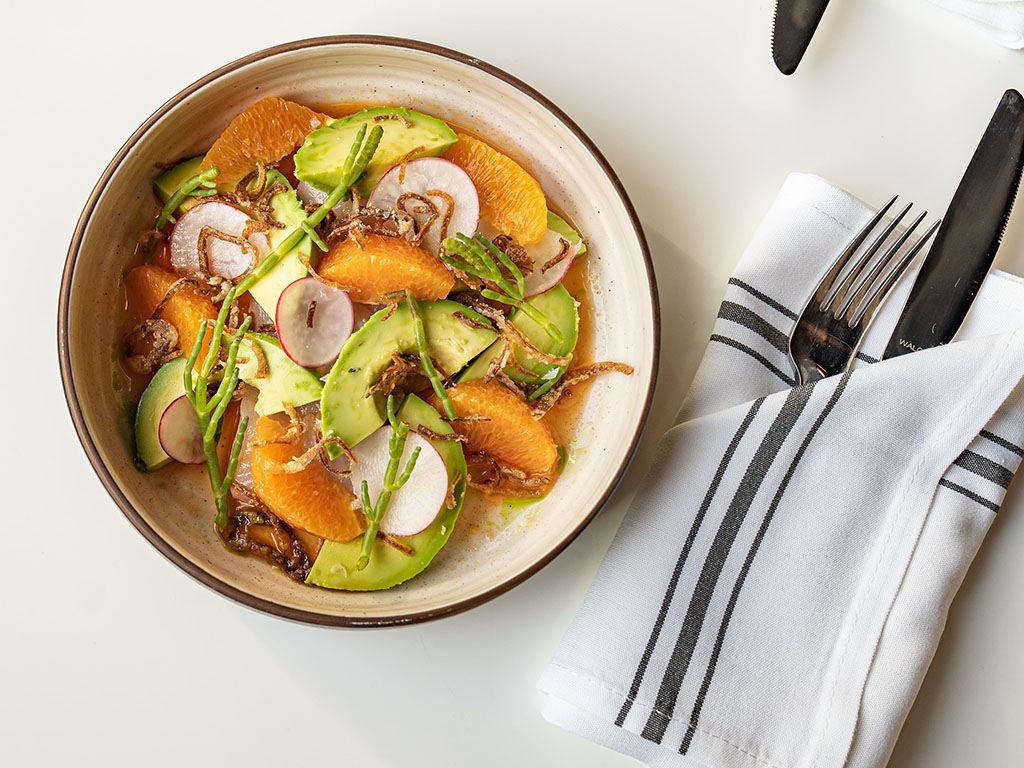 6 – Pago On Main
This sister restaurant to the 9th and 9th neighborhood's famed farm to table restaurant offers a modern and elegant space with a similar chef driven menu. Open seven days a week and amidst the hubbub of downtown Main Street's many bars and restaurants.
341 S Main St, Salt Lake City, UT 84111
(801) 441-2955
pagoslc.com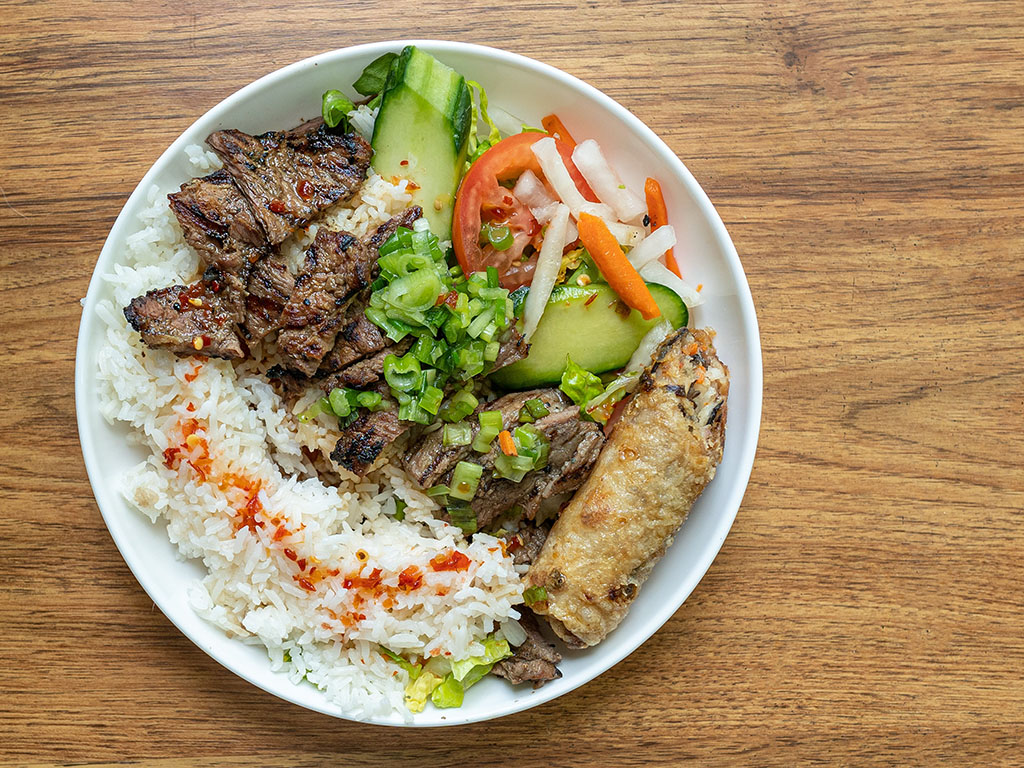 7 – SOMI
Head to Sugar House for this upscale spin on Vietnamese and Chinese dishes. The chic space is also equipped with a very smart wine list and hand crafted cocktails. Secret insider tip – the jalapeño and garlic dressed wings are some of the best in the city.
1215 Wilmington Ave Suite 100, Salt Lake City, UT 84106
(385) 322-1158
somislc.com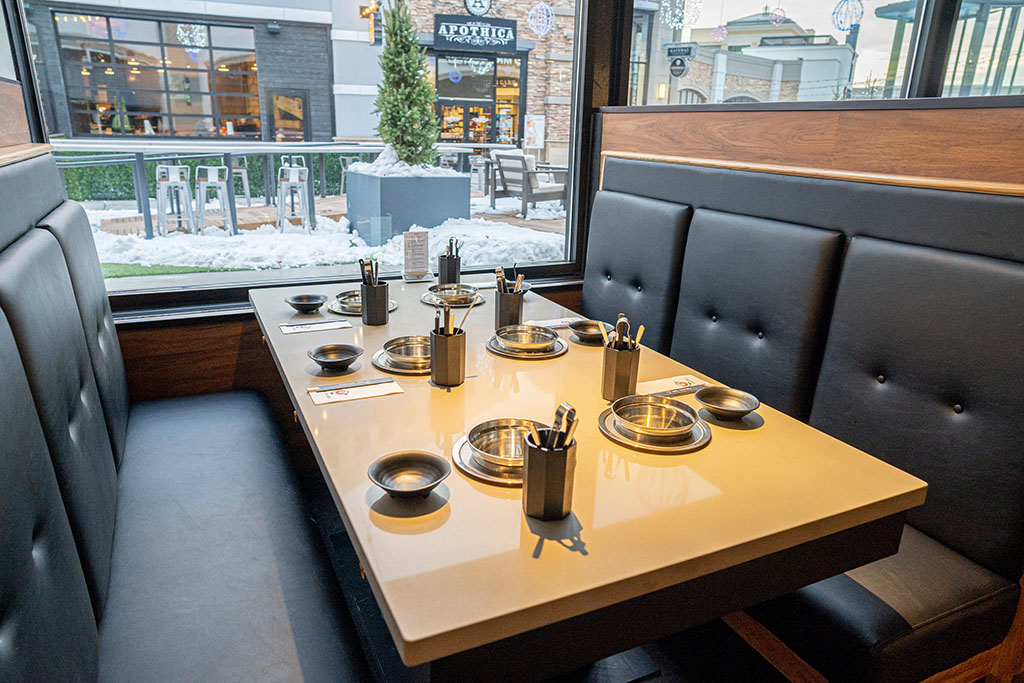 8 – Mr Shabu
This Winter warmer is located in the fun Gateway facility in Salt Lake City. The order of the days is DIY shabu shabu – table side cooked meats and veggies in bubbling pots of broth. Read our full review of Mr Shabu here.
159 Rio Grande St, Salt Lake City, UT 84101
(801) 456-0273
mrshabu.com
9 – Copper Onion
This stalwart of the downtown dining scene is more than a decade old, and with good reason. The restaurant is a grown up oasis amongst a landscape dominated by fast casual eateries. The menu changes seasonally and is equal parts fun and sophisticated. Open seven days a week and with a very strong bar program.
111 E Broadway #170, Salt Lake City, UT 84111
(801) 355-3282
thecopperonion.com
10 – Oasis Cafe
Likewise, another lesser known dinner spot, is this tranquil oasis in the heart of SLC. More commonly known for their killer breakfast and brunch, Oasis is open for dinner every night of the week as well. The cooking is every bit as good in the evening, and not being known to the crowds, offers a peaceful and pleasant way to spend a dinner date.
151 500 E, Salt Lake City, UT 84102
(801) 322-0404
oasiscafeslc.com

Our sponsors and this page
This page may contain information about one of our sponsors. We only work with the very best businesses in the state, and routinely turn down offers to work with businesses we don't enjoy. If we can't hand on heart recommend them - they can't be a sponsor.
At this time we have the following sponosrs: BTG, Caffe Molise, The Dough Miner, Downtown Alliance, Feldman's Deli, Flanker, Garage On Beck, Hearth And Hill, Hill's Kitchen, Kao Thai, Kin Sen Asian Noodle Bar, Kyoto, LemonShark Poke, Log Haven, Oasis Cafe, Pirate O's Gourmet Market, SLC Eatery, Squatter's Downtown Salt Lake City, Stoneground Italian Kitchen, Urban Hill, Wasatch Brew Pub Sugar House, Whiskey Street, White Horse.
I encourage you to Google any of our sponsors and see the stellar reviews on multiple sites that they enjoy. For a list of all our current and past relationships see our partnership history page.