The best French fries in all of Utah?!? I know, it's a big claim, b ut I'm going to tackle it. In my adventures of writing this website, I've eaten my own weight in French fries many times over. Here are some of the very best I've encountered along the way.
Flanker Kitchen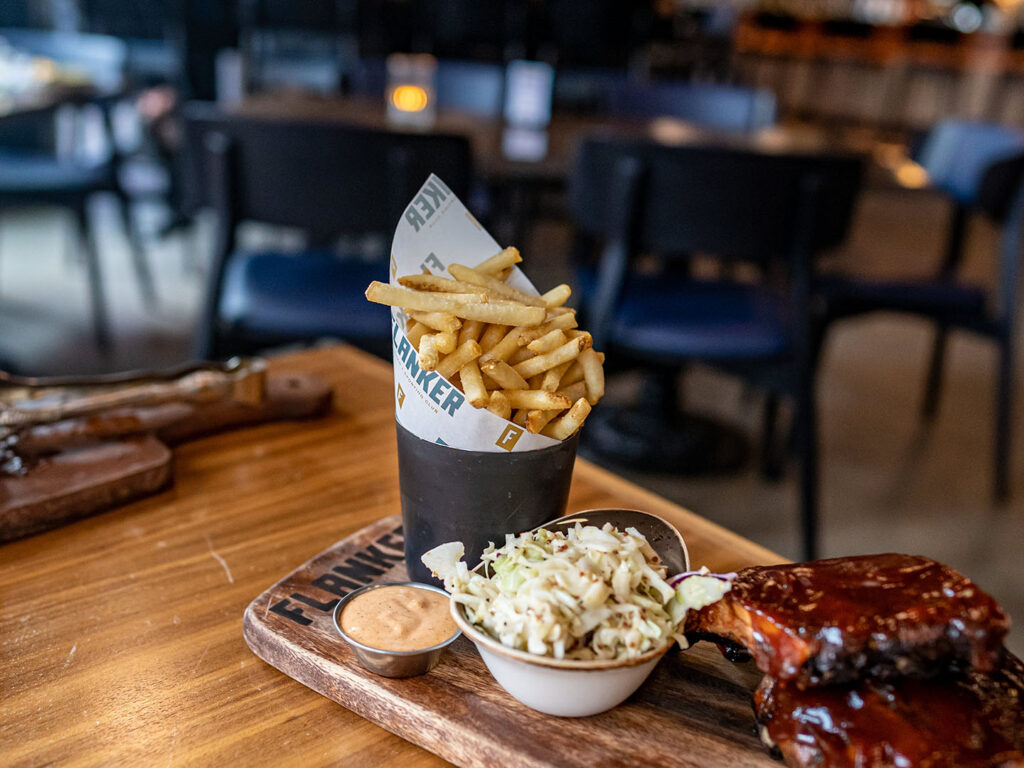 Located in the The Gateway in downtown SLC is this massive 17,500 square foot facility; you'll find multiple bars, upscale and fun bar food, not to mention tons of hands on fun like sports simulators, karaoke, bowling and more. The skinny French fries here are sublime. Fresh from the fryer they sport a handsome salty seasoning and have that perfect balance of crisp exterior and fluffy interior. They're reminiscent certain fast food chain that never seems to live up to my memories.
6 N Rio Grande St, Salt Lake City, UT 84101
(801) 683-7070 
flankerslc.com
Whiskey Street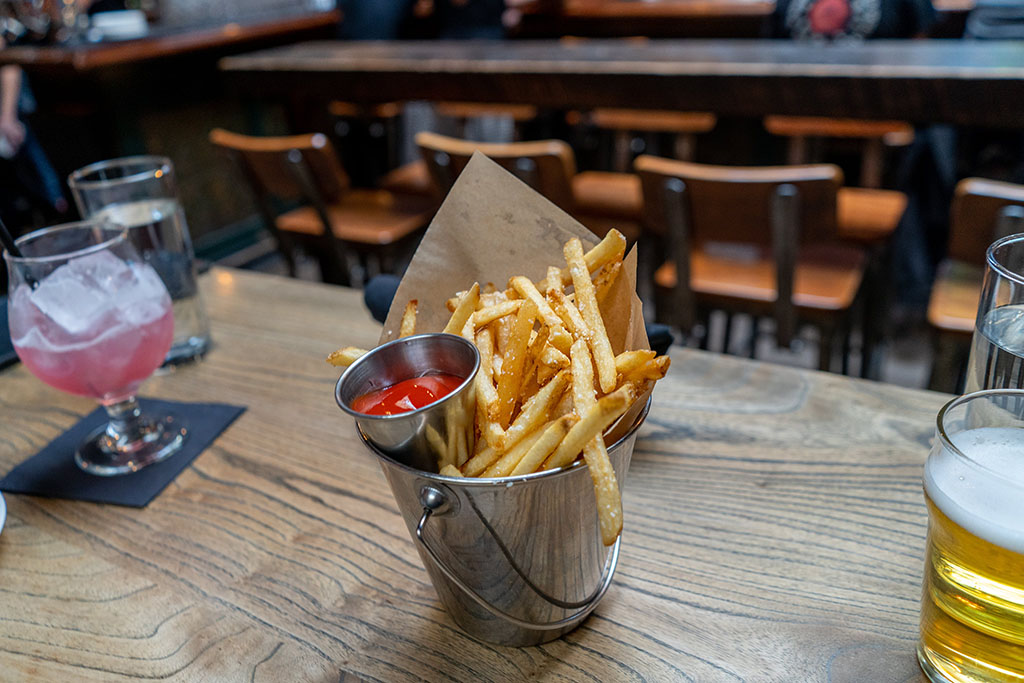 More skinny style fries, this time from Main Street based Whiskey Street. Served simply with a little ketchup, they also come dusted with a judicious amount of parmesan to keep things interesting.
323 S Main St, Salt Lake City, UT 84111
(801) 433-1371
whiskeystreet.com
Beehive Distillery
These spiralized cut fries cost just four bucks at the South Salt Lake Beehive Distillery. The preparation also known as tornado fries make for a fun textural treat, with lots of extra external surface area.
2245 S W Temple St, South Salt Lake, UT 84115
(385) 259-0252
beehivedistilling.com
Greek Souvlaki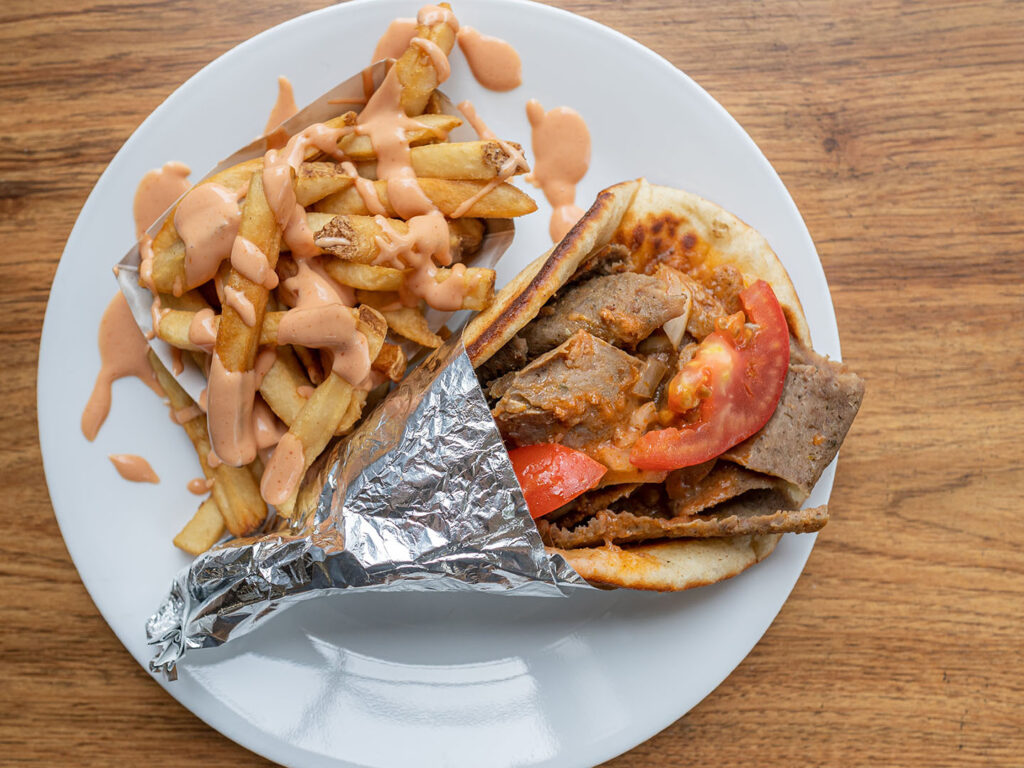 The French fries at this popular Greek spot are a thicker cut, meaning a lot more interior potato, resulting in that bigger, rib sticking comfort food feeling. A must here – a generous dousing in the house fry sauce.
Various locations
greeksouvlaki.com
Who did we miss?
If you think we're missing a really great addition to this list, please email us at stuart@gastronomicslc.com – we'd love to hear from you. Let us know who you think should be on this list and why. If you have a really great picture of one of more dishes, please send that too! We're always excited to check our more businesses!
Hi, I'm Stuart, nice to meet you!  I'm the founder, writer and wrangler at Gastronomic SLC; I'm also a former restaurant critic of more than five years, working for the Salt Lake Tribune.  I've worked extensively with multiple local publications from Visit Salt Lake to Salt Lake Magazine, not least helped to consult on national TV shows.
I'm a multiple-award winning journalist and have covered the Utah dining scene for the better part of fifteen years.   I'm largely fueled by a critical obsession with rice, alliteration and the use of big words I don't understand.   What they're saying about me: "Not inaccurate", "I thought he was older", "I don't share his feelings".  Want to know more? This is why I am the way I am.