What do we mean when we say holes in the wall? For me it's not a negative, far from it; we're talking about a restaurant that is focused more on the food than the fancy light fixtures.
Humble and homespun. Cheap and cheerful. Realiable and rock solid. Just a few different ways to think about those restaurants that don't have a million bucks to spend on their decor, or hire a waitstaff of hundreds.
Most of us have a lot of affection for our special hole in the wall joints that we rely on. The following list are some of the best mom and pop, dependable eateries I know of. The list starts with my own personal favorites.
Best Chicken And Ribs – my top pick
Sporting a menu strikingly familiar to nearby Chicken Express, this completely separate location on 27th South is our favorite of the two. The restaurant is the epitome of humble mom and pop and their chicken is some of the very best in town.
111 E 2700 S, Salt Lake City, UT 84115
(801) 466-8311
Zeitoon – my top pick
Located in Midvale is this fabulous mix of Middle Eastern market and cafe. Once through the door you'll find the everything from flatbread to dried spices on your left, with the restaurant to the right. Walk straight ahead to the counter to place your order – and make sure it includes their impeccable koobideh beef kabob. The grilled beef uses a magical mix of fat that makes for an almost sausage like supple texture – it's one of the very best in Utah.
751 Fort Union Blvd, Midvale, UT 84047
(801) 569-2004
Yanni's Greek Express – my top pick
Meanwhile over in Sugar House, the family owned Yanni's Greek Express has been churning out solid Greek fast food for decades. Fast, friendly and formidable – at least when it comes to hitting that junk food craving when it hits hard. One of our favorites in the valley.
2761 Highland Dr, Salt Lake City, UT 84106
(801) 466-6525
slcmenu.com/2011/01/09/yannis-greek-express-restaurant-menu/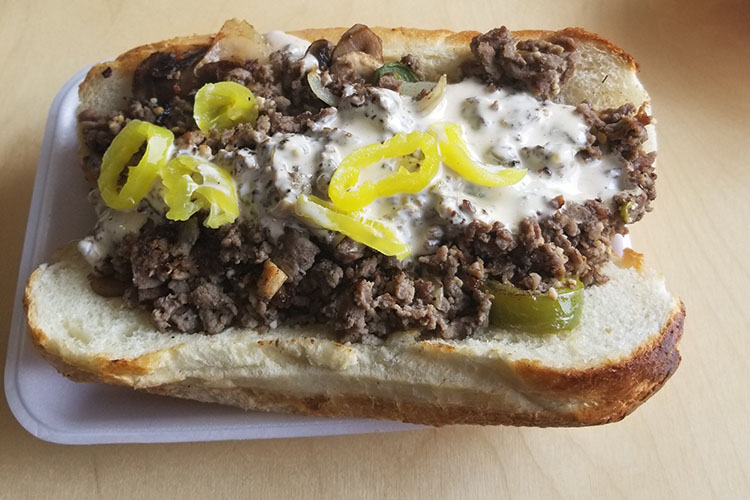 Fat Boy Phillies
Located in a blink and you'll miss its spot along State Street in Murray, you'll want to pay close attention you don't miss this one. The modest restaurant offers an equally modest menu, because they specialize in one thing: knock your sock off Philly cheesesteaks.
5823 State St, Murray, UT 84107
(801) 261-0313
slcmenu.com/2018/03/03/fat-boy-phillies-menu

Hector's Mexican Food
Affordable prices, check. Great big portions, check. Tortillas so big and so fresh you could fall asleep in them, check. Hector's on 33rd South ticks all the boxes and then. And it's the reason you'll find cars lined around their drive thru all day long. Beloved by by many.
2901 E 3300 S, Salt Lake City, UT 84109
(801) 487-3850
slcmenu.com/2016/03/25/hectors-mexican-food-menu/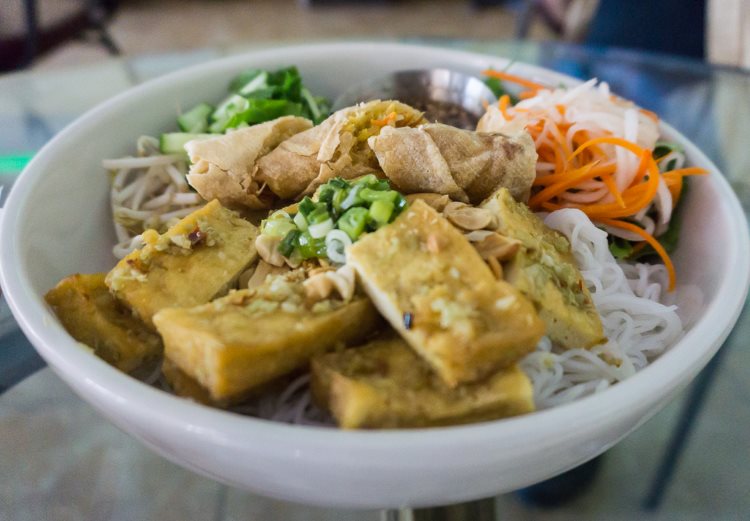 All Chay
This Rose Park vegan friendly eatery specializes in delicious Vietnamese food. You'll instantly forget the quirky dining room an atmosphere and instead focus laser sharp on stellar dishes like bun, banh mi an rice plates.
1264 W 500 N, Salt Lake City, UT 84116
(801) 521-4789
slcmenu.com/2015/07/09/all-chay-menu/

Boba World
Woods Cross' Boba World is like stepping into the families own dining room. There's a mish mash of various plates, tables and decor that's as far from interior design as you could imagine. But who cares. People flock here for astounding Chinese cooking, specifically Shanghai stye dishes like the house made fat noodles, and some of the best (and only!) soup dumplings – xiao long bag – you will find in Utah.
512 W 750 S, Woods Cross, UT 84010
(801) 298-3626
slcmenu.com/2013/12/05/boba-world-restaurant-menu/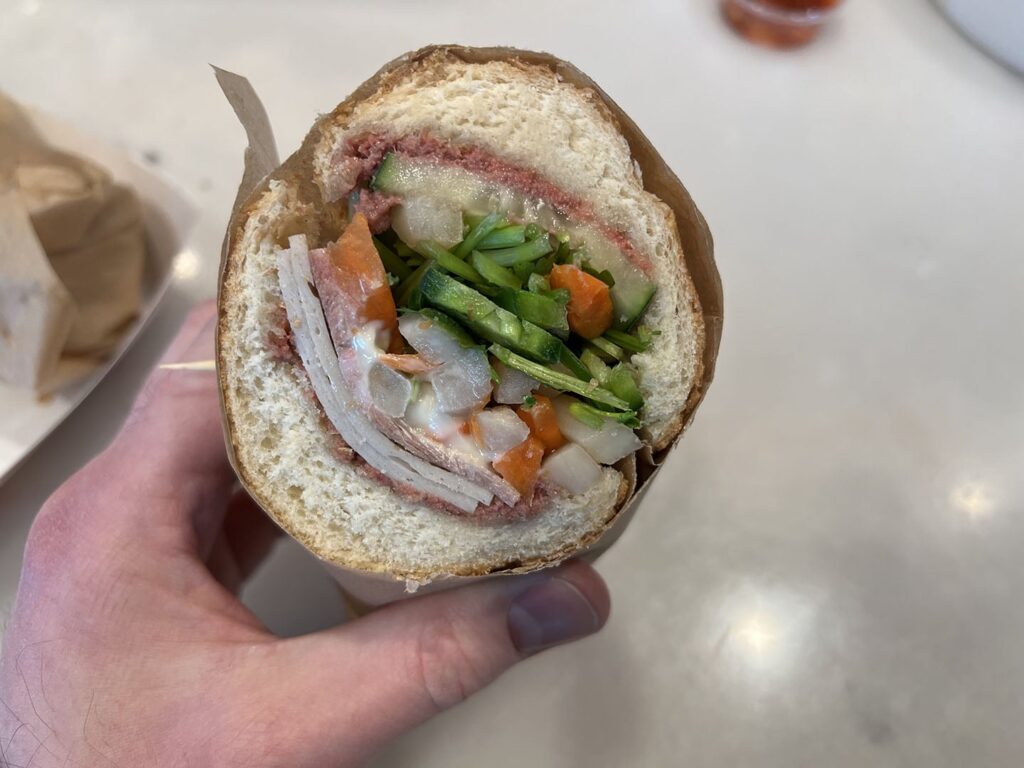 Oh Mai
The original location of this Vietnamese sandwich shop in South Salt Lake is a cosy affair. The same goes for parking too in fact. If you spy a free spot, pull right in and be sure to grab one of their award winning banh mi sandwiches – definitely the very best in the state.
3425 State St, South Salt Lake, UT 84115
(801) 467-6882
ohmaisandwichkitchen.com
Pie Hole
This downtown pizza spot offers full pies through slices long into the night seven days a week. It's a fun and funky urban dive, packed with flavor. And yes, the prices are exceptionally easy on the wallet
344 South State Street, Salt Lake City, UT 84111
(801) 359-4653
slcmenu.com/2017/04/29/the-pie-hole-menu
Hi, I'm Stuart, nice to meet you!  I'm the founder, writer and wrangler at Gastronomic SLC.  I'm a multiple-award winning journalist and have written in myopic detail about the Salt Lake City  dining scene for the better part of seventeen years.
I've worked extensively with multiple local publications from Visit Salt Lake to Salt Lake Magazine, not least helped to consult on national TV.   Pause those credits, yep, that's me! I'm also a former restaurant critic of more than five years, working for the Salt Lake Tribune.    I'm largely fueled by a critical obsession with rice, alliteration and the use of big words I don't understand.   What they're saying about me: "Not inaccurate", "I thought he was older", "I don't share his feelings".
Want to know more? This is why I am the way I am.
Our sponsors and this page
This page may contain information about one of our sponsors. We only work with the very best businesses in the state, and routinely turn down offers to work with businesses we don't enjoy. If we can't hand on heart recommend them - they can't be a sponsor.
At this time we have the following sponosrs: BTG, Caffe Molise, The Dough Miner, Downtown Alliance, Feldman's Deli, Flanker, Garage On Beck, Hearth And Hill, Hill's Kitchen, Kao Thai, Kin Sen Asian Noodle Bar, Kyoto, LemonShark Poke, Log Haven, Oasis Cafe, Pirate O's Gourmet Market, SLC Eatery, Squatter's Downtown Salt Lake City, Stoneground Italian Kitchen, Urban Hill, Wasatch Brew Pub Sugar House, Whiskey Street, White Horse.
I encourage you to Google any of our sponsors and see the stellar reviews on multiple sites that they enjoy. For a list of all our current and past relationships see our partnership history page.