There are so many good things to say about Batista Food and Grill. Having opened in November 2021, this family-run business by owners Jimmy and Adriana Batista is a gem, a diamond in the rough, if you will, sandwiched (no pun intended) between a dry cleaner and an empty space. There are currently six family members working at the restaurant, juggling the day-to-day operations and doing what they can to please every customer.
The Cuban/Nicaraguan cuisine served up in this space is as authentic as you will find in Utah, check out the menu here. Inspired by recipes passed down by Jimmy's mother, who unfortunately passed away before the restaurant's opening, the family takes great pride in crafting dishes that would make mom proud.
"She was the one who taught us [everything] and we did this to honor her," Adriana said. "This is what she would have wanted. She taught me since I was small, like a daughter."
Cuban cuisine, by definition, is a blend of African, Spanish, and Taino cooking. Jimmy and Adriana are both Cuban descendants raised in Miami, Florida. The family owned a food truck in Miami, serving the favorites to their loyal customers. After visiting a sister here in Utah, they fell in love with it and decided to stay and bring their love of Cuban food to Salt Lake City. Now they have a space to feed people and room to introduce new Nicaraguan dishes which, they plan to do soon. Currently, daily specials are offered from noon – 4.00 p.m. each day, allowing for more Nicaraguan dishes for customers to try.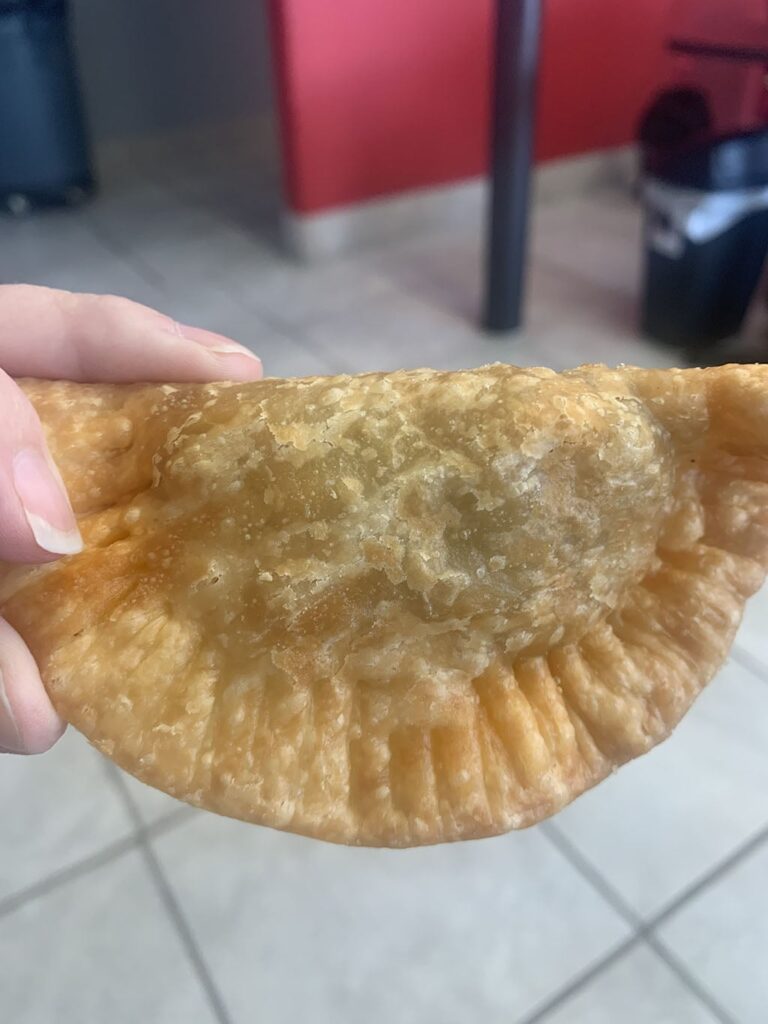 "We want everyone to not just feel like a customer, but to feel like family," Adriana stated. "Our family has always enjoyed cooking so having this [restaurant] is very emotional because this has always been what we were looking for. There is a lot of competition in Miami so we wanted to bring something new, and represent our Cuban roots."
New platters such as chicken stew, fried chicken, shredded beef with red beans, and 'Baho' —a Nicaraguan dish of beef, plantains, and Yuca, have been added to the lineup recently.
I went for the Cuban sandwich and I was not disappointed. Shredded roasted pork that has been marinated topped with their Cuban homemade sauce, a generous slice of ham, melted swiss cheese, and pickles are nicely toasted to perfection. There is no ingredient more important on the Cuban sandwich than the pork, a staple of the Cuban diet and star of the Cuban sandwich, and they get it right at Batista Food and Grill. The beef empanada I tried could have been warmer but had great flavor and a delicious crust. I look forward to returning and trying new dishes.
493 E 2700 S, South Salt Lake, UT 84115
(385) 484-3757
Aimee is a content creator and an award-winning journalist. As a freelance writer, her work is published in several publications around Utah, Idaho, and Wyoming, and Montana. Aimee enjoys writing about all things art, entertainment, and food-related.
This article may contain content provided by one of our paid partners. These are some of the best businesses in Utah. For a list of all our current and past relationships see our
partnership history page
.