The snow has cleared, the sun is thing and you're ready to rock on the roof of somewhere local right? Great! The following list of bars and restaurants all have rooftop patios so you can enjoy the weather and views.
The Green Pig Pub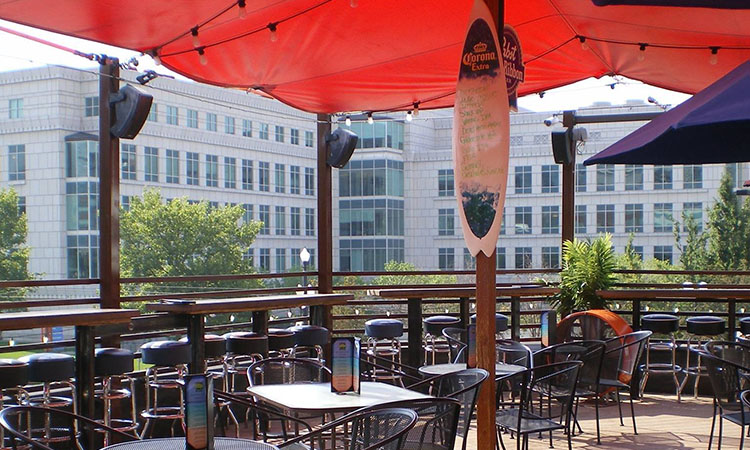 A 21+ only bar in downtown Salt Lake City with a very popular rooftop space in warmer months. Green Pig has waitress service and an upstairs bar, so you don't need to schlep up and down to refill your glass. Food served too.
31 E 400 S, Salt Lake City, UT 84111
(801) 532-7441
thegreenpigpub.com
Gracie's
Another 21+ only downtown bar, and another with a very popular rooftop patio area. The large patio space has great views of the city and as well as the full bar, serves pub grub too.
326 SW Temple, Salt Lake City, UT 84101
(801) 819-7565
graciesslc.com
Grid City Beer Works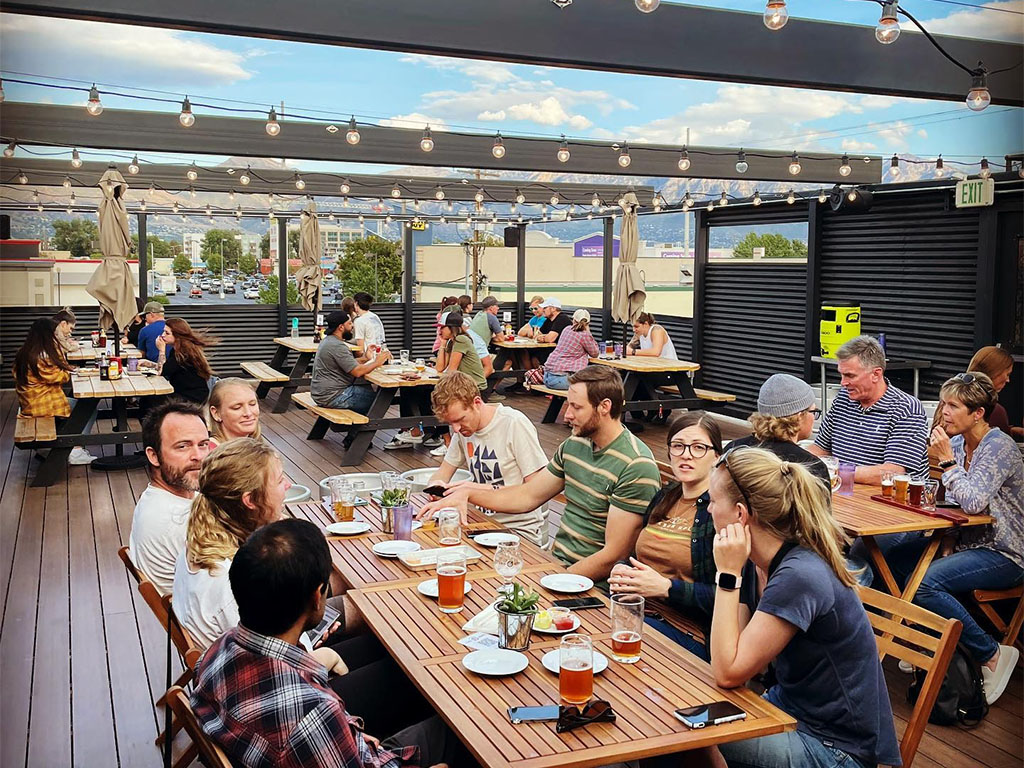 A very popular choice in the center of the valley is this South Salt Lake City craft brewer. Their dog friendly rooftop area (enter from the rear parking lot with your pup only) serves up their award winning brews and all thei food menu. 21+ only.
333 2100 S, South Salt Lake, UT 84115
(801) 906-8390
gridcitybeerworks.com
Piper Down Pub
A recent addition to this State Street Irish pub is their rooftop patio space. Piper Down is a 21+ only bar and serves a range of food as well as full bar menu.
492 S State St, Salt Lake City, UT 84115
(801) 468-1492
piperdownpub.com
Poplar Street Pub
242 S 200 W, Salt Lake City, UT 84101
(801) 532-2715
poplarstreetpub.com
The Yard @ Brick & Mortar
The Edison street 21+bar and restaurant recently (May 2022) opened a new roof top space called The Yard.
228 S Edison St, Salt Lake City, UT 84111
(801) 419-0871
Stoneground Italian Kitchen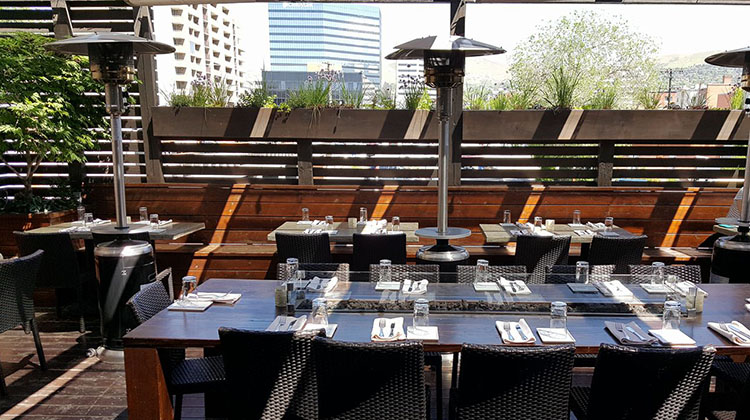 This downtown Italian restaurant has a fun rooftop patio and one that *isnt* 21+ only.
249 E 400 S, Salt Lake City, UT 84111
(801) 364-1368
stonegrounditalian.com
Van Ryder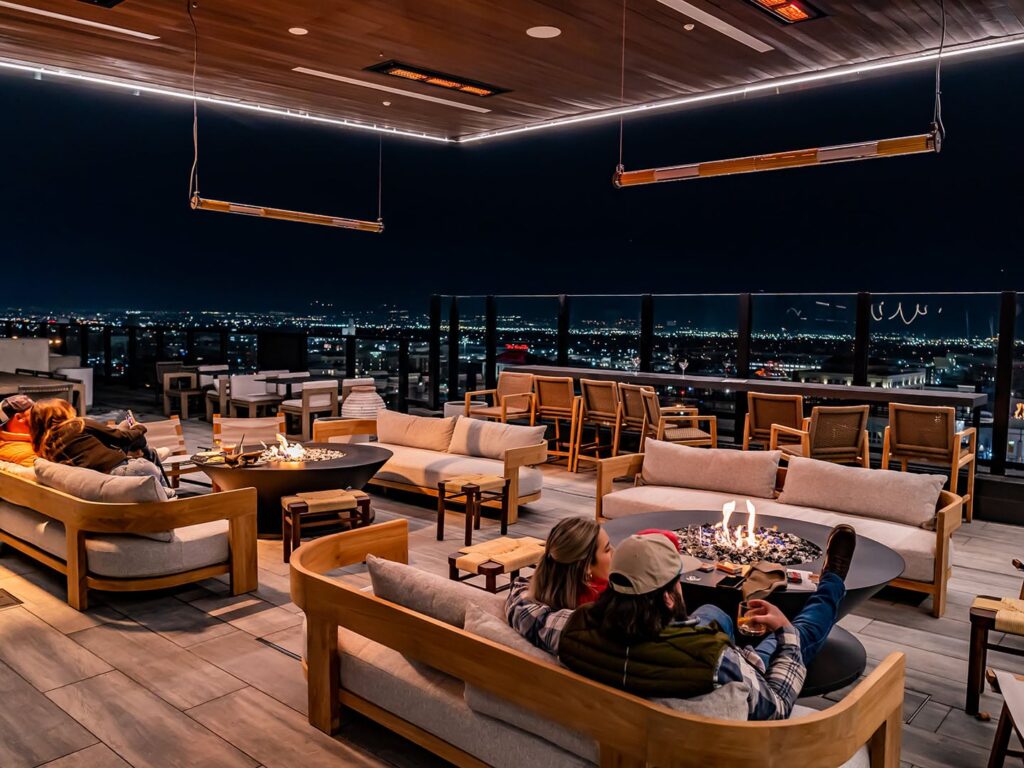 Found atop the Le Meridien and Element hotels in downtown SLC – this bar affords stunning Westerly views of the Salt Lake valley and Oquirrh mountains. The outside patio area is expansive and also includes all weather covered and heated seating – not least cost firepits. On the menu, craft cocktails, beer and wine, as well as a light snacks menu.
131 S 300 W, Salt Lake City, UT 84101
(801) 658-4400