Broad selection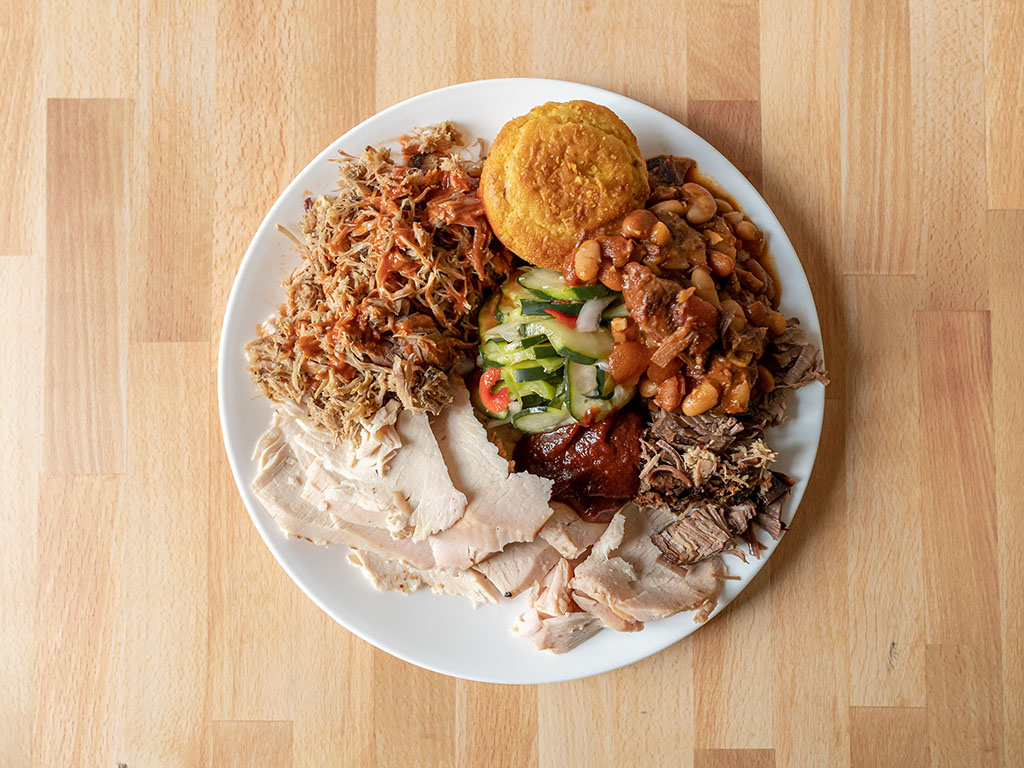 To my knowledge DoorDash has the widest, broadest, deepest, MOST MEGA – selection of restaurants to order from. When you load up the app or the website, the restaurants you're presented with can often be based on your location, time and price. However, if you use the search feature, you will see the service delivers from a vast array of places around the valley. Whether you're looking for Sichuan, a sausage sandwich or seitan – it's all there.
Honestly, it beats every other delivery service hands down in my area. Heck, you can even get fast food delivered if the craving hits.
Menu pricing same as restaurant
Some food delivery services obfuscate their pricing model. DoorDash food is usually priced the same as you would pay in the restaurant itself. That means the delivery fee can sometimes be a little higher than some competitors but I like the clarity.
Actually there's a delivery fee and a service fee, and its not entirely clear to me how the two work together. Sometimes they're waived entirely, some restaurants are lower than others. My guess is that some restaurants are paying to subsidize this part, in order to attract orders.
Whatever, usually I find you will need to pay around $2.99-$4.99 in delivery fees and about the same again in a service fee. Again though, these can vary a lot by restaurant and some are completely free if you dig around.
On top of that you can tip your Dasher (delivery person) in app. You should, these folks are busting their backsides for yours. This means that on a typical order for two, I expect the total fees, additional to the food, to come to something like $5-$15. Bear in mind you're paying for luxury and convenience here. Someone goes to the restaurant on your behalf, ensures everything is correct, brings it right to your home – and you don't need to do a thing. Well, answer the door maybe.
Update 2019: Bloomberg wrote a story (confirmed by DoorDash) that tips can be used to subsidized workers base pay – not necessarily be paid on top of the base pay. As such you might to consider tipping in cash.
While the fees might scare some off, I look at it like this; if I dine out and have a couple of drinks at a restaurant, the extra cash I've spent on these alone probably comes to more than the cost of the DoorDash fees. Personally, I'm more than fine with the fees for when I want the convenience.
Great Dasher and food tracking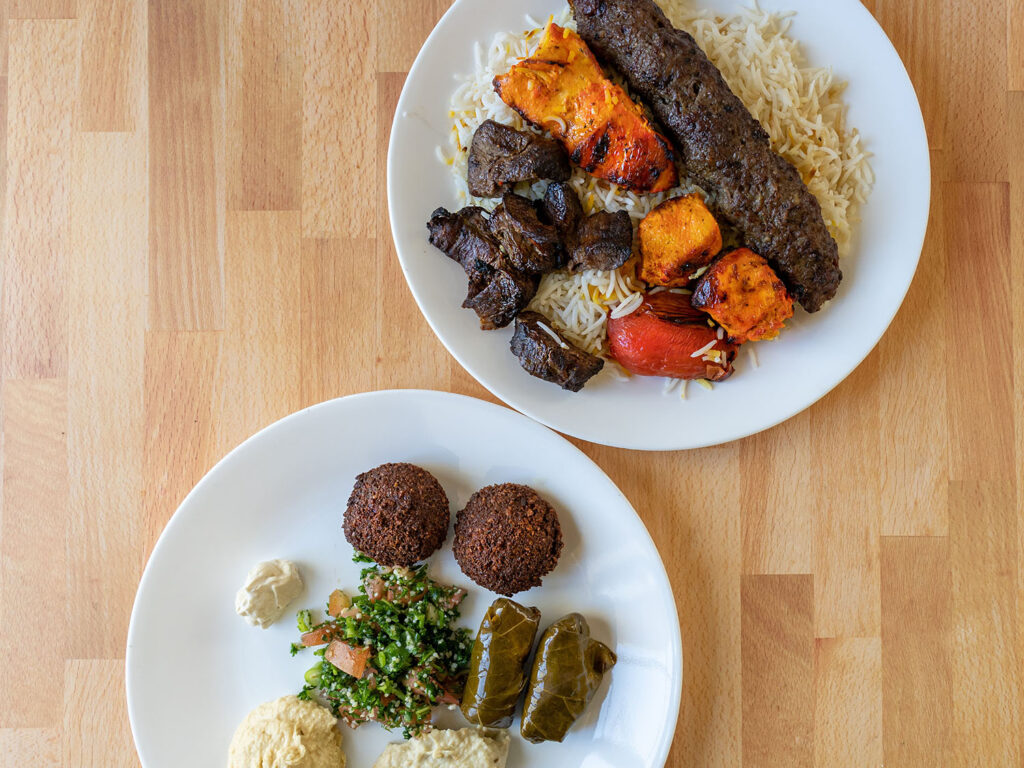 Again I think DoorDash beats the competition here. Some of the competitor apps can vary in how accurate they report information on the order status back to you. One service I've used didn't even tell me the restaurant had started cooking the order, and ring ring, the door bell goes and here's the food. With DoorDash, the app updates you at all stages. It shows you when the order is placed, when the driver is on their way TO the restaurant and FROM the restaurant to you.
During this you get to track the Dasher within the app much like you would an Uber driver. It's really convenient and lets you plan for the arrival of your food (e.g. put pants on).
Dasher communication
Once your assigned Dasher is on their way to get your food, and also on the way to you, you can communicate with them freely. The app offers a little messaging system and also a way to call them direct if you need. Sometimes when things have gone awry (usually the restaurant side of things) the Dasher has texted me with an update. It's quite cool and gives me a lot of confidence in how things are progressing.
Advanced ordering
You can schedule orders ahead of time, hours and in fact days if you're so inclined. Being OCD like I am, I love this option. If I know at 6.30 tonight, after a day of shopping or work, I am going to be hangry and tired, I can set the order up in advance.
While I've no evidence to back this up, my feeling is this also helps you get a better delivery experience. It makes logical sense that by pre-ordering, the system (and restaurants involved) can allocate orders smoothly to Dashers coming online. If you place an order at 7.30 on a Friday night, I think we all know we're going to maybe have to wait. That said…
Avoiding pitfalls
This really applies to all delivery services – order smart. Certain foods don't travel well. Certain days or times are just silly. Certain restaurants might struggle with packaging or performance. If you order a bundle of fried food at 8PM on a Friday night from a restaurant 10 miles away – chances are the gods of fate won't be smiling on your order.
I like to order from restaurants where a quick reheat of the food if needed doesn't hurt, or maybe dishes like sushi or sandwiches. I also don't pin all my world and dreams on perfection. There's a lot of systems at play here: the app service, the Dasher, the restaurant, everyone is human and things can happen. This is true of any service, and to their credit, I've had nothing but great experiences with DoorDash so far.
Our sponsors and this page
This page may contain information about one of our sponsors. We only work with the very best businesses in the state, and routinely turn down offers to work with businesses we don't enjoy. If we can't hand on heart recommend them - they can't be a sponsor.
At this time we have the following sponosrs: Avenues Proper, BGR Sugar House, BTG, Caffe Molise, Craft by Proper, The Dough Miner, Downtown Alliance, Feldman's Deli, Flanker, Garage On Beck, Hearth And Hill, Hill's Kitchen, Kao Thai, Kin Sen Asian Noodle Bar, Kyoto, Laziz Kitchen, Log Haven, Oasis Cafe, Pirate O's Gourmet Market, Proper Brewing, Proper Burger, Scion Cider Bar, SLC Eatery, Squatter's Downtown Salt Lake City, Stoneground Italian Kitchen, Urban Hill, Wasatch Brew Pub Sugar House, Whiskey Street, White Horse.
I encourage you to Google any of our sponsors and see the stellar reviews on multiple sites that they enjoy. For a list of all our current and past relationships see our partnership history page.