If you're new to Salt Lake City or traveling here on business or leisure, you might not be too upto speed on our various neighborhoods. Hopefully this page serves as a quick cheat sheet to the various neighborhood areas, and what to expect. And yes, most importantly – how the food stacks up in those areas and the best options. While we don't list every single part of the valley here, we've picked the main names you might here, and the areas you might find yourself happening upon.
In the following list we will start with the downtown area and work our way down the I-15 corridor, talking about the various neighborhoods as we go. I-15 cuts a path right through the center of the SLC valley.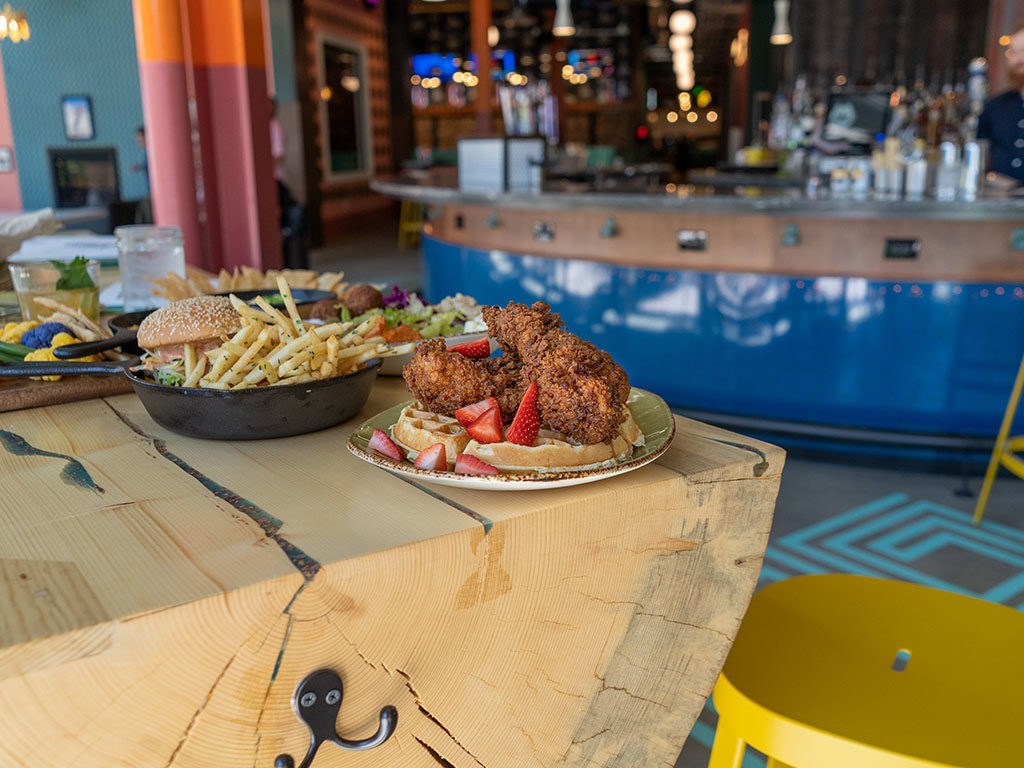 Easily the best place to dine in Salt Lake City. The downtown core of Salt Lake City has undergone rapid growth and transformation since the 2002 Olympic Games where held in SLC. It's still a fairly quiet downtown compared to other cities, but don't let that fool you. Some of the very best Salt Lake City restaurants can be found downtown.
Downtown SLC is very walkable and you can move from one end of the core to the other on foot in most weather. If snow is forecast you might want to check your route ahead of time; it's rare that snow shuts down the city, but big storms can dump a lot of powder quickly, and make sidewalks a challenge. Dining wise, you will find everything downtown. There are lots of independent bars and restaurants plus plenty of chain franchises too if that's your thing.
More: best restaurants downtown Salt Lake City
North of the city is this historic neighborhood, one of the very first to be built in the SLC valley. As a result of its age, you'll find an eclectic mix of houses and building styles; in nicer weather it can make for an enjoyable stroll. That said the Avenues sprawls across several miles, and does so over some quite steep inclines. Dining options aren't huge in this mainly residential area – but what options do exist tend to appeal to the well heeled residents – think smaller, locally owned businesses with chic menus.
More: best Avenues dining
A few miles South of downtown core, this ultra trendy area has seen tremendous redevelopment in recent years. While locals might cry howls of gentrification, we're huge fans of the update from a dining perspective. There's now a lot going on in Sugar House, much more than a decade ago. Sure it might not have the well worn classic feel some might pine for, but there are lots of very good restaurants and bars all well within walking distance of one another.
More: best Sugar House restaurants
Another hip neighborhood, but one that hasn't undergone as much development. Residents of the 9th and 9th area are fiercely protective of this historical area and much has been done to protect that. Dining wise, pretty much everything is centered at the core – as you'd expect on the intersection of 9th South and 9th East.
Restaurants here are a little more upscale and cater to the wealthier population in the immediate area. There are some standout independent restaurants here, that folks from other areas will also make a trip to visit.
More: best 9th and 9th restaurants
Many thing South Salt Lake refers to the South end of SLC, to be clear, it is not. South Salt Lake is its own incorporated city with local services such as fire and police. It's a smaller city to be sure and traditionally a very affordable one. The historically lower rents of this area has made it an ideal destination for those new to SLC. In turns this means you will find an abundance of International flavors in this part of town. Everything from Pakistani to Peruvian can be found within SoSL.
More: best South Salt Lake restaurants.
As Sugar House ends Millcreek starts, a largely residential area with pockets of small businesses. Restaurants in this neighborhood are typically slightly more affordable than their more Northerly cousins. Restaurants also start to skew to more locally orientated, think cafes, diners and more mom and pop operations.
More: best Millcreek restaurants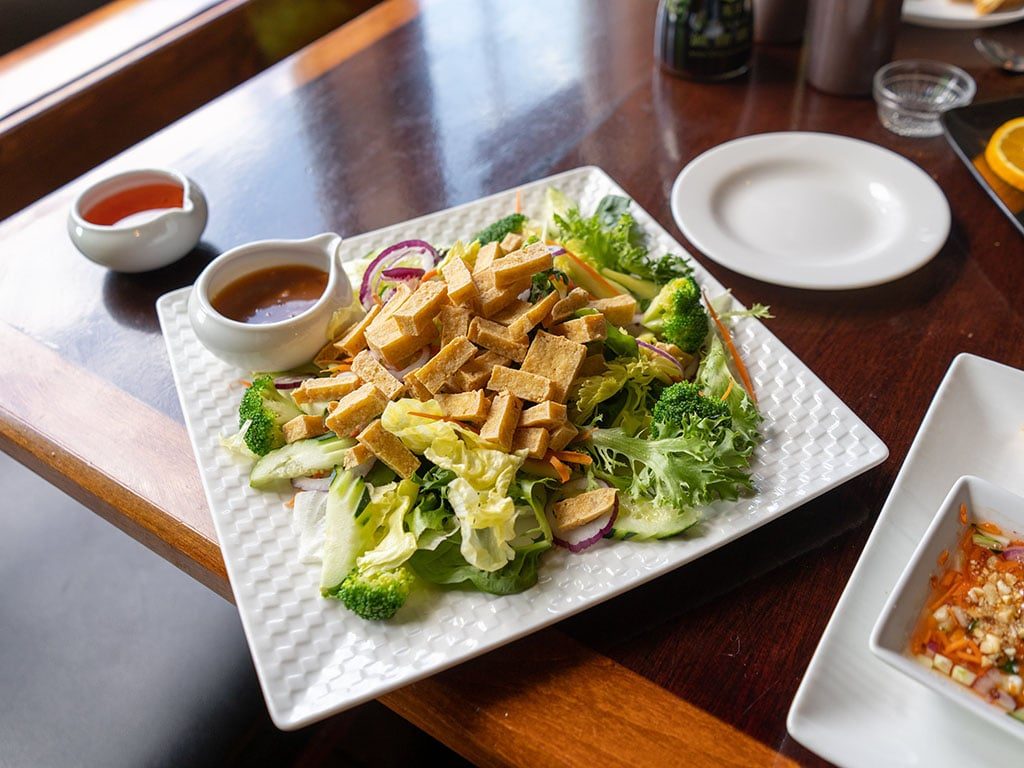 A more affluent Easterly neighbor of Millcreek. The core of Holladay recently underwent a fairly substantial redevelopment, helping to create a center of sorts. An influx of restaurants followed, catering to all price points.
Following the I-15 corridor further South again we hit Murray. Traditionally a more blue collar area, and one with more residential property. Indeed the further South you head in the valley you will find the suburban sprawl increases. If you're headed to Murray definitely considered a card or Uber/Lyft – its a large area and not particularly walkable. Restaurants are peppered throughout the area and tend to cater to locals.
More: best Murray Utah restaurants
Midvale
Much like Murray, being its immediate Southerly neighbor. Again, not a particularly walkable part of the SLC valley. Midvale is home to a lot of restaurants, mainly on the more casual, quick service front. There are plenty of independent and chain restaurants here.
East of Midvale and a very ritzy residential neighborhood. There are plenty of dining options in this part of town. Many have a higher price point reflecting the higher incomes of residents in this part of the valley. Cottonwood Heights is not a particularly walkable area, so do bear that in mind with transport plans. See here for our full guide to the area.
West Valley City
A huge sprawling area to the West of SLC, Millcreek and Murray. Much like South Salt Lake, this city has traditionally been one of the most affordable places to live and work in the valley. In turn this has meant a lot of new arrivals to SLC have made their homes – and restaurants – in West Valley City. You'll certainly need wheels to get around WVC, but you'll be treated to an array of ultra authentic cuisine; standout Vietnamese restaurants, fabulous regional Mexican, endless South American…are just the tip of the iceberg.
Back to our trip on I-15 Southbound, the mega suburbs really start to open up. Independent eateries become thinner on the ground out here, but each and every year the options for non-chain dining do get better and better.
More: best Sandy Utah restaurants
More: some off the best South Jordan restaurants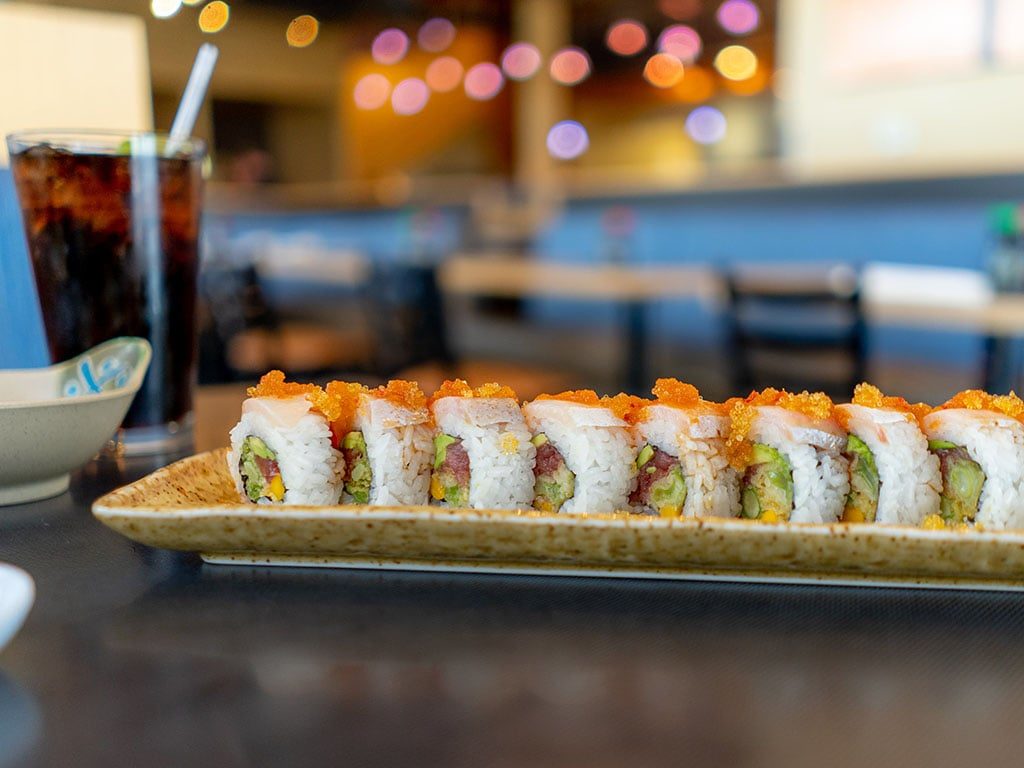 Past the point of the mountain and a little farther South, things start to get a little more interesting. Due to the burgeoning tech industry in this part of town, businesses have flocked to the area. In Lehi you'll find new restaurants currently opening at a dizzying pace – both homegrown and national chains – all eager to serve up food to a hungry work force.
More: best Lehi Utah restaurants
North
Coming soon!
While not a neighborhood or specific location per se, one of the most special ways to dine in Utah is amidst our stunning scenery. Stunning mountain backdrops are available year around with everything from fine dining through roadside diners on hand to whet your appetite. If you're looking for great food AND great views at the same time, check out our guide to the best mountainside dining in Utah.