What do we mean when we say chef driven restaurant? Well, a restaurant who's concept, menu and creation are all powered by the singular direction of one or more talented chefs. At a chef driven restaurant you can expect an eclectic menu, often with a variety of inspiration from around the globe – and crucially – more often than not local, seasonal sourcing. Put another way, these are usually really really good restaurant. The type you don't want to miss when you only have one or two nights in town.
The following list are the best chef driven restaurants in Salt Lake City, ones where we guarantee you're going to have a fabulous meal to remember, enjoying impeccable food and drink:
1 – SLC Eatery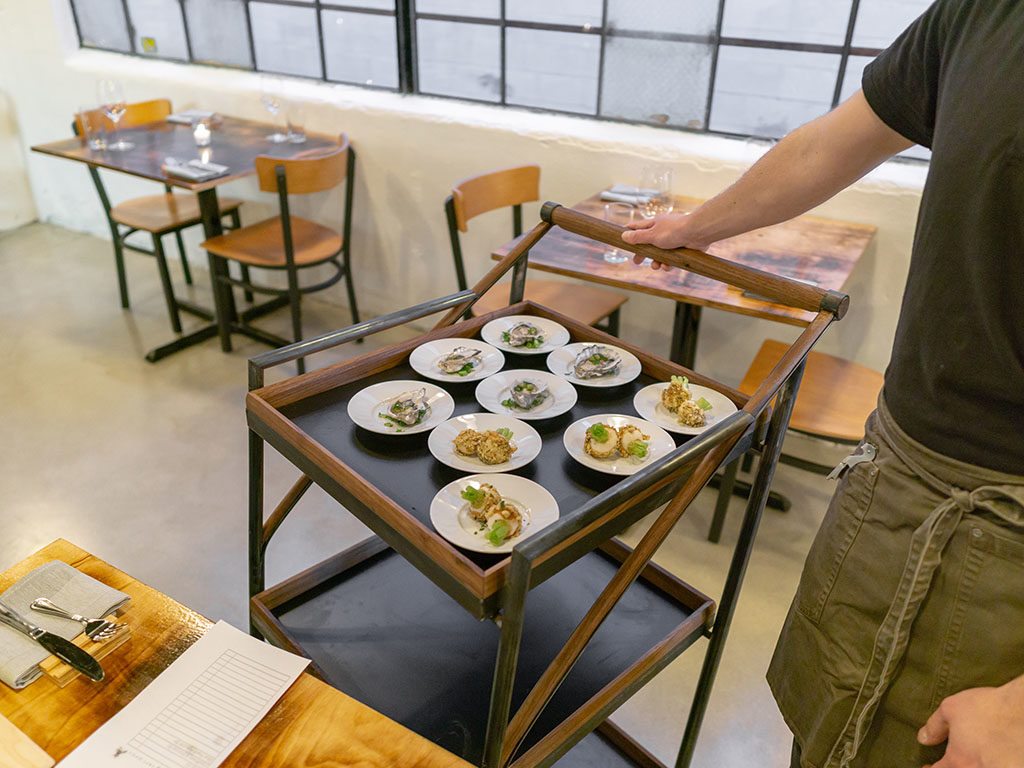 Paul Chamberlain and Logen Crew are the duo behind this powerhouse of a restaurant, offering one of the most unique menus in town. Not only does the restaurant check all the boxes in terms of local, organic, seasonal and more – but it also offers a completely unique dining experience – a modern take on the classic dim sum cart serving style.
In addition to the regular ala carte options at SLC Eatery, you'll find the dim sum cart roving the restaurant space with highly specials aplenty. Inspired by San Francisco's State Bird Provisions restaurant, SLC Eatery offers unique flavors coupled with a wholly unique experience in Utah. One not to miss. One of the best in the state.
1017 Main St, Salt Lake City, UT 84111
(801) 355-7952
Brunch menu
2 – Urban Hill
Chef Nick Zocco is the name above the door at this upscale downtown SLC spot. His resume lists both SW Steakhouse (Las Vegas) and the boutique Tupelo (Park City) 's boutique Tupelo – and the menu shows it; replete with an robust selection of proteins and artful appetizers and crudo like the picture crudo above. See our full first look here.
10 S 300 W, Salt Lake City, UT 84101
(385) 295-4200
urban-hill.com
3- Oquirrh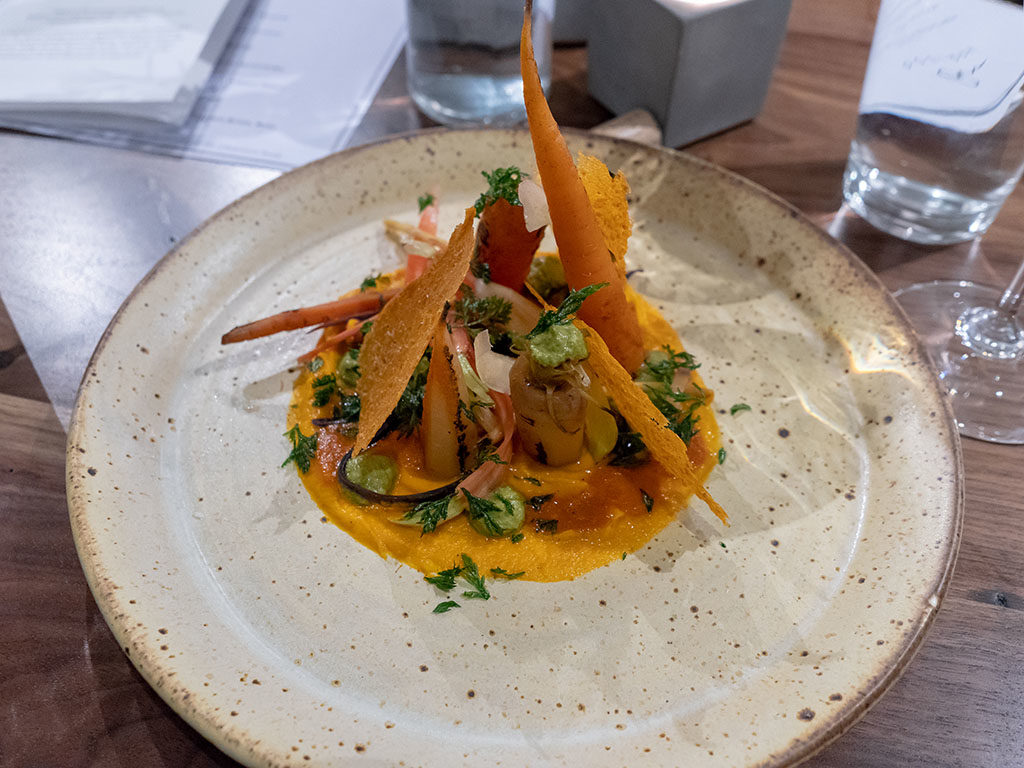 Drew Fuller is the chef at wheel at Oquirrh restaurant. Before opening his own business with wife Angela, Drew worked at the likes of The Copper Onion, HSL and Pago, three other fabulous dining destinations. At Oquirrh Fuller brings together inspiration from all those previous posts; the big bold flavors of Copper Onion, the Vegi TLC of Pago. It all comes together and the Fuller's own twist elevates everything again.
368 E 100 S, Salt Lake City, UT 84111
(801) 359-0426
Brunch menu
4 – Table X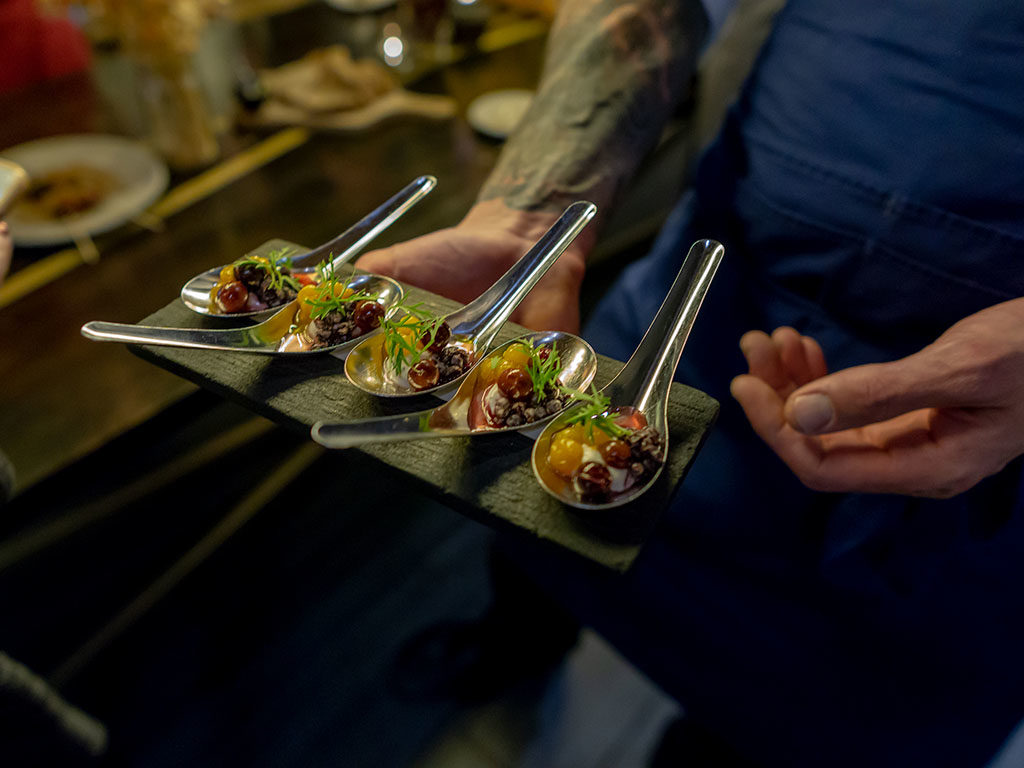 A trio of chefs are behind the New American food at Millceek's Table X. All are alumni of the Culinary Institute of America, Hyde Park NY, and have traveled across the globe working in a variety of high end dining establishments, before opening their own business. Table X is unique in offering a set menu chefs tasting, with additional chefs table seating too if you like, peering right into the open kitchen while you eat.
1457 E 3350 S, Salt Lake City, UT 84106
(385) 528-3712
tablexrestaurant.com

5 – HSL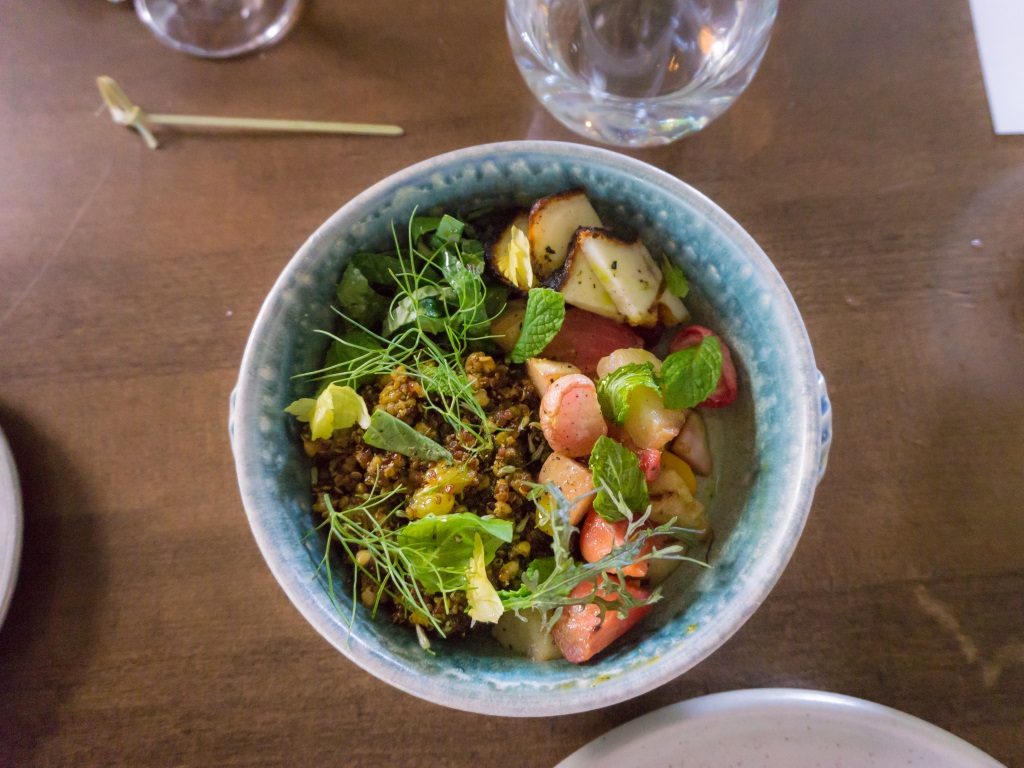 Briar Handly is the name on the door at HSL. HSL is the Salt Lake outpost for Handly's original Park City Restaurant, Handle. At HSL you'll find an almost micro-seasonal menu that relies heavily open the former pizza restaurants brick oven.
418 E 200 S, Salt Lake City, UT 84111
(801) 539-9999
hslrestaurant.com
Our sponsors and this page
This page may contain information about one of our sponsors. We only work with the very best businesses in the state, and routinely turn down offers to work with businesses we don't enjoy. If we can't hand on heart recommend them - they can't be a sponsor.
At this time we have the following sponosrs: BTG, Caffe Molise, The Dough Miner, Downtown Alliance, Feldman's Deli, Flanker, Garage On Beck, Hearth And Hill, Hill's Kitchen, Kao Thai, Kin Sen Asian Noodle Bar, Kyoto, LemonShark Poke, Log Haven, Oasis Cafe, Pirate O's Gourmet Market, SLC Eatery, Squatter's Downtown Salt Lake City, Stoneground Italian Kitchen, Urban Hill, Wasatch Brew Pub Sugar House, Whiskey Street, White Horse.
I encourage you to Google any of our sponsors and see the stellar reviews on multiple sites that they enjoy. For a list of all our current and past relationships see our partnership history page.