One of life's little secrets: solo dining can be a ton of fun. While some might dread the idea of dining alone – from time to time we're huge fans of our own company. Order an extra glass of wine, just eat appetizers, skip dessert – you're answerable only to yourself.
Of course, the restaurant environment and setup can make a huge difference to your solo adventures. The following restaurants are those we love to enjoy a meal at by ourselves.
Avenues Proper
Just North of the downtown SLC area is this neighborhood brewpub. When you enter take a left and head into the 21+ only bar area. Grab a seat at the counter and check out what's cooking. The bar area menu offers all the options from the regular restaurant area, plus late night eats too. Also, the intimate space makes it easy to strike up a conversation with other patrons.
Sushi Groove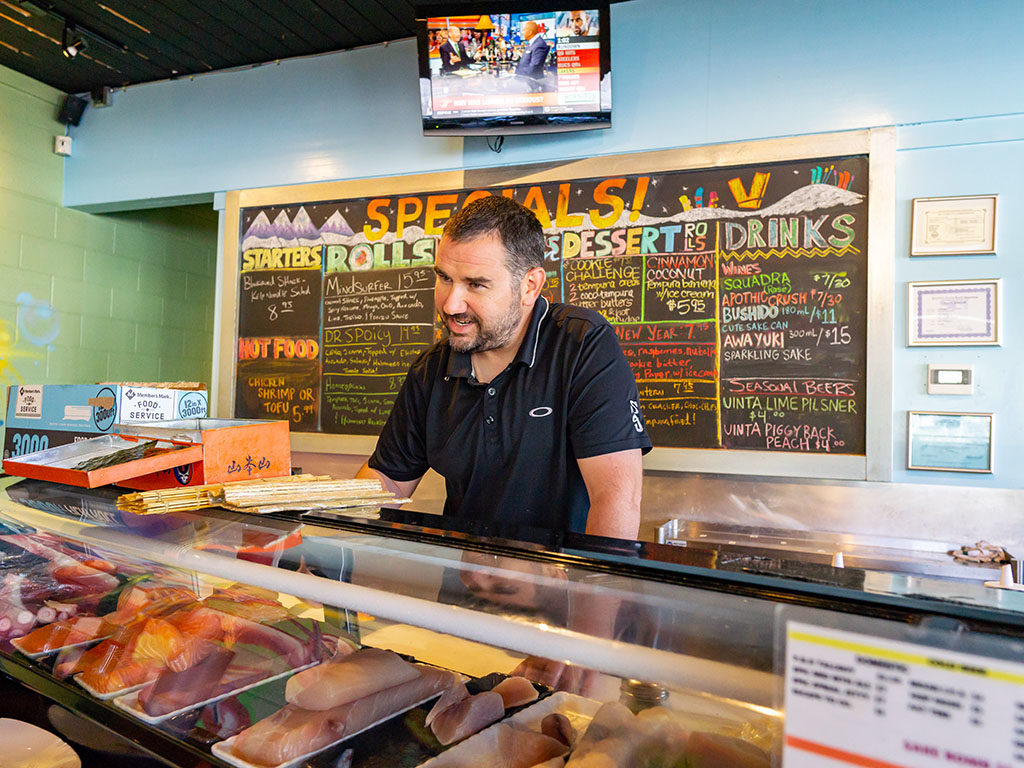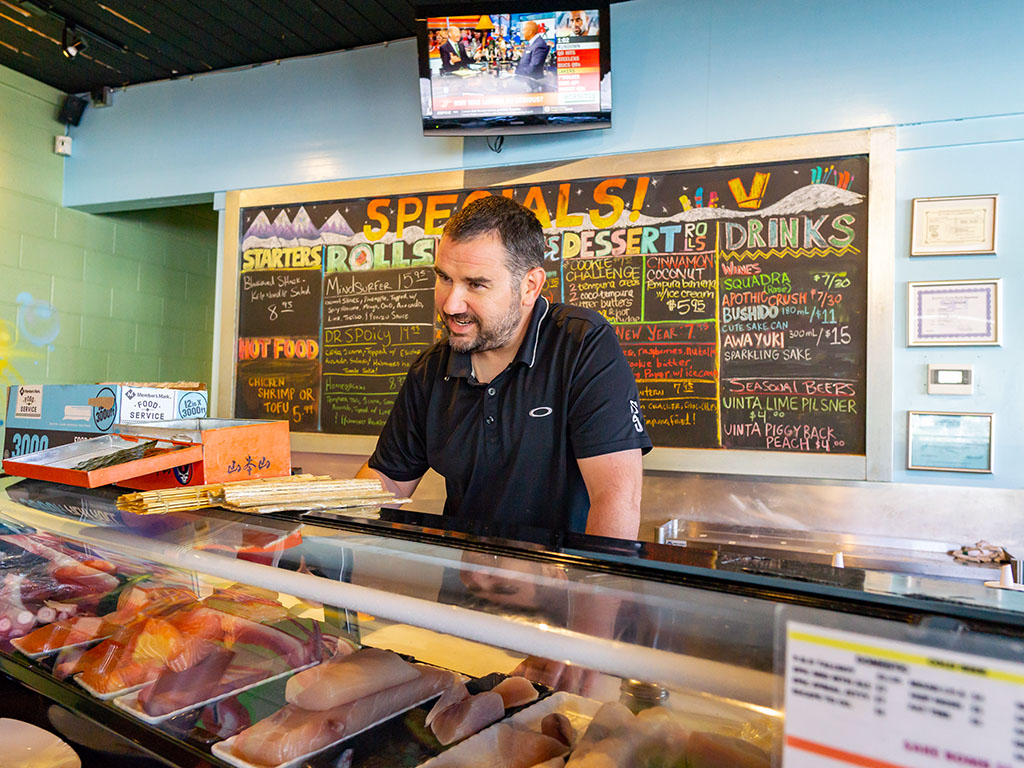 This sushi restaurant on the edge of Sugar House is a must go if you're in the area. Solo diners will want to head to the sushi counter where the affable Sushi Groove team are always happy to chat about everything from sports to what's fresh and fun on the menu that day. Prices are fair, the vibe is hip and there's a decent selection of wine, beer and sake.
Whiskey Street / White Horse
You'll find these two sister business (White Horse, Whiskey Street) practically next door to each other on downtown SLC's Main Street. Both are built around expansive and inviting counter dining setups. Pull up a pew, grab a menu and cast your eyes over the huge selection of beer, wine, ciders and spirits. Both restaurants offer some of the best cooking in the city and are always lively spaces seven days of the week.
The Angry Korean
If you happen to be in the South Jordan area, this modern Korean restaurant is a must visit. A long counter looks into the busy kitchen and the menu pops with flavor. Check out their American-Korean fusion dishes such as a wonderful Philly cheesesteak loaded with beef bulgogi.
Copper Onion
Ryan Lowder's downtown Copper Onion has been delighting locals and visitors alike for nearly a decade. The bustling new American bistro sports a well appointed kitchen counter area in the heart of the dining room. Watch the talented chefs cook up their signature dishes such as pitch perfect pasta or one of the best burgers in town.
Kyoto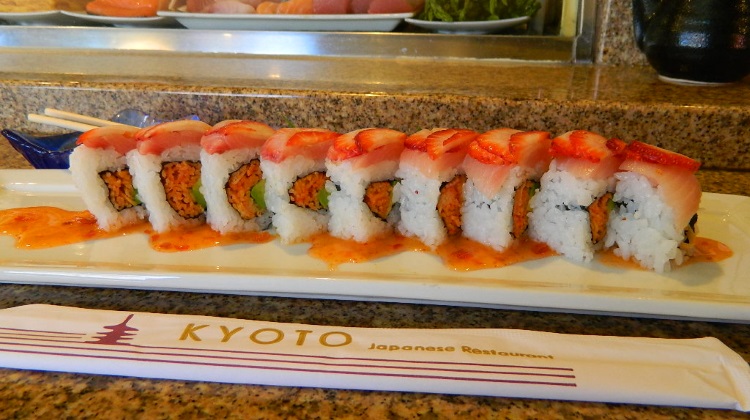 Another fine Japanese restaurant with a stellar sushi bar area. One of the oldest restaurants in the city, the menu offers classic Japanese cooking as well as nigiri, maki and sushi.
Thistle And Thyme / Wakara Bar
Located within the Marriott Hotel at the University Of Utah. As you enter the hotel, head to your left. Thistle And Thyme is the hotel's signature restaurant below, with the Wakara Bar (21+) located above. Wakara Bar is anchored by a long inviting counter seating area where you can order up anything from the restaurant's menu, not least the extensive wine, beer and cocktail menu. It's not uncommon for patrons to be from out of town, so conversations flow freely at the counter.
Spencer's
Likewise another hotel bar counter with conversation and cuisine aplenty. Located in the Hilton hotel in downtown SLC is this little gem of a bar area. It's barely ten seats big, but it's loaded with classic American charm.