Fatboy Phillies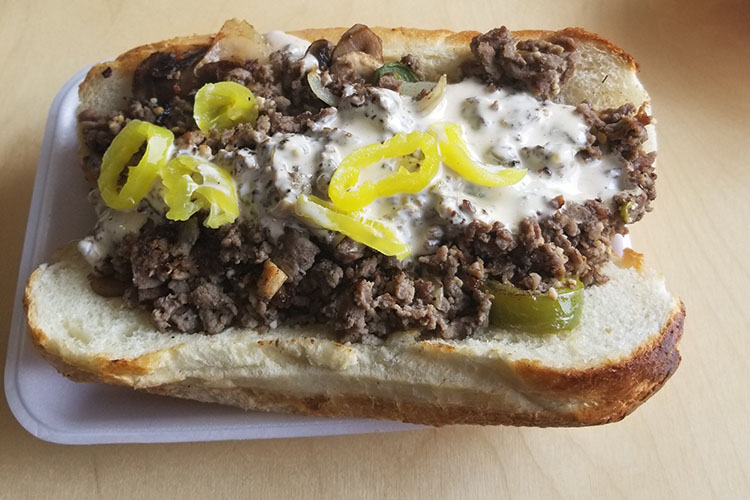 This small mom and pop operation popped up in Murray with little to no warning during 2018, and started Philly-lovers pulses racing everywhere. The restaurant keeps things simple and classic with a modest menu that's obsessed with epic sandwiches. A downtown location of Fatboy's is expected anytime soon.
5823 State St, Murray, UT 84107
(801) 261-0313
slcmenu.com/2018/03/03/fat-boy-phillies-menu

Angry Korean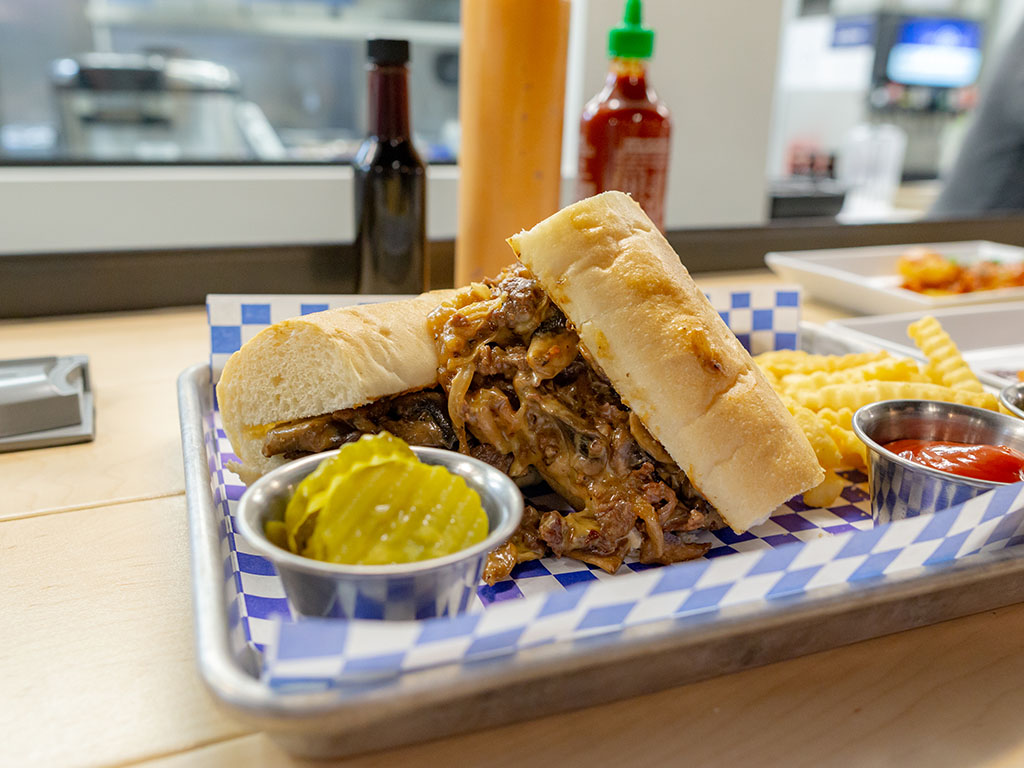 How about something a little more exotic? This cheesesteak from South Jordan's Angry Korean uses marinated bulgogi beef for to amp up the flavor profile. Served on sturdy bread and alongside an ample mountain of salty crinkle cut fries – this is one not to miss.
11587 District Main Dr Suite 300, South Jordan, UT 84095
(801) 307-8300
facebook.com/theangrykorean/
DP Cheesesteak
One of the first real Philly cheesesteak meccas in town, and no with three locations in SLC, South Jordan and Lehi.
SLC | 83 E 300 S, Salt Lake City, UT 84111 |  (801) 883-8966
South Jordan | 1665 Towne Center Dr #1, South Jordan, UT 84095 | (801) 878-8450
Lehi | 1626 E Ste L101, Timpanogos Hwy, Lehi, UT 84043 | (385) 352-7901
American Fork | 933 W 500 N, American Fork, UT 84003 | (801) 763-0976
dpcheesesteaks.com

Moochies
While we're not sure who was the very first restaurant to offer the cheesesteak in SLC – Moochie's is probably the most famous – having appeared on the Food Network TV channel. Their cheesesteak is still one of the very best in SLC.

SLC | 232 East 800 South, Salt Lake City, UT 84111 | (801) 596-1350
South SLC | 2121 South State St, South Salt Lake City UT 84111 | (801) 487-2121
Midvale | 7725 South State, Midvale, UT 84047 | (801) 562-1500
Lehi | 380 North 850 East, Lehi, UT 84043 | (801) 766-8855
moochiesmeatballs.com

Grinders 13
Among a deli-sub menu of hot and cold sandwiches you'll find three "steak grinders" topping the list of sandwiches: the cheese steal, pepper steak and Philly Steak. All offered in six and ten inch versions. All under $10.
SLC | 1618 State St, Salt Lake City, UT 84115 | (801) 467-3676
West Valley City | 2125 3200 W, West Valley City, UT 84119 |  (801) 973-6489
grinders13.com

Our sponsors and this page
This page may contain information about one of our sponsors. We only work with the very best businesses in the state, and routinely turn down offers to work with businesses we don't enjoy. If we can't hand on heart recommend them - they can't be a sponsor.
At this time we have the following sponosrs: Avenues Proper, BGR Sugar House, BTG, Caffe Molise, Craft by Proper, The Dough Miner, Downtown Alliance, Feldman's Deli, Flanker, Garage On Beck, Hearth And Hill, Hill's Kitchen, Kao Thai, Kin Sen Asian Noodle Bar, Kyoto, Laziz Kitchen, Log Haven, Oasis Cafe, Pirate O's Gourmet Market, Proper Brewing, Proper Burger, Scion Cider Bar, SLC Eatery, Squatter's Downtown Salt Lake City, Stoneground Italian Kitchen, Urban Hill, Wasatch Brew Pub Sugar House, Whiskey Street, White Horse.
I encourage you to Google any of our sponsors and see the stellar reviews on multiple sites that they enjoy. For a list of all our current and past relationships see our partnership history page.