Scroll through Instagram and you're likely to see plate after plate of loaded fries, heaving fried chicken sandwiches and desserts aplenty – but what about healthy food?
The following list are our favorite spots in Salt Lake City to enjoy a healthy meal.
1 – Laziz Kitchen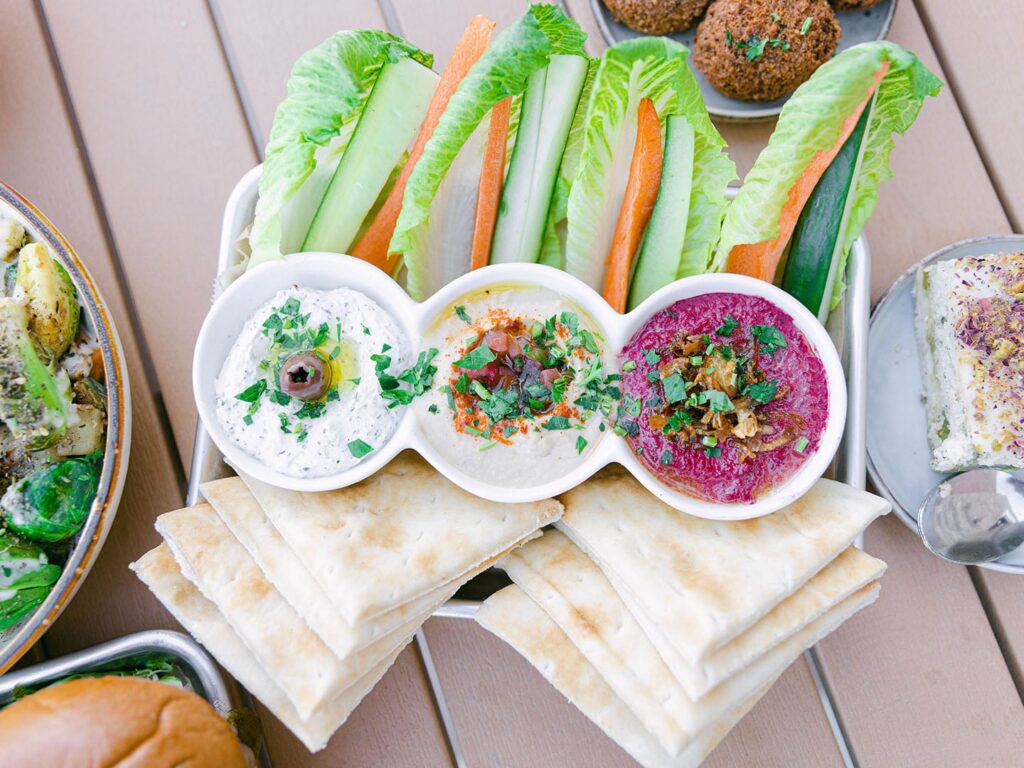 Now with two locations in SLC (Central 9th and Midvale) this Lebanese-focused restaurant offers some of the very best Middle Eastern cuisine in Utah. Start with the pictured trio sampler – our favorite is the vibrant roasted beet dip – before moving onto a selection of wraps, salad bowls and platters. All lean into big, bold flavors like earth za'atar and sharp sumac. Both restaurants also have great wine and beer lists, making them equally adept for a lingering lunch or fun dinner!
912 Jefferson St W, Salt Lake City, UT 84101 | (801) 441-1228
1076 Fort Union Blvd, Midvale, UT 84047 | (801) 849-8887
lazizkitchen.com
2 – Kao Thai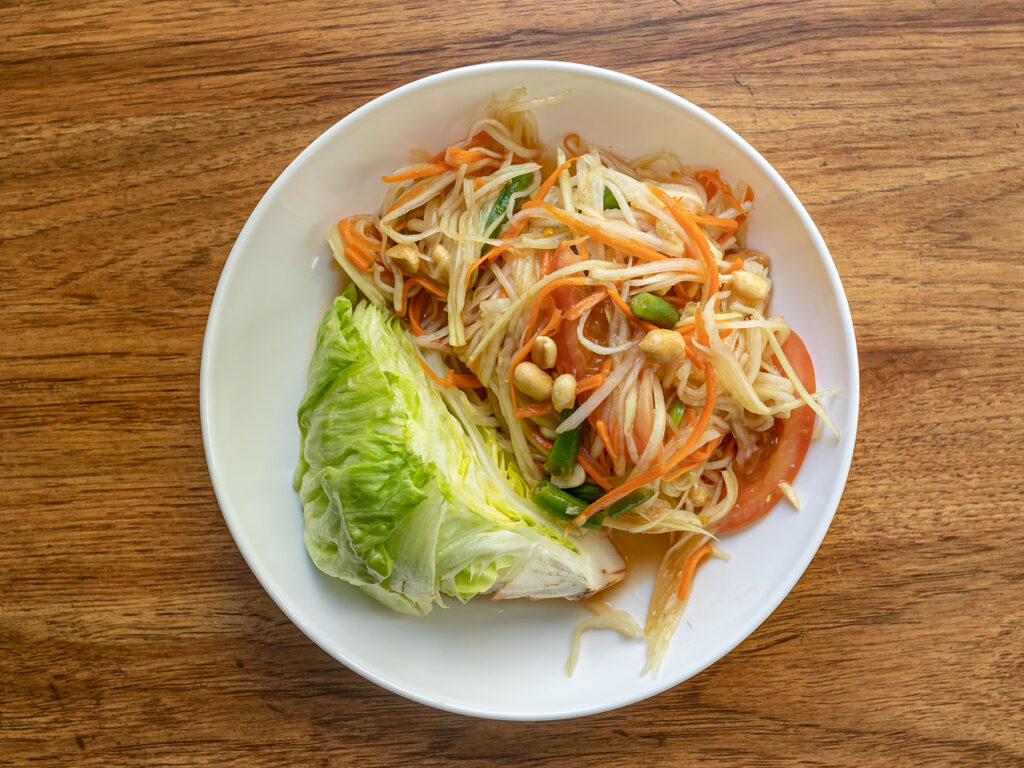 Tucked away on the East benches of Millcreek, you will find Kao Thai, a fabulous Thai restaurant. Inside the well appointed modern space, you will find both authentically cooked Thai classics, as well as contemporary spins too – Thai ceviche anyone?
The owners have been cooking away on the SLC dining scene for many years at a variety of restaurants you've probably enjoyed, and are now cooking up a great menu at Kao Thai. As you'd expect from any Thai restaurant, the menu is replete with a variety of fresh, vibrant and deliciously healthy dishes – like the pictured papaya salad.
3011 E 3300 S, Salt Lake City, UT 84109
(385) 202-7257
kaothai-slc.com
3 – Beirut Cafe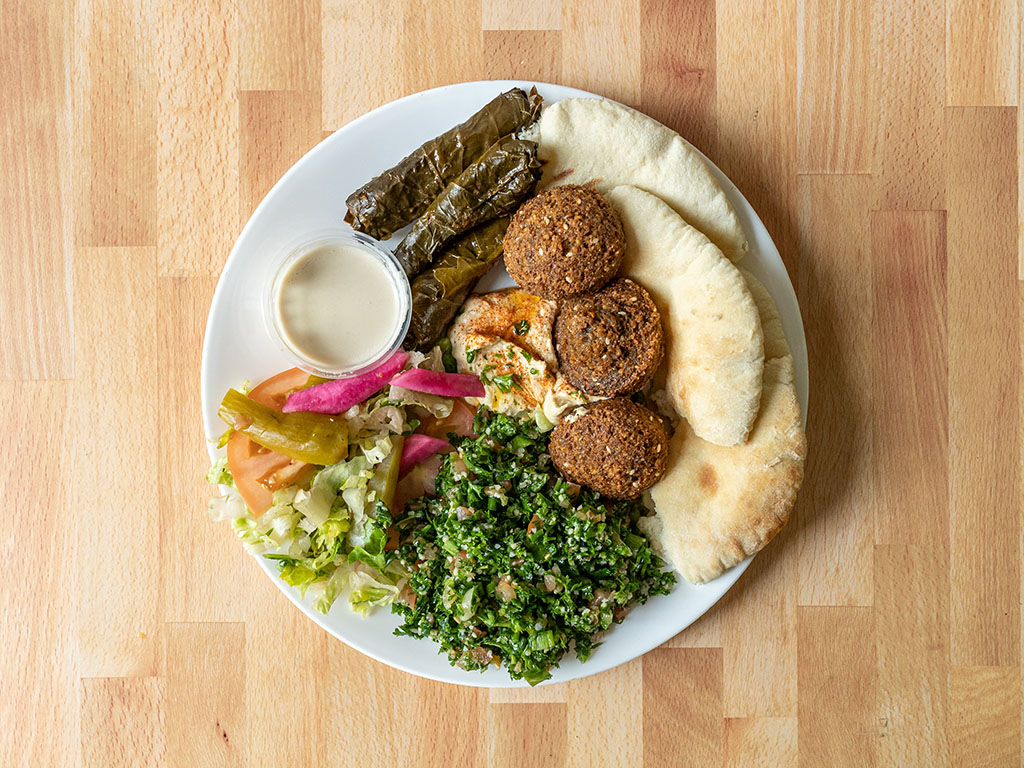 This Lebanese restaurant in Cottonwood Heights has a range of healthy and nutritious menu items. Our favorite is the picture veggie combo and costs under fifteen bucks. It's loaded with falafel, tabbouli, salad with pickles, stuffed grape leaves, hummus and tahini sauce.
1326 E 5600 S, Salt Lake City, UT 84121
(801) 679-1688
beirutcafe.com
4 – Pho 777
I can't think of a more nourishing dish than Vietnamese pho – a soothing broth replete with a myriad of proteins and veggies. It's surely a super food? At any rate the best pho for our money can be found at this West Valley City mom and pop. Check out our full story that covers Pho 777 here.
1835 W 3600 S Suite A, West Valley City, UT 84119
(385) 528-0189
5 – Pago On Main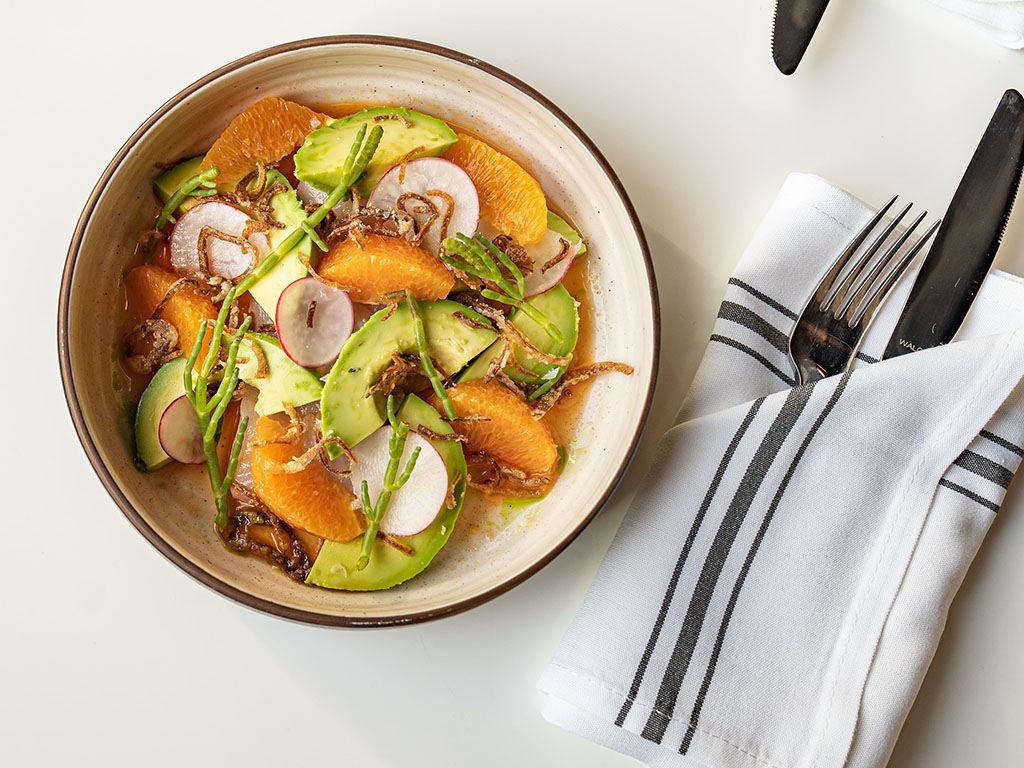 Scott Evan's signature restaurant made it's second mark on downtown SLC's Main Street – and with it – brought it's reputation for excellent farm-to-table fare. That means a careful nf considered approach to fresh veggies and local meats. The menu is stacked with smart, healthy choices.
41 S Main St, Salt Lake City, UT 84111
(801) 441-2955
pagoslc.com
6 – Grid City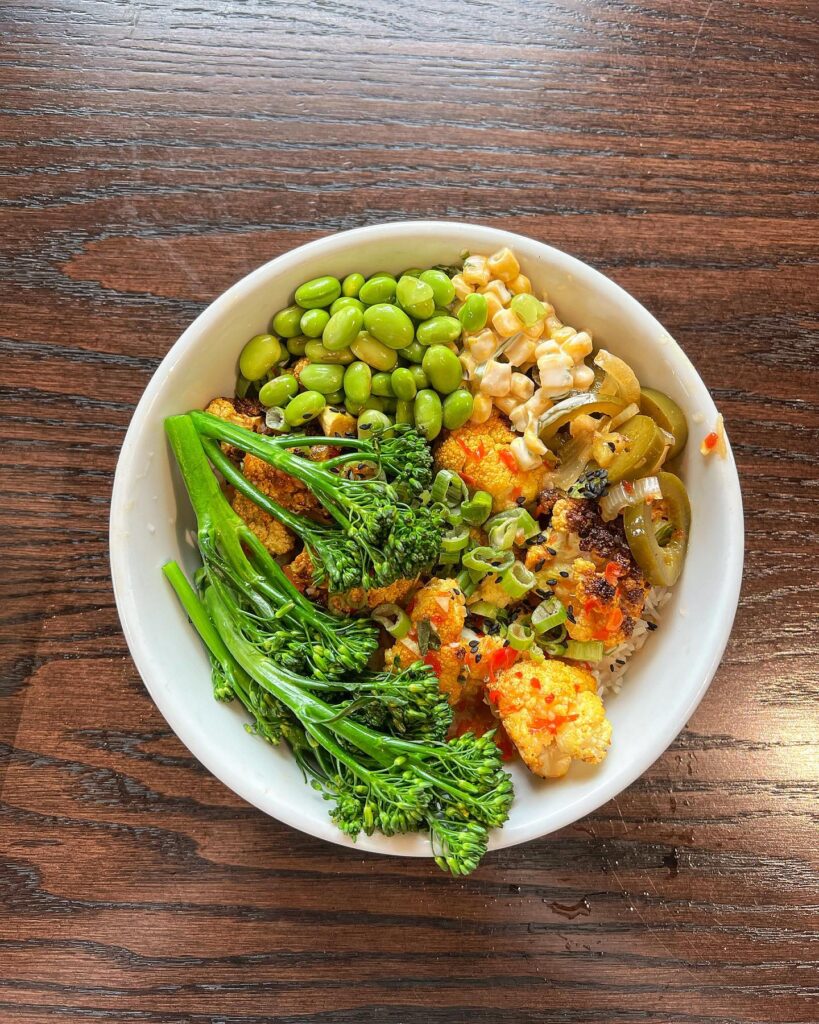 South Salt Lake's Grid City is well known as one of the very best breweries in Utah – but did you also know the menu is loaded with nutritious eats? Of course there's the waistline watching standards like burgers and fish and chips, but delivery a little deeper and you will find their Bangkok bowls, hefty compositions of veggies and proteins!
333 2100 S, South Salt Lake, UT 84115
(801) 906-8390
gridcitybeerworks.com
7 – Costa Vida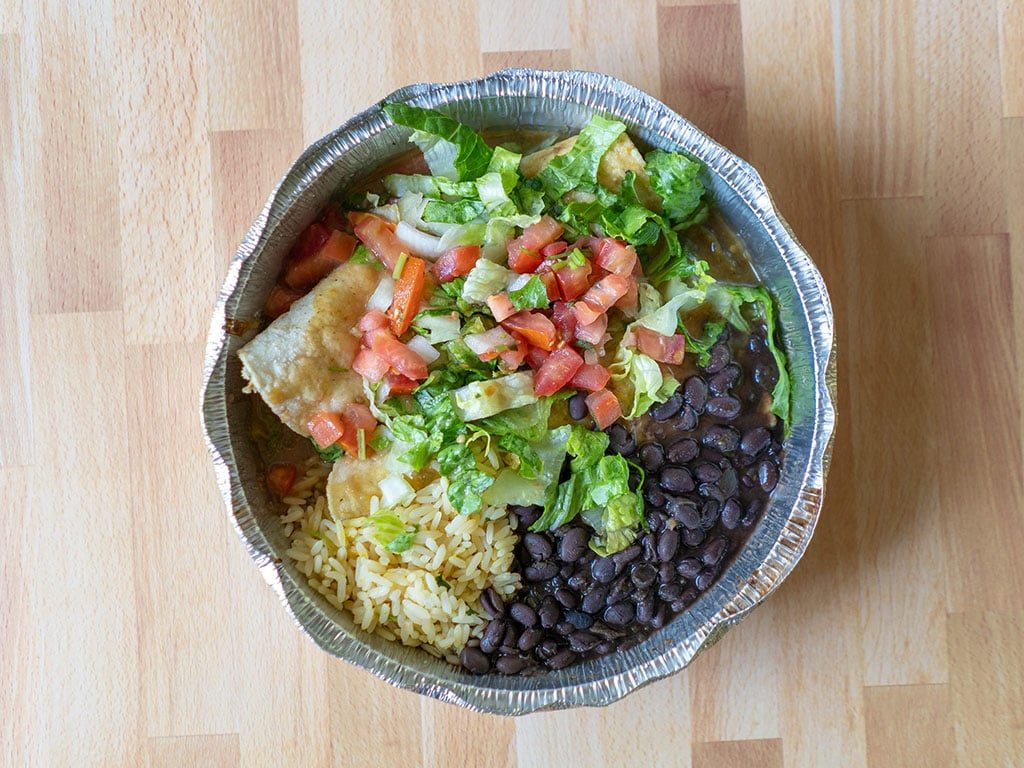 Yes, we know it's a chain, but when a chain delivers the goods – we're in. Costa Vida is perfect when you're in a rush and want the convenience of fast food – but not the carbs and fat. Everything on the menu at Costa Vida is customizable too, more of this, less of that, exactly as you want it; always prepared at light speed too.
8 – Freshies Lobster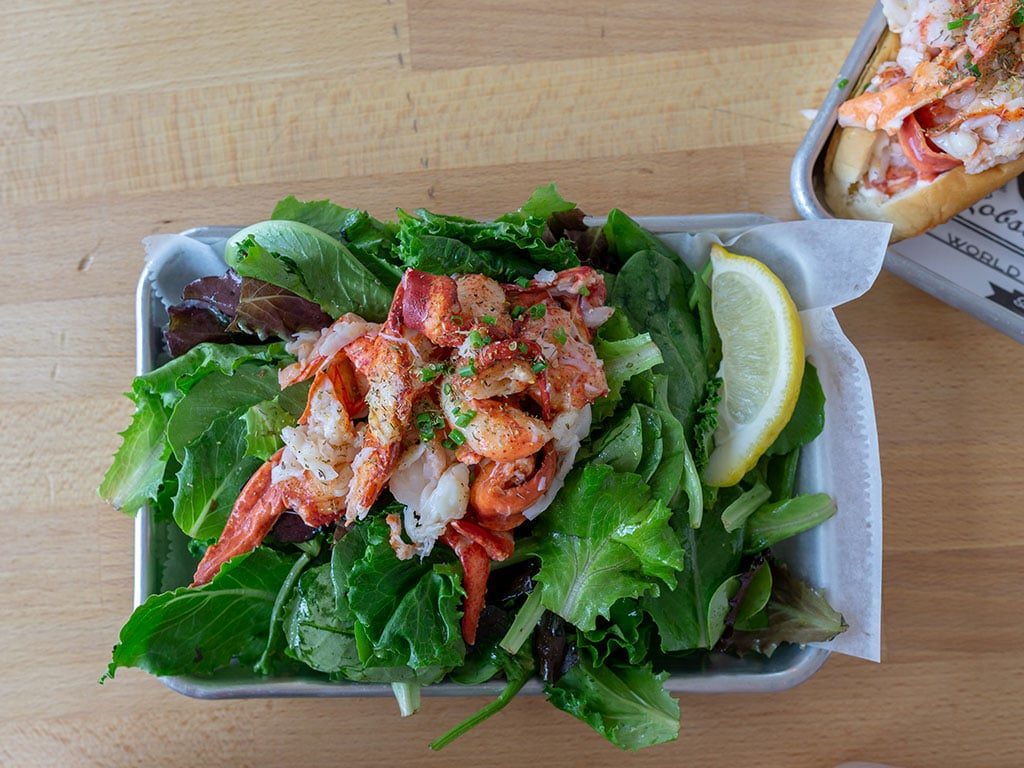 Pass on the mayo laden rolls and instead opt for a salad at this seafood spot. Order up their fabulously fresh lobster as a salad, skip the potato chips and you have a lunch or dinner option that's both decadent and decent on the waist!
356 E 900 S, Salt Lake City, UT 84111
(801) 829-1032
freshieslobsterco.com
9 – EJO Korean BBQ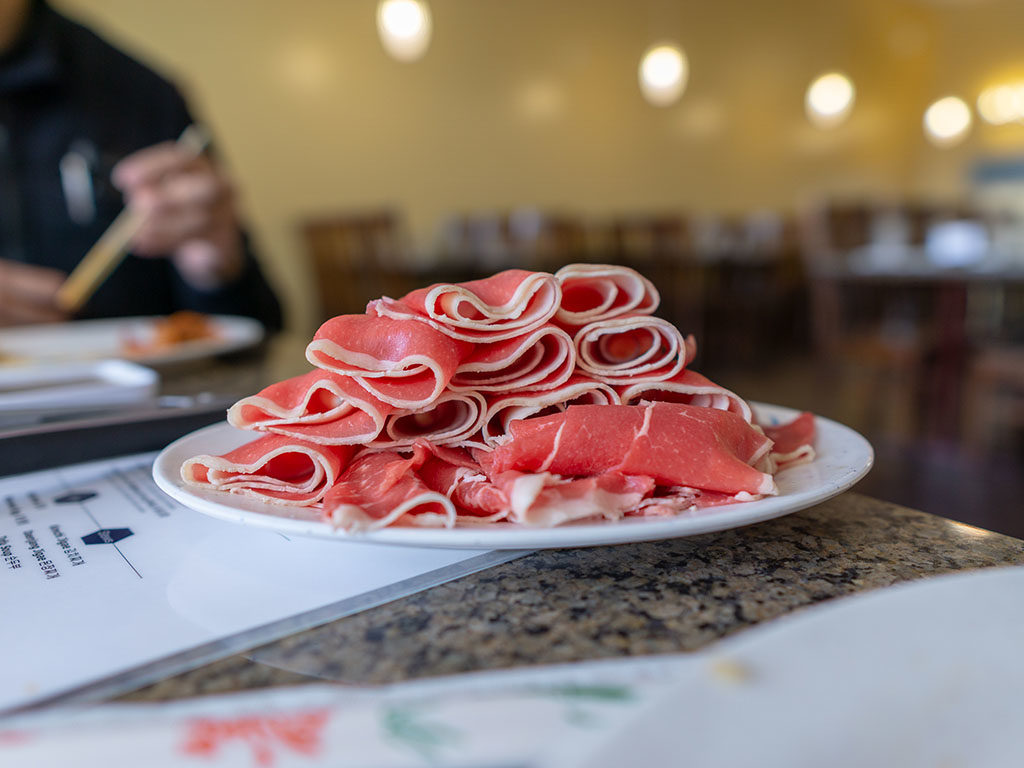 Korean BBQ makes the perfect choice for those dabbling with Keto diets. You need to be cautious of certain marinated meats, but the better places in town have a wide selection of quality meats that you cook up table side with minimum carbs or calorie. Our pick for the best meats in town is this South Salt Lake hot spot – pun intended.
633 E 3300 S, Salt Lake City, UT 84106
(801) 474-0047
ejokoreanbbqut.com
10 – Sushi Groove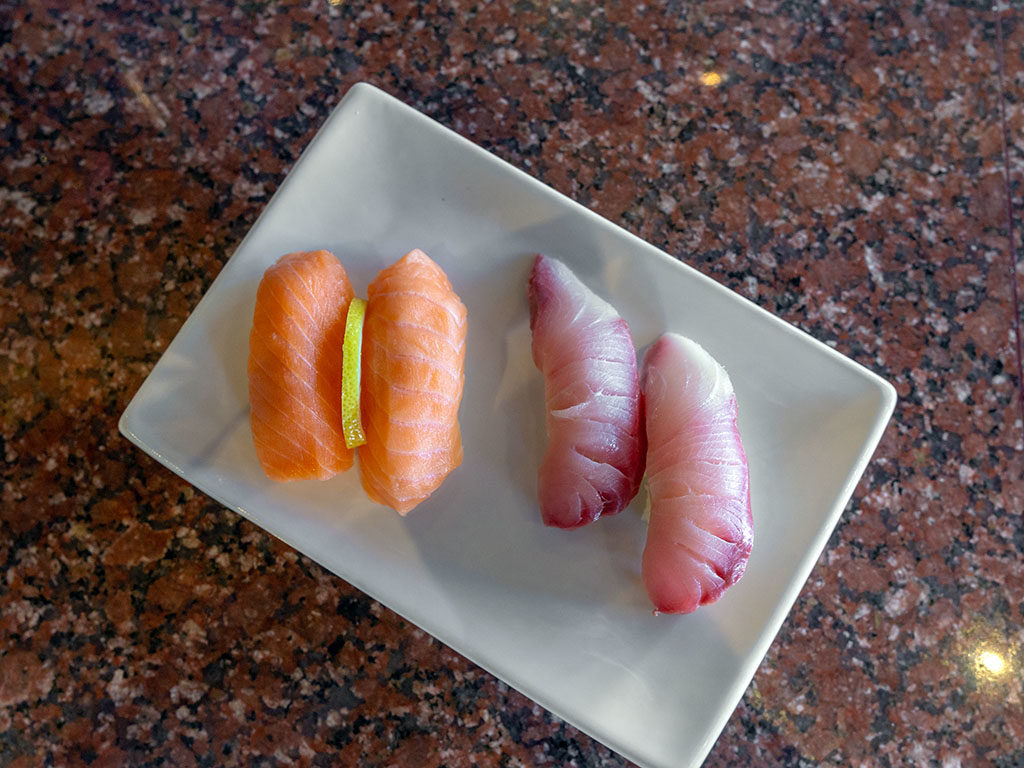 Forget taco Tuesdays. Our pro tip is to head down to this Sugar House restaurant instead. Grab a seat at the sushi counter and enjoy $2.50 Tuesdays where all nigiri is just $2.50 (two pieces). You didn't read that wrong, EVERY nigiri is just $2.50 all day long. Tuesdays are also one of the main delivery days for Sushi Groove as well – so you'll find plenty of fresh and special cuts too.
2910 Highland Dr., Salt Lake City, UT 84106
(801) 467-7420
sushigroove.us
11 – FAV Bistro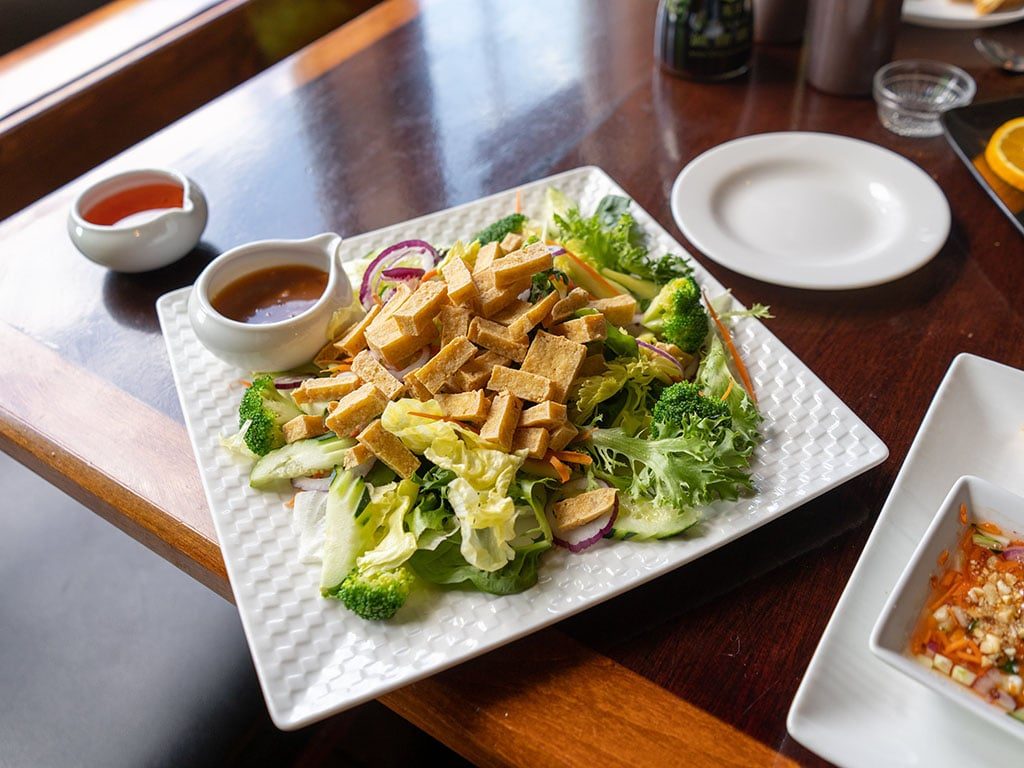 Owner Anny Sooksri is the self-styled "tofu Queen" and we're not going to argue with her. All of Sooksri's restaurants offer a range of fabulous Thai fare, including bright and vibrant salads that are packed with flavor, but not the calories!
1984 E Murray Holladay Rd, Holladay, UT 84117
(801) 676-9300
bestthaifoodinutah.com