Taqueria 27
Many moons ago, chef and owner Todd Gardner stepped down as head chef at downtown's Z'Tejas restaurant to break away and create the taqueria of his dreams. Skip forward to today and Gardner's dream has expanded into an empire across the Northern Wasatch. Here you'll find an array of modern, creative tacos ably matched by a great bar selection.
Greek Souvlaki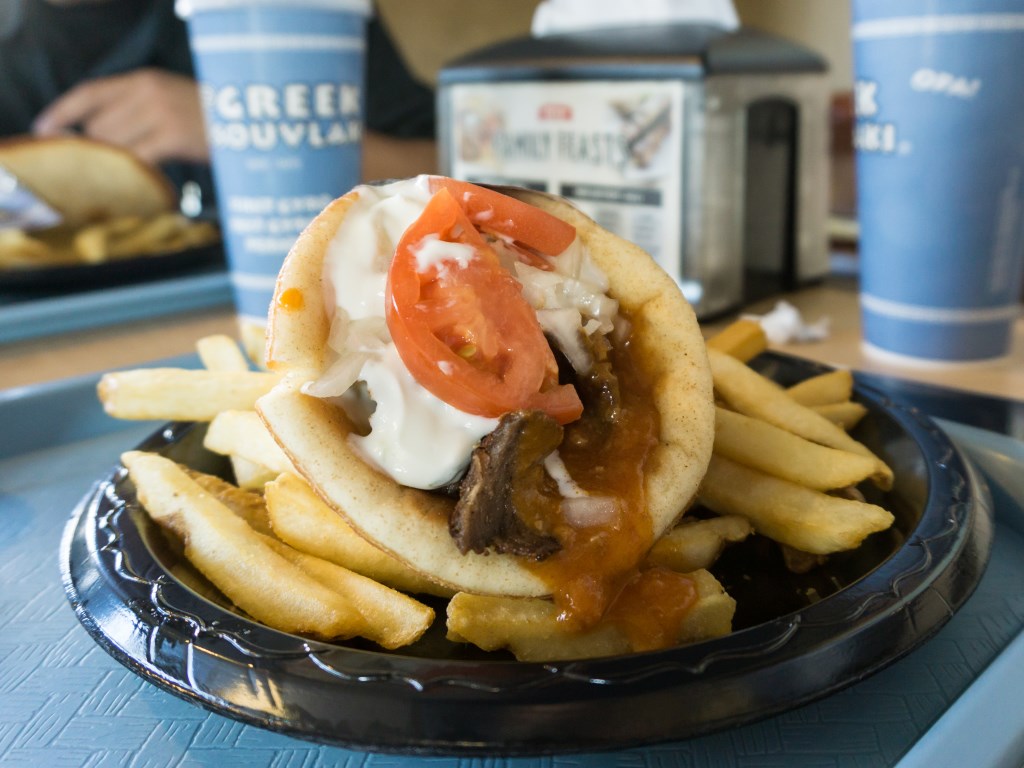 Wherever you find yourself in Northern Utah, you can be sure you'll never be too far from fantastic Greek fast food; Lehi is no exception, being home to one of the best Greek operations in town, Greek Souvlaki. You'll find all your Athenian favorites like juicy souvlaki and lush gyro plus plenty of other solid options like burgers and fries too.
2975 Club House Dr, Lehi, UT 84043
(801) 768-9090
greeksouvlaki.com
El Mexiquense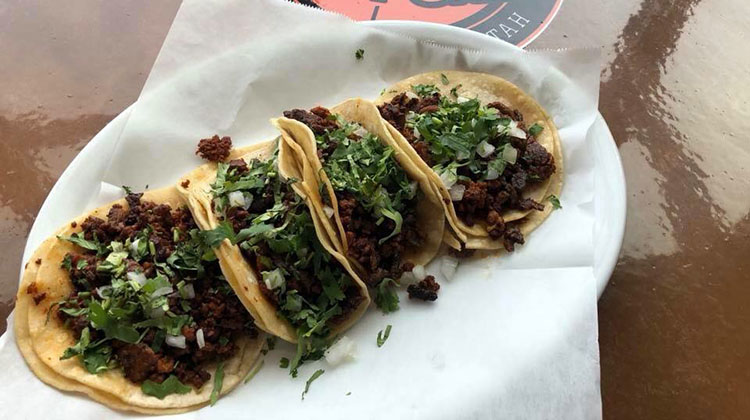 This popular local Mexican restaurant has a small handful of locations, with one right in the heart of Lehi. Fans of Mexican cuisine will want to head right to the al pastor; juicy, marinated and spit roasted pork – the stuff of fevered dreams. El Mexiquense claims to have some of the best in the state and we wouldn't argue with them.
50 N 1200 E, Lehi, UT 84043
(801) 756-3744
elmexiquensegrill.com
Tsnuami
One of the better sushi restaurants in Utah, now with a location in Lehi. Not only does Tsunami offer a creative range of fun maki rolls, they have dependably solid nigiri and sashimi too. Whats more the restaurant also offers plenty of cooked entrees too, everything from steak teriyaki through chicken katsu and baby back ribs.
1616 W Traverse Pkwy, Lehi, UT 84043
(801) 770-0088
tsunamiutah.com
One Man Band
In business for decade after decade tells you a lot about a restaurant. With more than two decades experience of serving up classic American cuisine, you just know the kitchen at One Man Band has everything dialed in. The menu here is breakfast all day long packed with picks such as Hank's Country Breakfast – country fried steak, two eggs, and hashbrowns served with a buttermilk biscuit and country gravy.
1220 E Main St, Lehi, UT 84043
(801) 766-0553
facebook.com/One-Man-Band-of-Lehi-170925649607378/
The Rising Bun
This Instagram worthy restaurant – both the food and pristine space – serves up a modern twist on various Asian classics. You'll find a stack of steamed buns with fun fillings alongside creative salads, ramen and poke bowls. Pictured above are the Comrade Fries – fries topped with kalua pork, chili-hoisin sauce, pork-belly aioli, scallions and lime!
3725 North Thanksgiving Way, Lehi, UT 84043
(801) 331-8251
therisingbun.co
Ramen930
Ramen is all the rage across the nation and here in Utah. Just one of a myriad ramen options is right here in Lehi. The concept here is fast casual, order at the counter and your food will be ready ASAP. The design is bold and bright and the flavors happily match.
2975 Club House Dr, Lehi, UT 84043
(801) 753-7979
slcmenu.com/2018/03/19/ramen-930-menu/
Laid Back Poke Shack
LBPS specializes in just one thing – yep you got it – poke. This Hawaiian seafood dish is offered in both set options and build your own varieties, for when you want something just the way you want it. The restaurant also offers chicken and pork proteins too.
1851 W Traverse Pkwy, Lehi, UT 84043
(801) 901-6397
laidbackpokeshack.com
Popeyes Louisiana Kitchen
O.k. we know, we know, it's a chain. But wow, when the kitchen's on form, this is one of our favorite chains in the land. Popeyes has some of the hands down best fried chicken anywhere – and you can find one of the very few locations in Utah, easily accessible in Lehi.
3699 North Thanksgiving Way, Lehi, UT 84043
(801) 768-2164
locations.popeyes.com/ut/lehi/11400/
Zao Asian Cafe
One more chain, and another home grown one that focuses on healthy eating. Zao takes familiar Asian flavors and fuses them together at warp speed. Seriously, as you move down the line building your order to spec, you'll be blown away by how fast it all comes together. Choose from tacos, salads, bowls or banh mi, and do so at a great price too.
1249 E Main St #100, Lehi, UT 84043
(801) 331-8779
zaoasiancafe.com
Our sponsors and this page
This page may contain information about one of our sponsors. We only work with the very best businesses in the state, and routinely turn down offers to work with businesses we don't enjoy. If we can't hand on heart recommend them - they can't be a sponsor.
At this time we have the following sponosrs: Avenues Proper, BGR Sugar House, BTG, Caffe Molise, Craft by Proper, The Dough Miner, Downtown Alliance, Feldman's Deli, Flanker, Garage On Beck, Hearth And Hill, Hill's Kitchen, Kao Thai, Kin Sen Asian Noodle Bar, Kyoto, Laziz Kitchen, Log Haven, Oasis Cafe, Pirate O's Gourmet Market, Proper Brewing, Proper Burger, Scion Cider Bar, SLC Eatery, Squatter's Downtown Salt Lake City, Stoneground Italian Kitchen, Urban Hill, Wasatch Brew Pub Sugar House, Whiskey Street, White Horse.
I encourage you to Google any of our sponsors and see the stellar reviews on multiple sites that they enjoy. For a list of all our current and past relationships see our partnership history page.