Purchasing seafood and shellfish online isn't the daunting or dangerous undertaking you might think. With blast chilling and rapid overnight shipping services you can have impeccable fish landed on your doorstep, with the minimum of fuss.
If you're concerned about the quality or safety of frozen fish I wrote a story on frozen fish and why it's much better than you think. Check that story out here here. The short story is frozen seafood and shellfish can be just as good as the fresh stuff – if you know where to shop that is.
With that in mind, here are some quality online stores that sell high quality frozen fish. Please note the links below might be affiliate links – we get a small referral fee when you make a purchase.
Just four steps separate you from some of the freshest, tastiest Alaskan seafood available. Everything Catch Sitka Seafood delivers is fished using wild using hook-and-line sustainable fishing practices, immediately iced, processed dock-side by artisans, blast frozen to lock in flavor and sent straight to you. Alaskan seafood is some of the very best in the world – and CSS's is backed by a 100% satisfaction guarantee too. Check em out here. If you make a purchase we get a referral fee.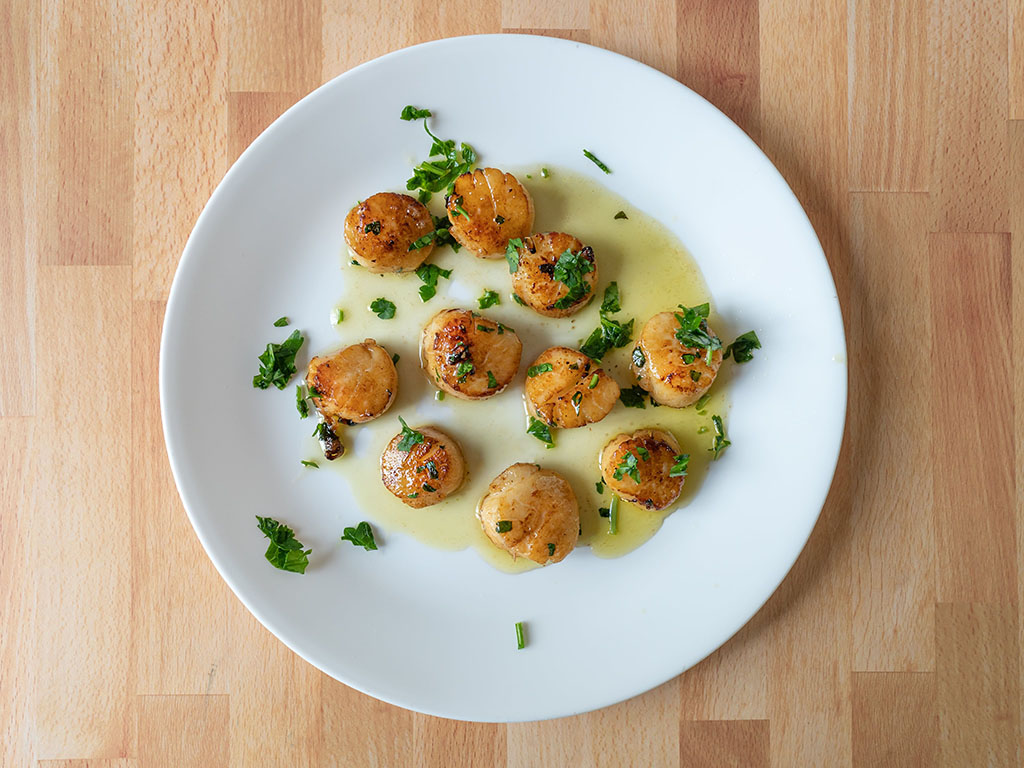 Wulf's are headquartered in the heart of Boston's Seaport District, and from there they'll ship some absolutely fabulous products direct. Their inventory is diverse and unique featuring items like the UK's ChalkStream Foods – championed by the likes of Jamie Oliver. Redfish, Kampachi, Caviar, Halibut, Sole, the list goes on and on.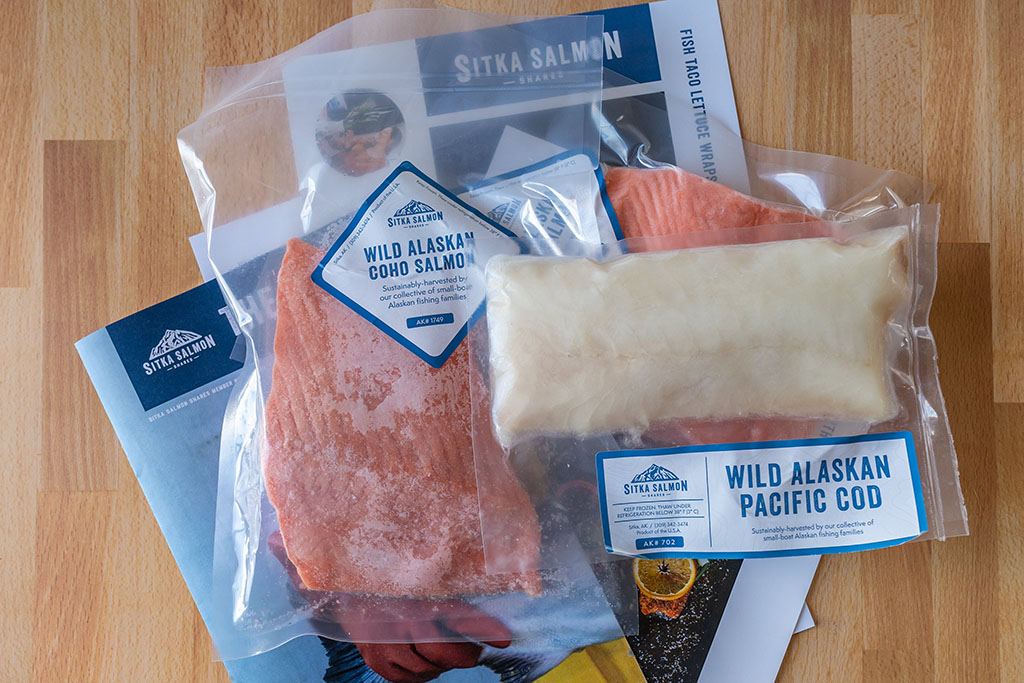 This Alaskan based company ships only the very best wild caught, sustainable seafood. Indeed, you won't find any farmed fish at all – as that's illegal according to Alaskan state law. The result of that is some of the most pristine and beautiful fish on the planet. Sitka's is an exceptional product and changes with the season; signup to their monthly box and sit back as beautiful salmon, cod and more lands on your doorstep each month.
This Utah based specialty market has one of the best selections of conservas (tinned seafood) I've seen anywhere – and they ship nationwide. Don't worry this isn't the cheap and cheerful tinned tuna of your childhood, this is quality seafood from some of the best producers in Europe – a place where preserved seafood has been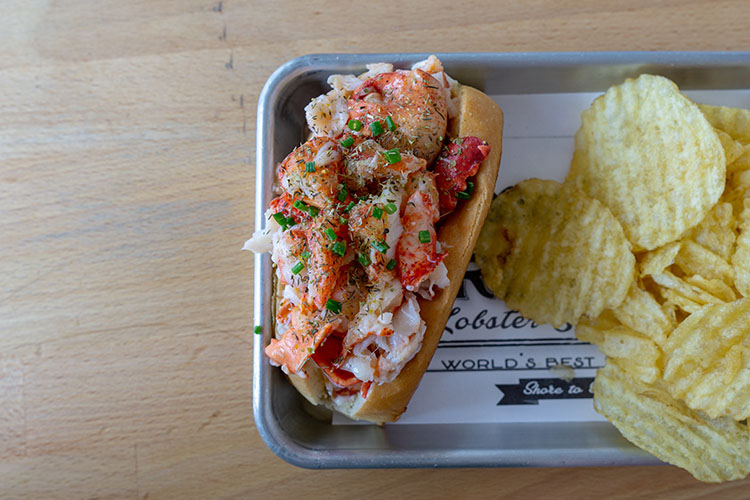 Want to create a restaurant quality lobster roll like the one above, in the comfort of your own home? Now you can. Get Maine Lobster overnight the real deal direct to you. There are a number of options including a composed packaged with everything you need to make eight lobster rolls. The price per roll works out about the same as a quality restaurant offering too.
After three decades supplying fish and seafood to the some of the top natural and premium grocery companies in the US – Sizzlefish began offering their premium seafood direct to consumers – right to their door.
Sizzlefish ship their product frozen using dry ice, and have an impressive wildcaught and farmed inventory that ranges common catches like tuna and salmon all the way through to walleye, catfish and grouper. The business also offers subscription boxes too.
Why should I buy seafood online?
Your local grocery store might look like a fine option, but the truth is very few non-specialist retailers will supply seafood of the highest quality. Much of what you find in grocery stores is low quality, farmed fish. For a real deep dive into many of the issues with seafood I recommend reading the book "Real Food, Fake Food" – check it out on our foodie book guide here.