Whether you're looking to celebrate an anniversary or birthday or maybe even pop the big question – these spots will all put a smile on your partners face. The restaurants on this page are the most romantic spots you can find in SLC. Read the romantic restaurants guide.
Leave your attitude at the door. This list of fun restaurants in Salt Lake City take their food seriously, but that's it. From hands on messy eating to dining in fun locations, every one of these restaurants is a guaranteed fun time.
The best ingredients, top service, stellar environs and pitch perfect wine lists – only the best will do. This list offers the very best of SLC's top dining spots. Read the fine dining guide to Salt Lake City.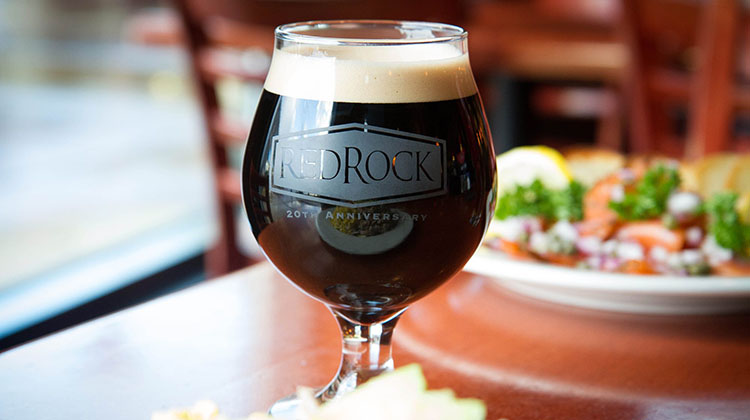 The classic American brewpub is well represented here in Utah – and thankfully – with plenty of award winning brewers as well! Check out our list of the unmissable brew pub spots around SLC. Read the full guide to brewpubs in SLC.
April through October – well if we're lucky – the sun is usually shining bright here in Utah. Enjoy the very best al fresco dining and check out this list of the best patios in SLC. See our full guide to the best patio dining in SLC.
Sometimes you want more than average fast food – but you still want drive thru convenience. This list rounds up all the non-chain drive thru restaurants we know about in Salt Lake City.
Contrary to what you might have heard, there are plenty of fine watering holes in Salt Lake City. Don't let the naysayers tell you otherwise; we have everything from funky dive bars, cool neighborhood spots through to trendy cocktail bars and more. Check out our guide above for more info.
From company get togethers through to parties or special dinners – sometimes you need a private dining space. This is our guide to the best private dining spaces at SLC restaurants.
Feeling REALLY hungry? Really don't want to make the wrong decision for dinner tonight? Not a problem. Our list of SLC buffets and AYCE restaurants are sure to fill you up – and then some!
In the mood for something with bags flavor, but not quite sure what? This list of ten great Asian restaurants in Salt Lake City should give you plenty of inspiration; taking in Vietnamese, Chinese, Korean, Japanese and Thai. Check out the guide here.