For our first It's A Wrap of the year – a bumper edition – recapping both December and January's odds and ends. First up, what went down at the last couple DABC meetups.
At the December meeting Thai Archer in Salt Lake City was sadly denied a limited service restaurant license (beer and wine) due to a proximity issue – being a mere 68ft from the Mc Kee Language School. Despite a well argued case from Thai Archer's legal counsel that the school did not meet the definition of a community location, commissioners did not see eye to eye with the argument. Ultimately the commission felt the spirit of the law was in regards alcohol being served in close proximity to children and the application was denied.
The same issue reared its head again more forcefully in January with liquor lawyer Tanner Lennart asking commissioners to precisely clarify how a community location is defined. Lennart, representing future bar license hopefull's Foxhouse, sought to gain at least a yay or nay for the business in regards its proximity to another possible community location. Commissioners demurred on the request and refused to state on record their thoughts of what does and does not meet the standard for a community location. Instead of setting shaky precedent, the commission referred the matter to the legislature, hoping for more clarity to be laid out in regards the current murky situation.
Also in January's meeting, Draper's popular and well regarded OAK Wood Fire Kitchen lost their full service liquor license. The loss of licensing, due to an apparent error in paperwork during renewal in September 2019 means the restaurant can no longer pour the good stuff. Commissioners indicated that DABC staff would work with the business expediently to review the matter and move forward. Hopefully OAK Wood will be back on the docket at February's meeting for approval of a new license.
Lastly, bar licenses, we told you to watch this space last year. 2020 is going to be a tough year for those hoping to open a new bar. As of January 2020 the state of Utah has just ONE full bar license available and eight applicants lined up eagerly waiting to receive it (see below). At the January meeting, the commission decided to indefinitely hold the license given the pending litigation; you might recall last years issue with the courts reversing a DABC decision, leaving the state in the curiously situation of having -1 bar licenses.
Current business on the wait list includes: Redemption (Herriman), Grid City Beer Works (Salt Lake City), Jackson's Base Camp (Park City), Calavera Cantina (Salt Lake City), Venus Club (Tooele), Garage Grill (Herriman), Fox House (Salt Lake City), Fife Brewing Company (Salt Lake City). The next license predicted to become available is in March, with scant sign of things improving afterward either. Lots of eyes will be on the legislature for a variety of reasons in the 2020 session.
DABC news
Full service licenses (beer, wine liquor)
Wing Nutz, South Jordan
Bangkok House Too, Moab, conditional
Texas Roadhouse, South Jordan, conditional
Localz Bistro, Sandy, conditional
Stagecoach Grille, Springdale, conditional
Limited service license (beer and wine)
Sushi Monster, West Valley City
Tandoor Indian Grill, Provo
Mariscos Culiacan, Salt Lake City
Hapa Sushi Japanese Cuisine, American Fork
Crane Garden Asian Bistro, Payson, conditional
Kabuto Sushi, St George, conditional
Elevo, Salt Lake City, conditional
Eggs in the City, Salt Lake City, conditional
Banana Blossom Thai Cuisine, St George, conditional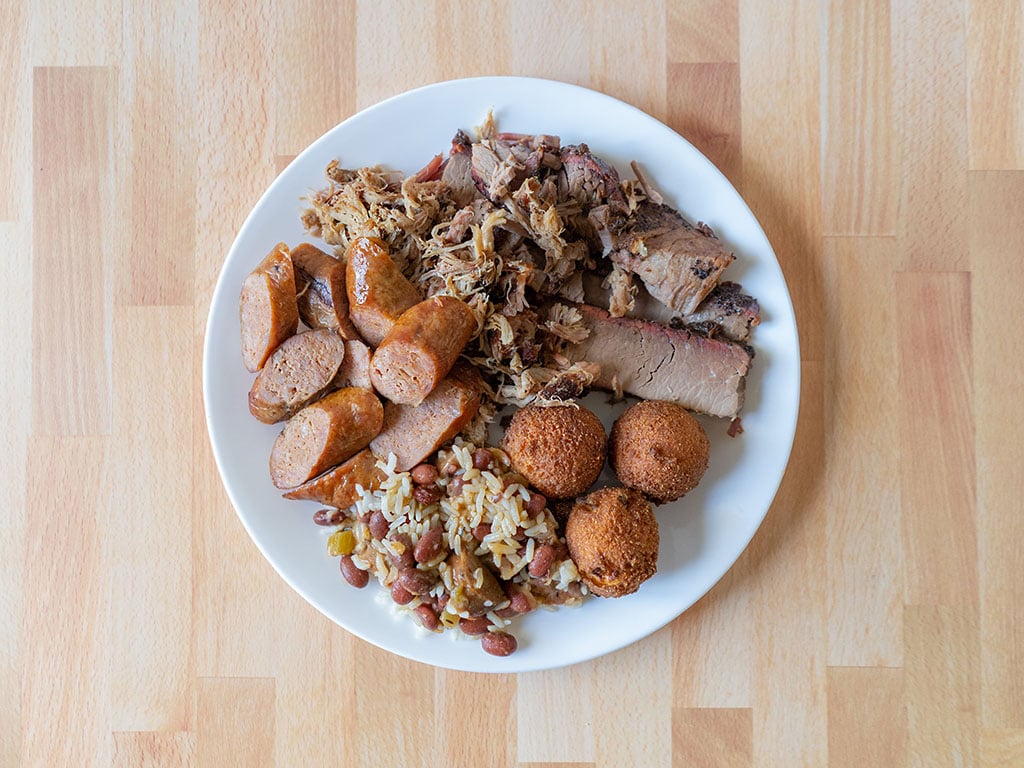 Bowman's Cowboy Kitchen, Cedar City
Kuna Bistro, Eden
Kao Thai, Salt Lake City
Salina Happy Hours, Salina, conditional
R & R BBQ, Midvale, conditional
Burgers and Barley, Park City, conditional
Root'd Cafe, Salt Lake City, conditional
Others
Both Bewilder Brewing and Grid City Beer Works received manufacturer brewing licenses that became valid as of started January 1st; the latter also was approved for a package agency license too. You can see our write up on Bewilder here. Meanwhile up in Park City Old Town Cellars received a manufacturer winery license, also valid as of January 1st.
Junction Pizzeria & Grill (Midvale) and Caleo Restaurant (Midvale) both received beer only restaurant licenses while Grid City, The Venus Club (Tooele) and Duces Wild all received beer only tavern licenses (the latter as a SOB – sexually oriented business license).
Restaurant closures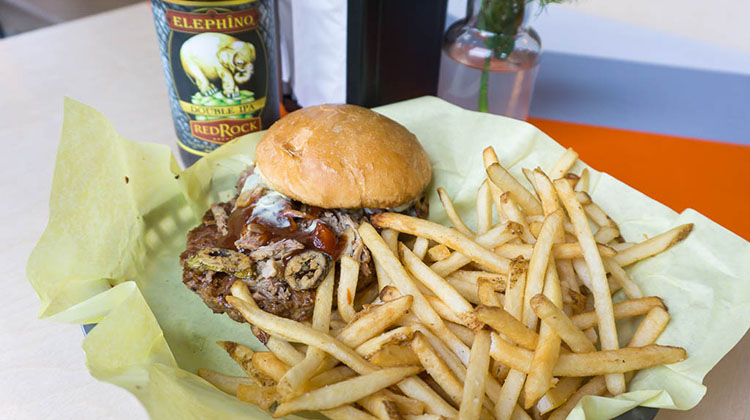 Sicilia Mia
The downtown location (10 E Broadway) of Sicilia Mia quietly faded away this month. I'm not aware of any formal announcement from the business itself, which has otherwise been on an explosive growth curve. Indeed the group's higher end concept, La Trattoria Di Francesco, opened with quite a bit of fanfare and celeb spotting this month.
Village Inn
With parent company American Blue Ribbon Holdings declaring bankruptcy, multiple Village Inn locations around the state have now closed. Fox 13 reports here.
The Dayroom / Ems
Over in the Capitol Hill neighborhood, popular local bistro Em's has now shuttered. Em's, most recently adding on The Dayroom cafe concept, has long been popular with local. The restaurant has long been notable for owner Emily Gassmann's eclectic cooking and menu. Expect the restaurant to return in several months time, remade as Arlo, a new restaurant from chef (and new owner) Milo Carrier.
Chedda Burger Lehi
The Lehi location of Nick Watt's burger truck, made bricks n mortar good, is now closed. No word from the business on the particulars, but those seeking one of the creatively loaded burgers can still look to their Gateway and Foothill locations for their fix.
Sushi Express
Despite largely glowing reviews across the board, this Sandy sushi spot has also now departed for pastures new.
Beltex Meats scoops gold at Good Food Awards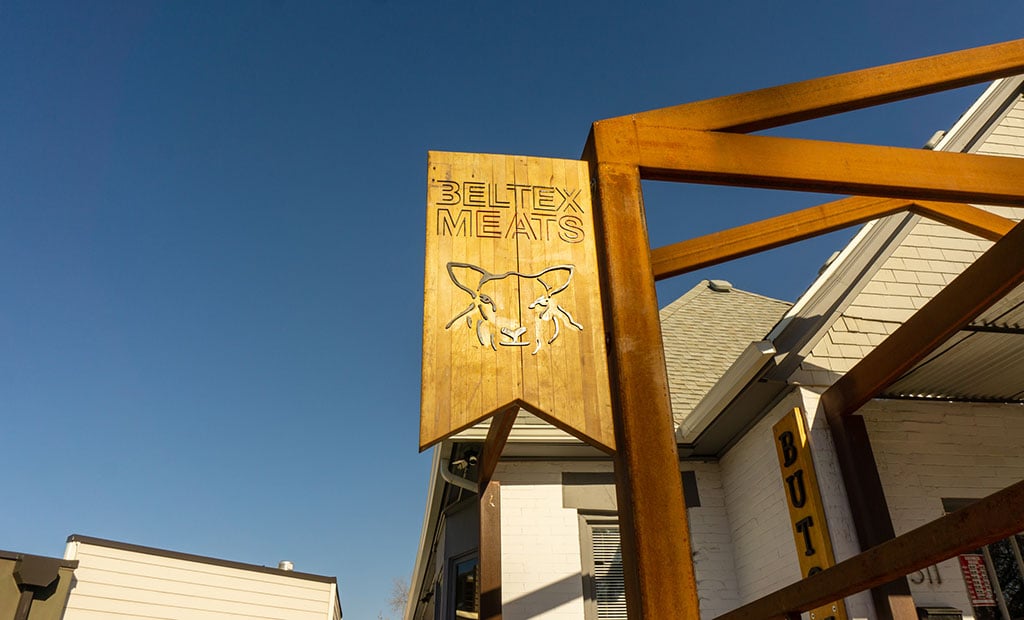 Once again, Utah's very best butcher secured something no other business in Utah has achieved this year – being awarded a prized Good Food Award. Here's the full info via their release:
Beltex Meats, open since 2015, is located in the Liberty Park neighborhood at 511e 900s in a renovated old white brick home. Beltex proudly features exclusive locally sourced meat products for dinner, family reunions, picnics, cookouts, and even that special aged roast. The butcher shop also offers fully customized cuts and roasts and works closely with customers to get that "just right" feature for any important meal.
The Paté Forestier, which won this year's Good Food Award, is part of Beltex's proud in-house charcuterie program. From a variety of house-made and aged salamis to prosciutto, lardo, bacon, and even a bourbon barrel aged mustard, Beltex Meats' charcuterie case is always full of intriguing and enticing offerings from a variety of cultures. With over 2,000 entries each year, the Good Food Award competition is fierce. Three food crafters from each category and region are meticulously chosen each year. Beltex Meats is extremely honored to have received this recognition in 2020 in addition to their previous Good Food Award for their Cured Coppa, also in the charcuterie category, in 2018.
The Paté Forestier is based off a traditional Paté Maison but with Beltex Meats' updated and intuitive twists. The main base is comprised of pork shoulder and liver, chicken liver, and foie gras. These rich cuts are then enhanced by adding seasonal locally foraged mushrooms and it is all folded together with brandy. This combination of meats and mushrooms provides a rich flavor and slightly more toothsome texture than your average paté while the brandy helps to brighten and enhance all of the flavors. Our Chef de Cuisine loves to enjoy the Paté Forestier on it's own but it makes a great addition to charcuterie boards with pickles, crackers and a bright white wine.
Beltex Meats guarantees outstanding service in conjunction with strict guidelines which involve: sourcing pasture raised animals always, utilizing the entire animal and reducing waste, recycling, cleanliness, and environmentally friendly practices. This full service custom butcher shop is owned and managed by Philip Grubisa, an experienced butcher with a combined seventeen years of restaurant chef experience. Also, with multiple higher education certificates and training in the world of butchery at such places as the Fatted Calf, Napa, CA, The Rocky Mountain Institute of Meats with acclaimed butcher and program creator Mark DeNittis, and Food Craft Institute in Oakland California. Grubisa is joined a by a talented and well-credentialed staff who are all extremely passionate about providing unique, high-quality products to the Salt Lake area.
Waterpocket releases Temple Of The Moon Gin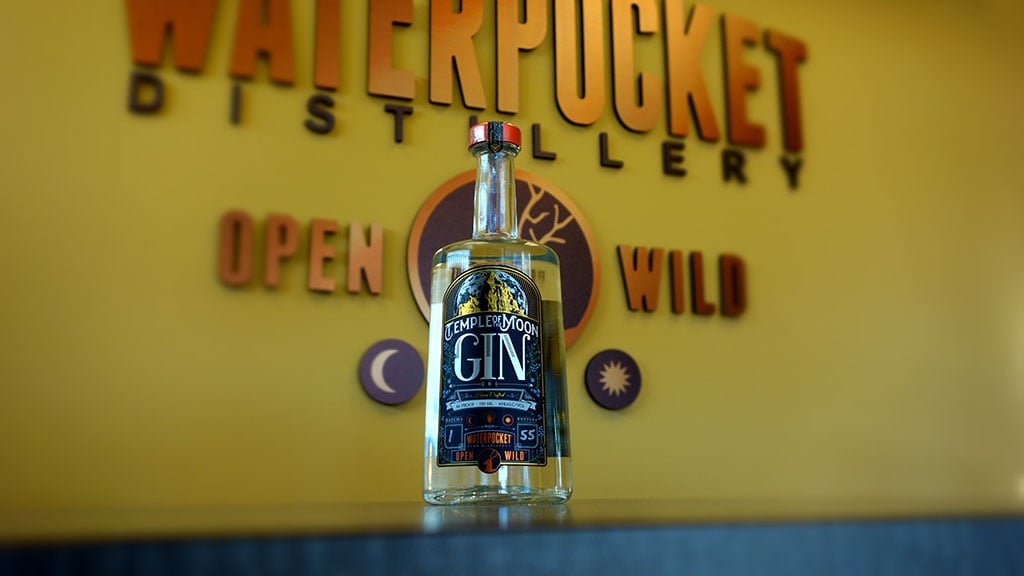 Another local favorite of ours releases a new product this month. Here are all the details on their brand new Temple Of The Moon gin:
Waterpocket Distillery is proud to announce the release of Temple of the Moon gin, the latest addition to the Waterpocket House Spirit line.
Affectionately named for the iconic monolith formation in Capitol Reef National Park's Cathedral Valley, this juniper-forward, London dry style gin offers an impeccable blend of botanicals with uniquely complex aromatic qualities derived from a fusion of Italian juniper, coriander, true cinnamon, fennel, lemon peel, ginger, galangal, zedoary, roman chamomile and lavender.
With its bold yet balanced flavor, Temple of the Moon gin is reminiscent of its Waterpocket® predecessors, including Long Lost® botanical spirits, Toadstool amaros and Snow Angel Kümmel. All Waterpocket House Spirits, Long Lost® spirits and Toadstool® spirits are distilled and bottled in Utah. The Waterpocket® motto is Open Wild,® and this gin lives up to that spirit of adventure.
Batch one of Temple of the Moon gin is available now for purchase at the Waterpocket® Distillery package store, located at 2084 West 2200 South in West Valley City, UT. The retail price is $24.99 per 750ml bottle.
Salt Flats Spirits launches
Another new product to keep an eye on, here's the full release:
Salt Flats Spirits, the distilling division of the Equiwest Hospitality Group whom also owns Salt Flats Brewery; is announcing the release of it's first five "Bartender To Go"™ ready-to-drink canned cocktails. Spirits' initial offerings will include its:
Kentucky Mule
Long Island Tea
Cuba Libre
Sturgis Lemonade
Tequila Sunrise
Each handcrafted cocktail is gluten-free, malt free and what one would experience in taste and alcohol content from a professionally mixed bar drink. "Our Bartender To Go™ cocktails are the only canned cocktails in the market that have been derived from owning and operating bars. Listening to our customers about what they want and how they want it results in our cocktails tasting as if you were to order them in an upscale bar." said Jeremy Ford, director of operations for the Equiwest Hospitality Group. "The Bartender To Go cocktails are the culmination of 10 years of being in the bar business at our restaurant Toscano. Toscano is where the craft of our mixologists has been married with the premium liquors produced by Salt Flats Spirits to produce a real-to-the-taste mixed drink in a ready- to-go container," said Jeremy Ford, director of operations for the Equiwest Hospitality Group. Our "Bartender To Go™" cocktails are the only canned premium cocktails. We learned from our customers what they wanted and how they wanted it and we went to work creating cocktails that taste just like they are made in an upscale bar" added Ford.
Salt Flats Spirits owner Steve Pruitt spawned the vision to bring ready- to-drink premium cocktails to the market as an extension of the company's distilled spirits library that produces its 622 Vodka, Parabolica Light Rum, Bonneville Bourbon, GT Gin and La Baja Tequila.
The Kentucky Mule uses bourbon instead of vodka for our twist on the popular mule cocktail. The Sturgis lemonade pays a bourbon homage to an easy rider mecca. The Tequila Sunrise serves up the tequila with orange and cranberry juices. The Long Island, a forbidden cocktail under State liquor laws due to its use of four liquors, contains them all as it was originally conceived in the 1920s. The Cuba Libre is our classic rum and house made cola with lime juice. Each cocktail is made using Salt Flats Spirits' own premium spirits.
All five cocktails are now available for purchase at Utah State Liquor stores as well as the Spirits' package agency at the distillery located at 2020 West Industrial Circle in Salt Lake City.
For more information, visit saltflatsspirits.com. Follow Salt Flats Spirits on Facebook and Instagram @salt_flats_spirits. Must be 21+ to follow. 801-828-3469
Savor The Summit
Despite previously indicating 2020 would be a fallow year for the popular Park City dining event – the Park City Area Restaurant Association recently announced a 180 on the decision. Those bemoaning the temporary loss of the yearly Main Street bash can raise a glass and cheer. Here's the full release:
Park City's passionate dining community has spoken. The Park City Area Restaurant Association's (PCARA) annual Savor the Summit, which has garnered an incredible amount of love from Park City locals and visitors, will return to Historic Main Street on June 27, 2020. In response to an abundance of positive feedback and support of Utah's largest outdoor dinner party, the event will be revamped and refreshed for its best year yet.
"We're so appreciative of the efforts of the City, Historic Park City Alliance (HPCA) and other community members for coming together to address concerns surrounding the future of Savor the Summit," said PCARA executive director Ginger Wicks. "Thanks to everyone's collaborative support, we will be able to continue the annual summer tradition without missing a beat."
This year's participating restaurants, offering their own unique menu and pricing, will include:
710 Bodega
Bangkok Thai
Buona Vita
Butcher's Chophouse & Bar
Café Terigo
Courchevel Bistro
Cuisine Unlimited Catering
Culinary Crafts
Eating Establishment
Egyptian Theatre
Firewood on Main
Flanagan's on Main
Fletcher's
Handle
High West Distillery
Purple Sage
Riverhorse on Main
Riverhorse Provisions
Shabu
The Kitchen by Riverhorse
The Talisker Club
The Underground Society
Tupelo
Wasatch Brew Pub
In addition to the event's signature Grande Table, guests can enjoy the casual, laid-back atmosphere of the High West Spirit Garden. Located on Heber Avenue, the High West Spirit Garden will offer delicious food selections, spirits and live entertainment. The Spirit Garden will be open to the public to those 21 years and older, and no reservations are necessary.
Reservations for a seat at the Grande Table will be live soon. To save yours, as well as stay up to date on ongoing event updates, visit savorthesummit.com.
Chef Bryan Woolley Joins Park City Culinary Institute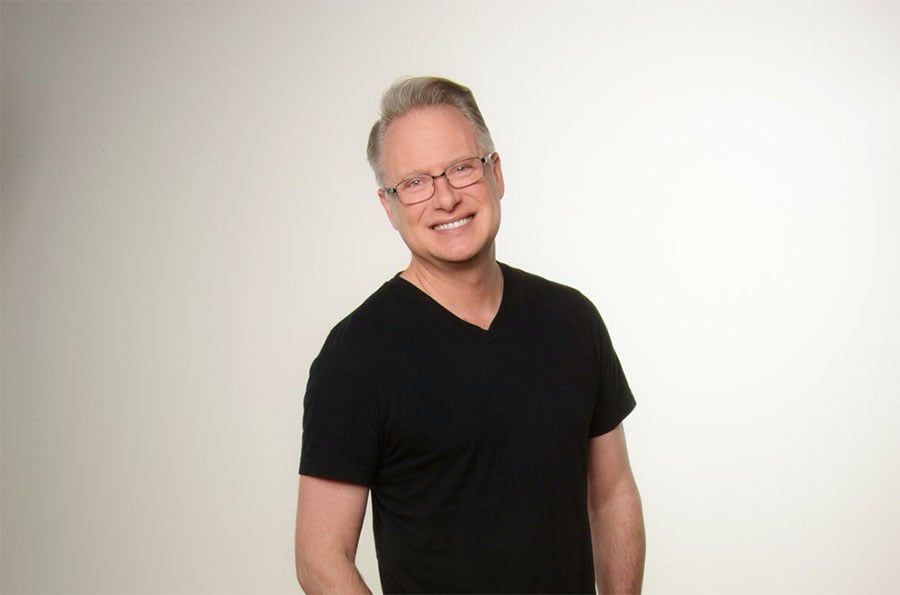 Chef Bryan Woolley, American celebrity chef and television personality, is joining the culinary faculty at Park City Culinary Institute as Recreational Class Director at their Salt Lake City Campus. With a lifelong mission to empower home chefs by teaching them how to use fresh ingredients for a more nutritious and diverse culinary spectrum, he is excited to teach culinary techniques and tips for kitchen success to a whole new audience. Classes are listed below and run the gamut from Asian BBQ to classic French onion soup and the perfect roasted chicken. Most classes cost just $65-$75 dollars to attend including wine pairings, with non-alcoholic beverage options available.
"We are excited to welcome Chef Bryan to our culinary family of world-class educators," says Laurie Moldawer, founder and director of the Park City Culinary Institute. "We take pride in creating memorable experiences, with quality food. Chef Bryan is one of the most engaging chefs in the West and brings a unique talent to our team."
Salt Lake City Classes include:
Classic French Onion Soup with Rye Beer
Free-Form Pies with Apple Pear Martinis
Herbed Focaccia and Cioppino with Sangiovese Wine
Asian BBQ with Plum Wine
Fajitas and Tequila
Muffins, Muffins and Muffins with Irish Coffee
Freshly made herb-infused Pasta with Ragout and Chianti
Caramel Popcorns and Warm Bourbon Apple Cider
Herb Roasted Chicken and Prosecco
White Wine Poached Salmon, Grilled Vegetables and Banana Soufflés
Skillet Chicken Enchiladas and Merlot
Peppered London Broil with Herbed Butter and Cabernet Sauvignon Reduction
Garlic Truffle Burgers and Fries with Corona Beer
Herbed Gnocchi tossed in a Vodka Tomato Sauce with Vodka Lime Sodas
Fresh Lemon Bars with Lemon Drop Martinis
Chili and Cinnamon Rolls with Malbec
Fresh Mozzarella Cheese with an Italian Pizzas with a Spritz Veneziano Cocktail
Brazilian Pão de Queijo and Galinhada with Caipirinhas
Steak House and Merlot
Miscellaneous
Border beer sales weaken
https://www.sltrib.com/news/2020/01/15/stronger-beer-utah-has/
Burger Bar hits the headlines
https://thetakeout.com/kangaroo-burgers-australia-utah-restaurant-1841029025
Copper Onion turns 10
https://www.saltlakemagazine.com/old-home-night-at-copper-onion/
Cotton Bottom set for change in 2020
https://fox13now.com/2020/01/09/we-want-it-to-be-here-for-decades-to-come-cotton-bottom-inn-getting-new-owners-more-to-offer/
DABC chairman John T. Nielsein in the Trib
https://www.sltrib.com/opinion/commentary/2020/01/10/john-t-nielsen-utah-dabc/
Utah's first food hall
https://www.forbes.com/sites/lesliekelly/2020/01/29/heres-what-you-need-to-know-about-salt-lake-citys-first-food-hall/#c501bb06b380
Wine direct to the home in SLC, maybe…
https://www.sltrib.com/news/2020/01/21/utah-bill-would-allow/
Current dining deals
The following coupons are some of the most interesting / best coupons right now. Disclosure: some links may be affiliate links, eg Groupon, Restaurant.com, and we earn a small commission from each sale.
Beirut Cafe – $6 for $15 coupon at this great Lebanese eatery.
Chedda Burger – Enjoy a delicious burger with this $6 for a $15 coupon.
City Brew Tour – Nearly 30% off thus four hour guided tasting and tour of Utah brews.
Este Pizza – 40% off the popular Salt Lake pizza restaurant.
Itto Sushi downtown SLC – 38% off via Groupon. Fun sushi spot.
Kaze Sushi – 30% off this brand new Japanese restaurant in downtown SLC.
Maize Tacos – 30% off this downtown SLC taco restaurant on to go orders.
Per Noi – Italian food with a fun discount – $10 for a $25 certificate.
Ramen Legend – Sugar House Japanese spot, coupon valid for take out or dine in.
Santo Tacos – $6 for a $15 coupon.
Hi, I'm Stuart, nice to meet you!  I'm the founder, writer and wrangler at Gastronomic SLC; I'm also a former restaurant critic of more than five years, working for the Salt Lake Tribune.  I've worked extensively with multiple local publications from Visit Salt Lake to Salt Lake Magazine, not least helped to consult on national TV shows.
I'm a multiple-award winning journalist and have covered the Utah dining scene for the better part of fifteen years.   I'm largely fueled by a critical obsession with rice, alliteration and the use of big words I don't understand.   What they're saying about me: "Not inaccurate", "I thought he was older", "I don't share his feelings".  Want to know more? This is why I am the way I am.
This article may contain content provided by one of our paid partners. These are some of the best businesses in Utah. For a list of all our current and past relationships see our
partnership history page
.