In our recent best SLC dining of 2012, I called out The Copper Onion as my favorite SLC restaurant.
It struck me that we hadn't covered the restaurant in any real detail since the initial review way back in 2010. When a restaurant generates so much excellent buzz, it's often difficult to add anything of merit to the conversation. That said, I'm routinely asked to recommend my favorite restaurant in SLC, and furthermore, justify it. So what exactly is it about this restaurant that keeps me coming back, time and again, year in, year out.
Firstly, I love the confident swagger of the restaurant, which flows from the design and decor right through to the menu; which effortlessly mixes New American with a dash of small plates and nibbles. Heck, even the menu's typeface and graphic artistry feels part of the whole, cohesive package. From day one, the whole operation has had a purposeful sense of identity – happily furthered by 2012's clever remodel of the space.
Thankfully, I've never once found the restaurant putting style before substance. For every hipster can of PBR there's a craft beer worth your attention, for every whimsical Guinness ice cream float, there's a seriously composed dish such as local Utah trout with fennel, preserved lemon and tapenade.
Dishes change over time too, the kitchen isn't afraid to evolve, experiment and grow. I can't recall ever having the same meal twice. And of course, the more things change, the more they stay the same; the same knock your socks off egg, mushroom and potato dish is still on the menu today (below left) as it was when the restaurant debuted. As is a gloriously juicy burger, that in my opinion easily has a shout for SLC's finest (below right).
I could of course ramble on till the sun goes down, but I will spare you that. Instead, I recently spoke with Clint Hollingsworth, General Manager at The Copper onion, who took a little time out of his hectic schedule to answer a few of our questions, on the journey so far and what's next for this great SLC restaurant: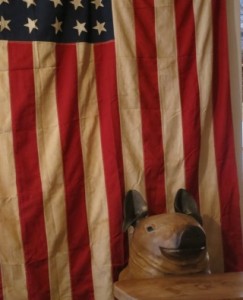 As you guys enter your third year, what's surprised you the most over those first couple of years, what have been the biggest challenges?
Well, it's been a long three years that just flew right by us. I'd have to say that our biggest challenges have also been our luckiest ones. Salt Lake City has been nothing but kind to us. Ryan and Colleen opened The Copper Onion with an immediate warm reception from the community, and we've been 'all hands on deck' ever since. Initially, we were preoccupied with keeping up with business and making sure that our product was consistent and up to standard. It was all maintenance, making sure the machine didn't break. We never lost track of what we were doing, but it's frustrating for everyone when you don't have the time to look ahead at where you want to go with it. Typical growing pains, I suppose.
The list of plaudits and fans of the CO is endless, what have been the highlights so far for the restaurant and you personally?
It's always the little things. We've had a number of local and national recognitions, which is great. There's nothing wrong with having those feathers in your cap, but I think the biggest highlights for the restaurant have been those singular moments when everything comes together perfectly. When everyone pulls their weight and does their job seamlessly during an incredibly busy service. It's a beautiful thing to watch knowing that there are so many people working so hard that get to leave work with their heads held high. For me personally, it's definitely the people; the relationships I have been able to build with our guests, purveyors, our employees, and the Lowders beats it all. I feel incredibly lucky for the opportunity over the past years.
The period around the CO opening was an exciting one, you could really feel the dining scene accelerating and its not stopped ever since. Who else do you admire around town, suppliers, restaurants, producers?
It has been a really exciting time. And there are so many people we've had the privilege of working with and around. As far as other restaurants and restaurateurs; you've got to take your hat off to Viet and Bowman at Forage, Scott Evans' Pago and Finca are constantly putting out amazing food, and of course, the great Mr. Takashi Gibo. You know these guys have such an amazing amount of love and passion for their craft, and we couldn't be happier that we get to share Salt Lake with them. We're even happier that we get to eat their food. As for suppliers, just to throw out a few: Pleasant Creek Ranch, M&M Farms, Caputo's, Christiansen's Hog Heaven, Snowy Mt. Creamery, Libation. I can go on and on. There's a lot of amazing men doing the Lord's work right now in their respective trades. Most of them have been standing behind us since we opened our doors. We're extremely lucky to have them.
Speaking of which, I think diners have really stepped their game up too, the upswing in all things food is really exciting. The bone marrow app (pictured right) for one, I can't imagine that going down well in SLC a decade ago, are you seeing any changes in diners attitudes, habits, requests etc?
Oh, Absolutely! The bone marrow plate is a perfect example. It's a beautiful plate and it's ridiculously delicious. You can be proud of your menu and the food that you create or sell, but if no one is buying it; who cares. Maybe I'm wrong, but I like to think that diners are becoming more submissive to their chefs. More willing to gamble on something they haven't tried before. Whether they love it or hate it, at least they have an opinion of it. When we first opened, pushing sweetbreads was harder than eating bees. We just couldn't do it. And it hurt our feelings, you know? We love our offal cuts. But now, we have a long list of people that get upset at us if we don't call them when we serve sweetbreads. It's a beautiful thing. We get to play a lot more with blood sausage, oxtail, pork cheeks, and bone marrow, of course. It's a refreshing change to see Salt Lake eat differently – more adventurously.
Looking nationally, are there any bigger movements or trends that you'd like to see in SLC, maybe even explore at the CO?
We'd always like to see more – for selfish reasons more than any other reason: we love eating! And if the last 5-10 years are any indication of the upcoming years ahead, we've all got a lot to look forward to when it comes to dining in Salt Lake. It's been nice to see more and more restaurants sourcing locally and seasonally, building solid wine lists and more sophisticated cocktails. There are a large growing number of street vendors and food trucks, which I love; as well as a few new rumored concepts that we'll probably see this year. It's an exciting time.
What's next for the CO and the team?
Let's just say that we currently have a lot of hands in a lot of pies. On the immediate forefront, we've officially broken ground for the company farm, and we're building out a farm stand in front of the restaurant to stock with the produce we grow. So we're extremely excited for summer to roll around. Beyond that, we've a lot of ideas being thrown around, but nothing's concrete yet.
Anything else you'd like to share with our readers?
Just our gratitude; we've had a phenomenal amount of support from our friends and guests since day one, and we hope they know how grateful we are.
Hi, I'm Stuart, nice to meet you!  I'm the founder, writer and wrangler at Gastronomic SLC.  I'm a multiple-award winning journalist and have written in myopic detail about the Salt Lake City  dining scene for the better part of seventeen years.
I've worked extensively with multiple local publications from Visit Salt Lake to Salt Lake Magazine, not least helped to consult on national TV.   Pause those credits, yep, that's me! I'm also a former restaurant critic of more than five years, working for the Salt Lake Tribune.    I'm largely fueled by a critical obsession with rice, alliteration and the use of big words I don't understand.   What they're saying about me: "Not inaccurate", "I thought he was older", "I don't share his feelings".
Want to know more? This is why I am the way I am.
This article may contain content provided by one of our paid partners. These are some of the best businesses in Utah. For a list of all our current and past relationships see our
partnership history page
.